If you're a fan of crunchy toast and crispy roast potatoes, we have some devastating news for you.
A government body has warned that roasting and frying starchy foods could increase your risk of cancer.
The Food Standards Agency (FSA) has issued a public warning over the risks of acrylamide - a potentially carcinogenic chemical compound that forms in some foods when they're cooked at temperatures above 120C.
The FSA's new campaign offers advice on how people can cut their risk, including frying, roasting, baking, grilling or toasting food to a "golden colour", rather than darker brown.
The experts have warned not to "fluff up" roast potatoes to increase crispy bits and said both potatoes and toast should be enjoyed at the "lightest colour that is acceptable".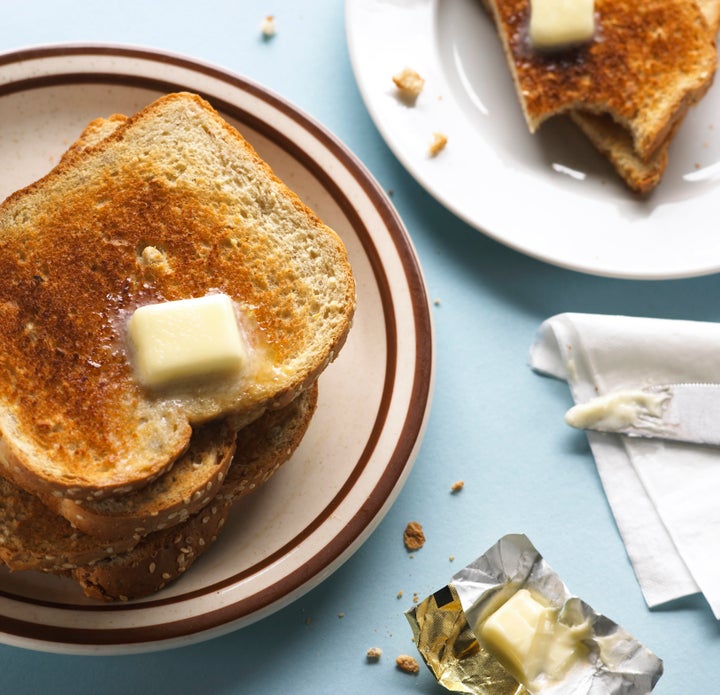 According to the Press Association, acrylamide is found in high levels in a range of foods including breakfast cereals, chips, potato products (such as waffles or children's potato shapes), biscuits, crackers, crispbread and crisps.
It is also found in coffee, cooked pizza bases, black olives and cereal-based baby foods.
The compound forms due to a chemical reaction between certain sugars and an amino acid (asparagine) in the food.
Previous studies in mice have suggested that high levels of acrylamide can cause neurological damage and cancer, but the latest warning suggests acrylamide has the "potential to cause cancer in humans".
The FSA has teamed up with Olympic gold medallist Denise Lewis to help people make small changes to how they cook to help minimise acrylamide consumption in the home.
Go for Gold – as a general rule of thumb, aim for a golden yellow colour or lighter when frying, baking, toasting or roasting starchy foods like potatoes, root vegetables and bread.
Check the pack – follow the cooking instructions carefully when frying or oven-heating packaged food products such as chips, roast potatoes and parsnips. The on-pack instructions are designed to cook the product correctly. This ensures that you aren't cooking starchy foods for too long or at temperatures which are too high.
Eat a varied and balanced diet – while we can't completely avoid risks like acrylamide in food, eating a healthy, balanced diet that includes basing meals on starchy carbohydrates and getting your 5 A Day will help reduce your risk of cancer.
Don't keep raw potatoes in the fridge - if you intend to roast or fry them. Storing raw potatoes in the fridge can increase overall acrylamide levels. Raw potatoes should ideally be stored in a dark, cool place at temperatures above 6°C.
The US Environmental Protection Agency has said acrylamide is "likely to be carcinogenic to humans" and the International Agency for Research on Cancer (IARC), part of the World Health Organisation, says it is a "probable human carcinogen".
Steve Wearne, director of policy at the FSA, said manufacturers had already taken steps to cut the levels of acrylamide in foods, but said consumers should be made more aware of the risks.
He said studies showed babies, children and adults in the UK consumed too much acrylamide from food.
He added: "We are not saying people should worry about the occasional meal... this is about managing risk over a lifetime.
"Anything you can do to reduce your exposure will reduce your lifetime risk.
"People might, for example, think 'I like my roast potatoes crispy', but they will just decide to have them less often."
The FSA has highlighted that people may not need to radically change their diet, but may need to alter their cooking habits.
Boiling, steaming and microwaving food appears to reduce the amount of acrylamide produced, as does opting to have "chunky chips" rather than skinny fries.
Gavin Shears, a senior policy adviser in contaminants at the FSA, said: "We are not expecting people to go out and radically change their diets if they're eating a healthy balanced diet.
"If you slightly overdo your roast potatoes on a Sunday, it's not that you have to throw them away. We're not asking people to cut out certain foods.
"This is about reducing your overall lifetime risk through simple steps."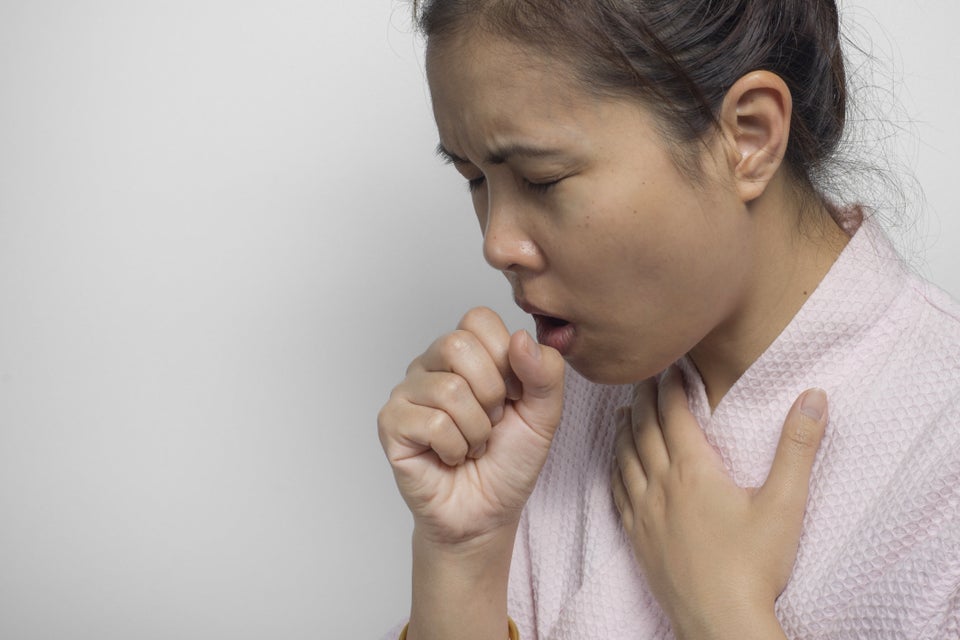 10 Symptoms That Could Mean Cancer