Belgian police are hunting a man caught on CCTV carrying a large bag and walking with jihadist Khalid El Bakraoui shortly before the bomb detonated, according to state broadcaster RTBF and France's Le Monde newspaper.
It comes as security services are already scouring the country for another of the suspected killers, dubbed "the man in white".
Wearing a distinctive black hat and white coat, he was captured on CCTV pushing a trolley through Zaventem Airport with Najim Laachraoui and Khalid's brother Brahim moments before they blew themselves up.
Meanwhile the family of Brussels-based David Dixon, 53, who is originally from Hartlepool and has been missing since the metro blast, said they are "anxiously waiting" and hoping for "good news" about him, the Press Association reports.
Prosecutors said at least 31 people were killed and 270 injured in the three suicide bomb attacks in Brussels on Tuesday morning, and the death toll could rise.
And they have confirmed the Brussels bombings, which the so-called Islamic State has claimed responsibility for, were linked to the Paris attacks in November.
Khalid, one of the suicide bombers, is believed to have used an assumed name to rent a house in Charleroi in Belgium which was used as a hideout for the Paris attackers.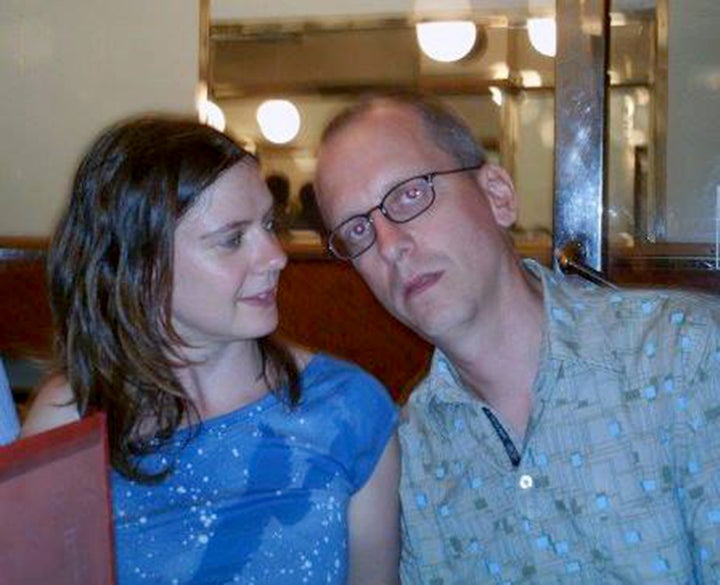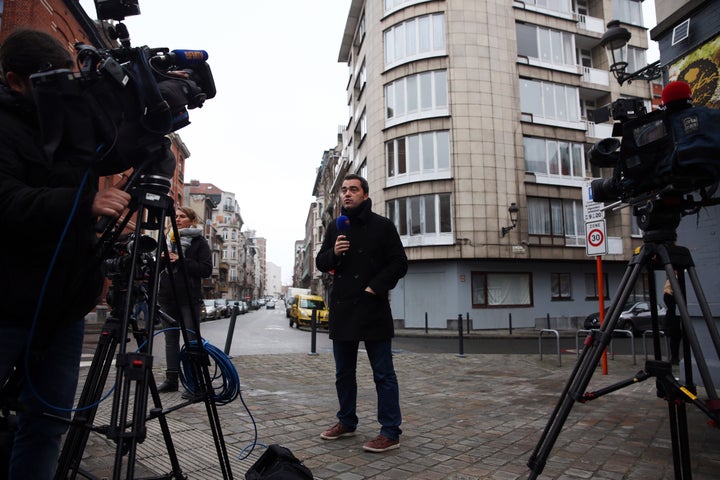 An international warrant was out for his arrest and police had been searching for him since December.
As the manhunt continues, Home Secretary Theresa May is joining counterparts from the European Union for an emergency meeting in Brussels to discuss ways to fight terrorism.
Arriving at the meeting, Mrs May said the killings were "cold-blooded and sickening attacks".
She added: "Obviously investigations are still ongoing, but we know that those responsible - Daesh - seek to divide us and harm our way of life and the UK stands ready to support Belgium in any way it can to unite, to defeat these terrorists.
"We will give Belgium the support it needs but our message is clear: The terrorists will not win."
Meanwhile, Downing Street said six UK citizens had been injured in the twin attacks, four of whom have been discharged from hospital and two who are still receiving treatment.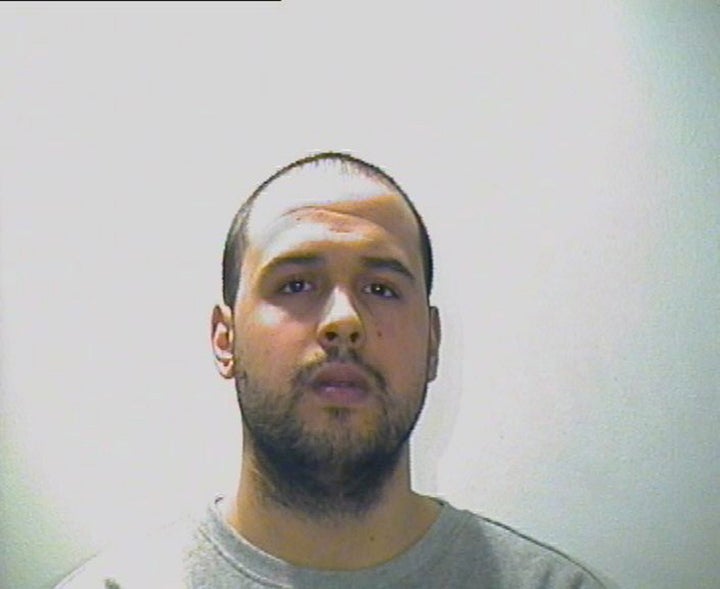 In a statement, Mr Dixon's family said: "This is clearly a difficult time for our family and we are anxiously waiting for more information about our dear David.
"We are asking for our privacy to be respected during this time. We kindly ask for the media not to contact any members of our family in Belgium or the UK. We continue to hope for good news about David."
Downing Street said a British police expert in victim identification is being sent to Belgium as part of a package of support being provided by the UK.
Another meeting of the Government's Cobra emergency committee took place on Thursday.