Canadian rocker Bryan Adams has cancelled a performance in Mississippi this week over the state's new law which allows religious groups and some private businesses to refuse service to members of the LGBT community.
In a statement released on his social media channels on Sunday, he said he would not be performing on Thursday at the Mississippi Coast Coliseum in Biloxi.
The singer said he can't "in good conscience" perform in a state where "certain people are being denied their civil rights due to their sexual orientation."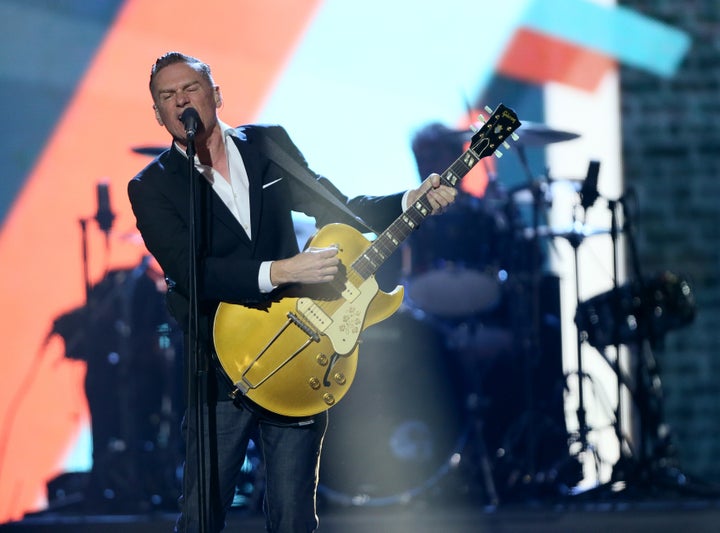 "Mississippi has passed anti-LGBT 'Religious Liberty' bill 1523. I find it incomprehensible that LGBT citizens are being discriminated against in the state of Mississippi. I cannot in good conscience perform in a State where certain people are being denied their civil rights due to their sexual orientation. Therefore I'm cancelling my 14 April show at the Mississippi Coast Coliseum. Using my voice I stand in solidarity with all my LGBT friends to repeal this extremely discriminatory bill. Hopefully Mississippi will right itself and I can come back and perform for all of my many fans. I look forward to that day. Bryan Adams #stop1523."
The move comes after Bruce Springsteen and the E Street Band canceled a Sunday show in Greensboro, North Carolina, because of the state's new law blocking anti-discrimination rules for the LGBT community.
The Mississippi law will take effect on July 1. Supporters say it offers protection for Christians who adhere to traditional views of marriage and gender roles.
Opponents of the law, however, see it as a sword against LGBT people, not a shield for Christian conservatives.
"This bill flies in the face of the basic American principles of fairness, justice and equality and will not protect anyone's religious liberty," Jennifer Riley-Collins, executive director of the American Civil Liberties Union of Mississippi, said in a statement.
"Far from protecting anyone from 'government discrimination' as the bill claims, it is an attack on the citizens of our state, and it will serve as the Magnolia State's badge of shame."
The law's stated intention is to protect those who believe that marriage should be between one man and one woman, that sexual relations should only take place inside such marriages, and that male and female genders are unchangeable.
"I think if you read it, you understand it's a religious freedoms bill," said House Speaker Philip Gunn, R-Clinton, the bill's primary author.
The law would, for example, allow a church group to decline housing or adoption services to gay couples. A hotel could refuse to rent a ballroom for a same-sex marriage and a jeweler could refuse to sell rings to a gay couple. Any employer or school could refuse to allow a transgender person to use the bathroom of their choice.
Among government employees, individual clerks could refuse to issue marriage licenses and judges could refuse to marry gay couples. In both cases, governments are supposed to take steps to make sure that the license and marriage are "not impeded or delayed," although it was not clear how that would work if all clerks or judges in a county filed paperwork to opt out.
Popular in the Community