She will now donate the money to three organisations working to end child poverty.
At the time, Barankitse risked her life to shelter a group of Hutus, despite being a Tutsi.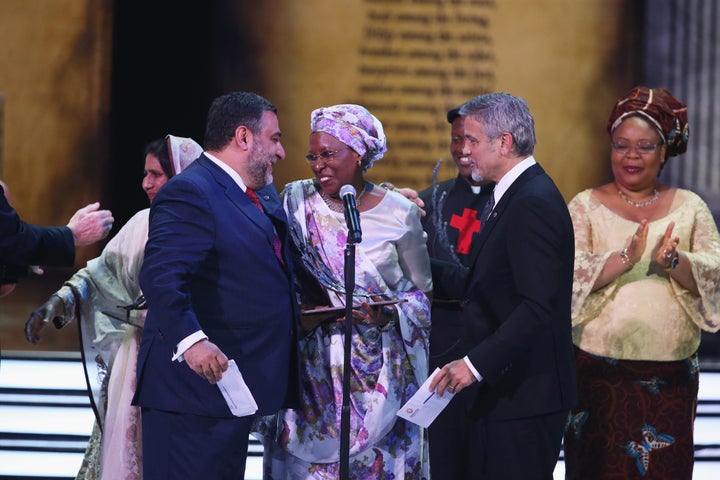 At the ceremony in Yerevan, Armenia, Clooney said: "Marguerite Barankitse serves as a reminder of the impact that one person can have even when encountering seemingly insurmountable persecution and injustice.
"By recognising Marguerite Barankitse's courage, commitment and sacrifice, I am hopeful that she can also inspire each one of us to think about what we can do to stand up on behalf of those whose rights are abused and are in most need of our solidarity or support."
Sunday evening's function was the crowing moment of a series of events, held over the weekend, focusing on humanitarian issues, including the Syrian refugee crisis.
Co-founder of the Aurora Prize, Vartan Gregorian, said the UK's promise to accept 20,000 refugees over the next five years was "ridiculous."
Comparing Great Britain to the United States, which has only accepted 3,000 refugees, he said "we should congratulate Great Britain for 20,000. But 20,000 is still ridiculous."
"Each state has to do their best," but their best is not enough, he continued.
Noubar Afeyan, an entrepreneur who also co-founded the Aurora Prize, said:
"Armenia has accepted 20,000 refugees from Syria already so it would be reasonable to believe that the UK can do more than that."
The Aurora Prize aims to recognise exceptional humanitarian work being carried out in conflict-ridden regions of the world.
Launched by the 100 Lives initiative, the $1,000,000 (£700,000) award marks the 101st anniversary of the Armenian Genocide.
Earlier in the day, Clooney joined Armenian leaders at a memorial to pay tribute to the victims of the massacre.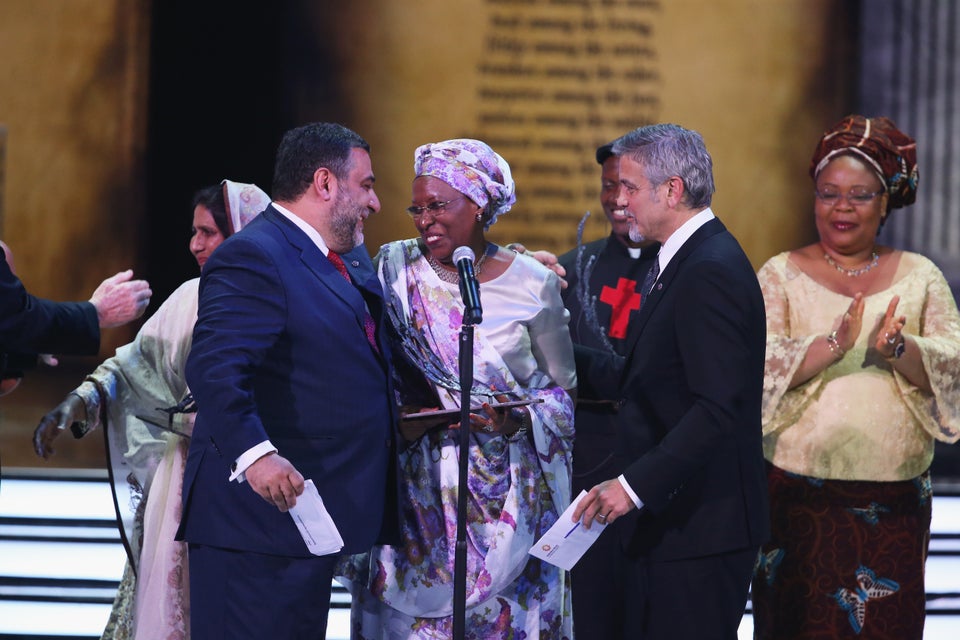 George Clooney Presents Aurora Prize
Related