Almost a third of the children who had been staying in the Calais refugee camp dubbed the "Jungle" have gone missing, a worrying new report has found.
Refugee Youth Service (RYS) tracked and monitored 386 children at the camp between March and November 2016. The camp was closed late last month.
Of the children monitored, 222 were filed as unlocated, while 119 arrived illegally in the UK. A further 25 arrived legally.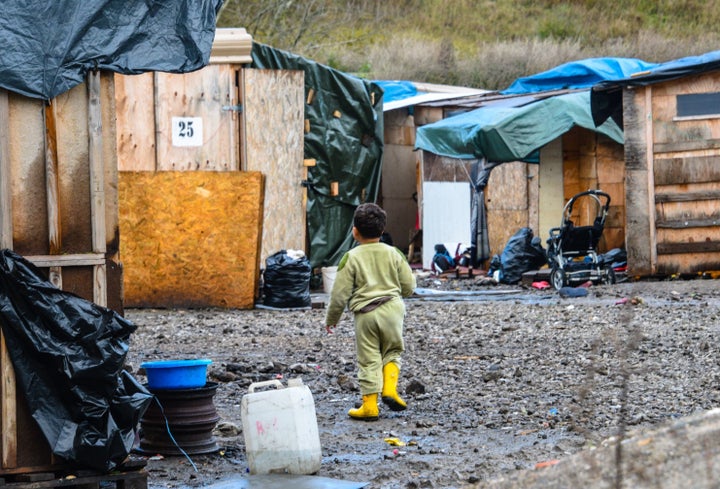 RYS expressed a number of concerns about the way youngsters were being failed, which put them at risk of physical and sexual abuse and made them susceptible to mental health problems.
The group also identified problems which included an absence of any state service contact for children (and a subsequent reliance on volunteer services), a lack of age and language-appropriate information and no child-friendly system by which youngsters could report police brutality.
Failure to raise awareness of traffickers and smugglers, failure to response to children's basic needs and inadequate legal resources were also noted.
RYS's report urged both the British and French governments to act or risk even more children vanishing.
Ben Teuten, co-founder of RYS, said: "We saw it in the Southern evictions in March where 129 children are known to have disappeared and are witnessing it again now. A third of the 179 children RYS were tracking in the October evictions cannot currently be located.
"These are some of the most vulnerable children in the world, they have been let down time and time again. When they disappear we are extremely concerned that they will be preyed upon by traffickers and are unlikely to seek state support due to their treatment to date."
RYS is now calling for both British and French authorities to provide age and language-appropriate information and support services for children, for immediate reporting of missing youngsters and to adhere to the United Nations Convention on the Rights of the Child, which gives special protection to refugee children.
Help Refugees co-founder, Josie Naughton, said: "We are disheartened that once again children, the most vulnerable of refugees, have gone missing following the chaotic eviction in Calais. It is particularly worrying that alarm bells are not being raised.
"Both governments need to start to take responsibility for minors and provide them with adequate safeguarding to ensure they are properly protected and uphold their responsibilities according to the UN convention on the rights of a child."
Citizens UK leader, Rabbi Janet Darley, said: "This report echoes the findings of Citizens UK's Safe Passage team in France; children's lives are in danger as they again, having lost faith in the system, take matters into their own hands.
"Psychiatrists' reports have shown that every day refugee children spend in limbo causes harm; the children have now been waiting for nearly a month.
"This is why we are calling on the UK government to fulfil their commitment to the children of Calais and transfer 1,000 to the UK before Christmas."
Related