Cambridge University has been criticised for a "shocking" lack of representation after students highlighted that just 15 black, male undergraduates were admitted to the uni in 2015.
The institution's African Caribbean Society (ACS) photographed 14 black students together in an attempt to shine a light on the issue at the UK's top-rated university and inspire young black people to apply.
"In 2015, only 15 black, male undergraduates were accepted into Cambridge," the group wrote on Facebook.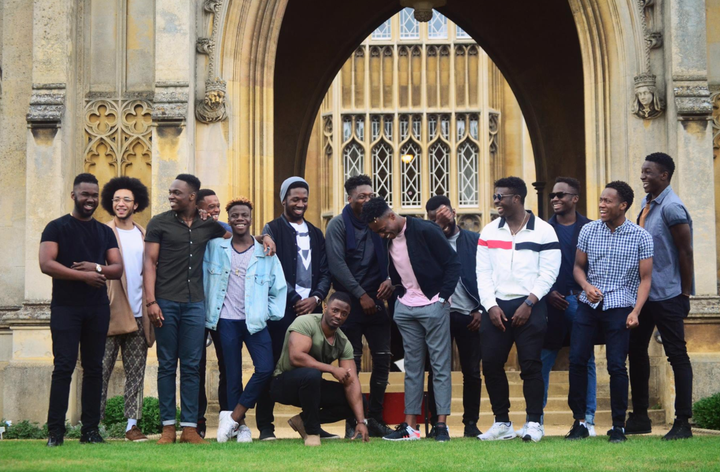 "However, it is important that despite their underrepresentation, we let young black people know that this is something that they can aspire to."
"Young black men don't grow up thinking they'll make it here," Dami Adebayo, a Robinson College student who appears in the images, added. "They should."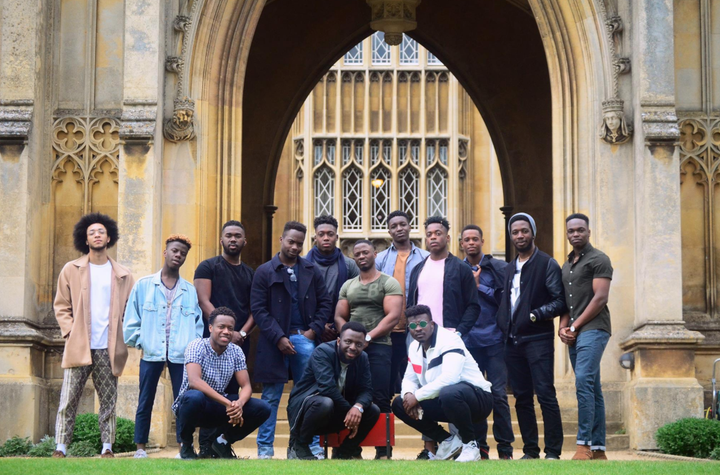 Admission statistics from the university reveal that 98 black, male students applied for undergraduate courses in 2015.
Just 18 were offered places to study, with 15 accepting these positions.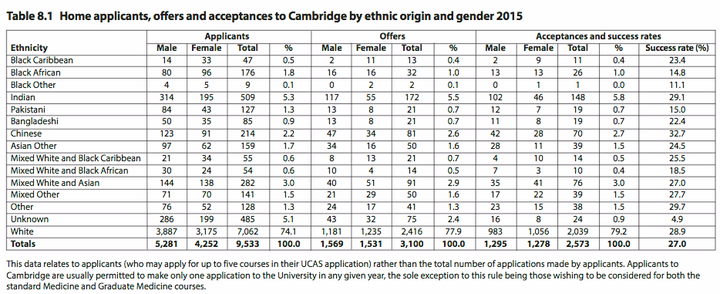 The number of black, female undergraduates admitted was similarly low that year - 29 women were offered the opportunity to study and 23 accepted.
Admissions statistics for 2016 have yet to be released by the university.
In a statement, the society added that it was "truly inspiring" to be able to depict these men in such an "influential space".
"Although not all of the men are from the 2015 admission cycle, they are intended to serve as a microcosm for the population of black males in the university," a spokesperson for the group said.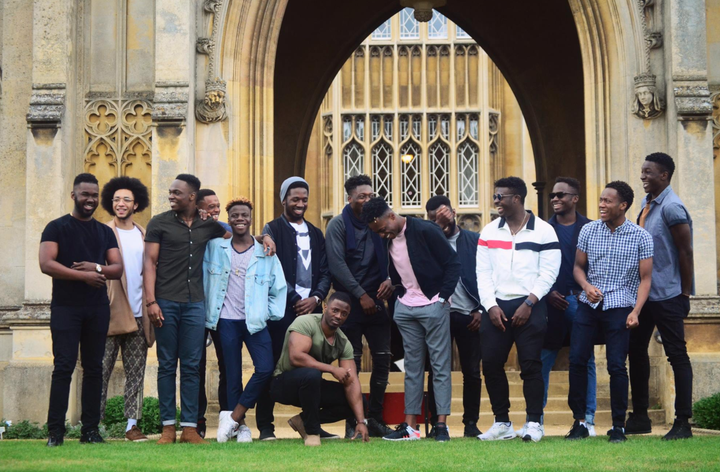 "The real purpose of the photograph was to remind young black individuals that Cambridge is for us.
"In order to encourage more applicants, we recognise that representation and visibility is vital."
The images, which were inspired by a similar project at Yale University, have been retweeted more than 10,000 times after they were shared by the ACS and Cambridge graduate Jack May.
The photos prompted disbelief on Twitter, where commenters expressed their shock at the lack of representation among Cambridge University undergraduates.
"This is about structural racism," one social media user wrote.
"Black people in Britain still face enormous challenges and prejudices."
A University of Cambridge spokesperson said the institution aimed to widen participation "whilst maintaining high academic standards".
"The greatest barrier to participation at selective universities for students from disadvantaged backgrounds is low attainment at school," they said.
"We use a contextual data flagging system to ensure that the achievements of these students are assessed in their full context and that students with great academic potential are identified."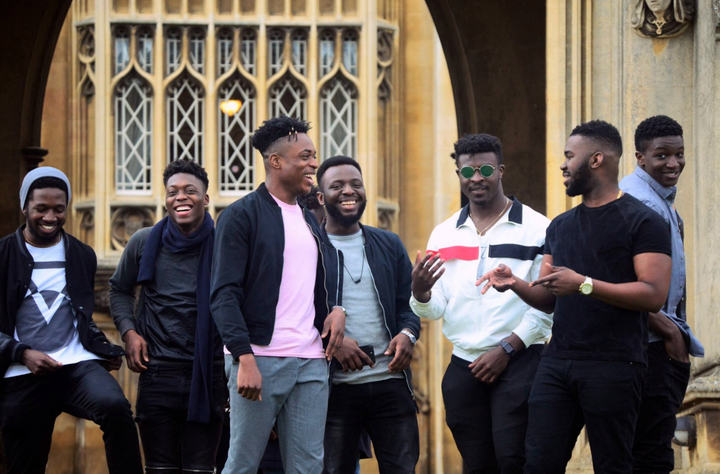 The university currently spends £5 million a year on access measures, including work focusing on black and minority ethnic students.
"Widening participation further will require Government, schools, universities, charities, parents and students to work closely together," the spokesperson added.
"We will continue to work hard with all parties to raise aspirations and attainment to improve access to higher education."