When Russian photographer Oleg Grigoryev camped in the Fann Mountains of Tajikistan, he woke up to breathtaking views of misty lakes reflecting majestic mountains, dusted rocks and expansive blue skies.
His unique, first-person point of view photography series below, entitled "Morning Views From the Tent," enables countless viewers to experience the sights as though they were there.
"I love traveling, especially to mountains," Grigoryev told The Huffington Post in an email. "I draw emotions from there, which I'm trying to express in my photos, and motivate people to travel and not be conformists."
The photo series features campsites up to 4,7000 meters above sea level. All of the images are taken from the inside of Grigoryev's tent. With his legs extended in full view, and the vibrant scenery juxtaposed against the fabric of the tent with Grigoryev's camping gear, the viewer is invited to sit alongside the artist.
Warning: these images may incite wanderlust -- or make you feel as though you've already done the traveling and are ready for a well-deserved nap.
Near Mirali Peak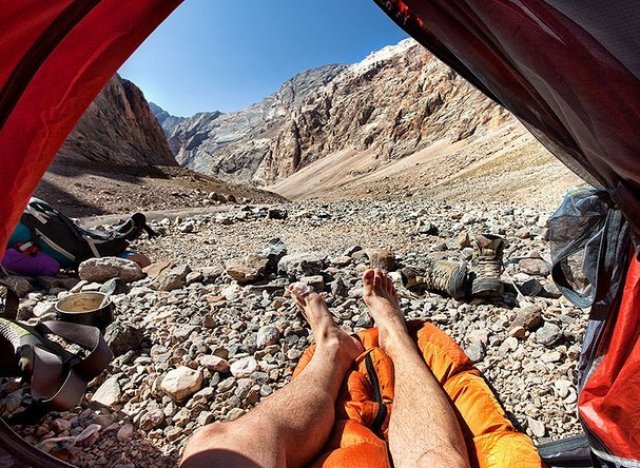 Lake Alaudin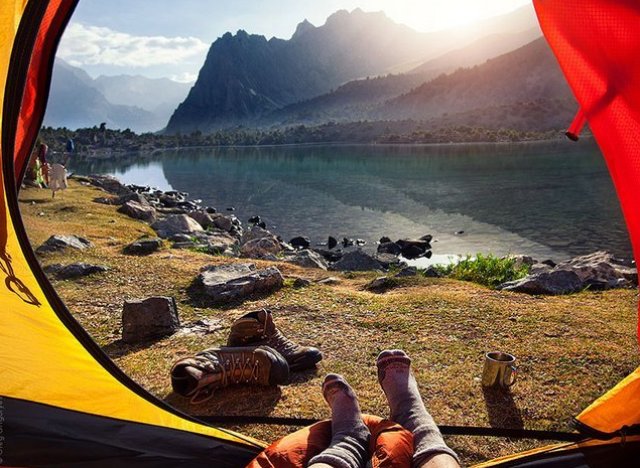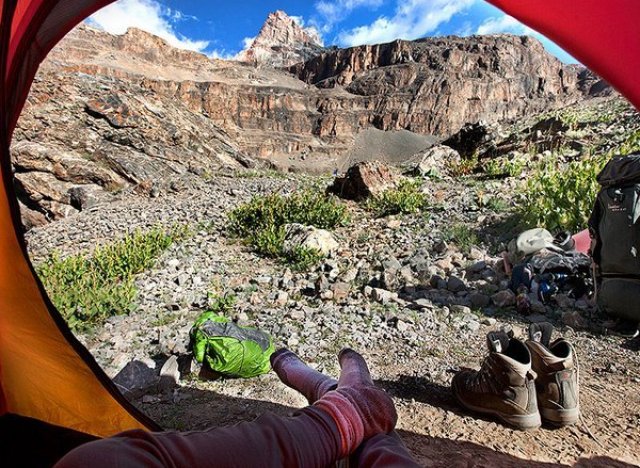 Big Allo Lake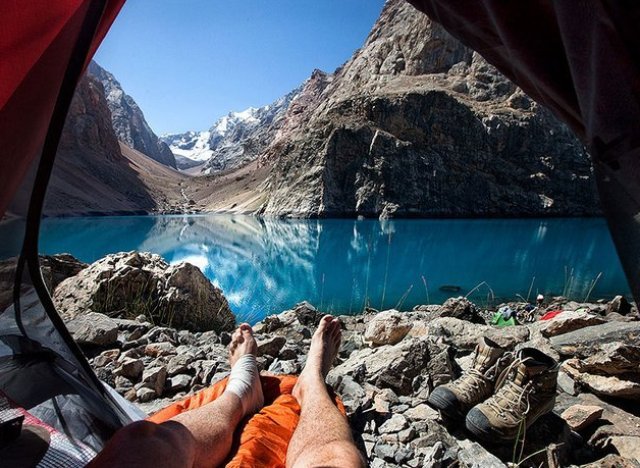 Kulikalon Lake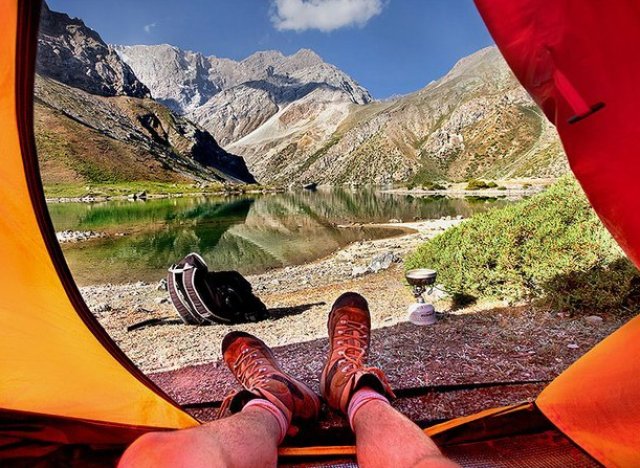 Chimtarga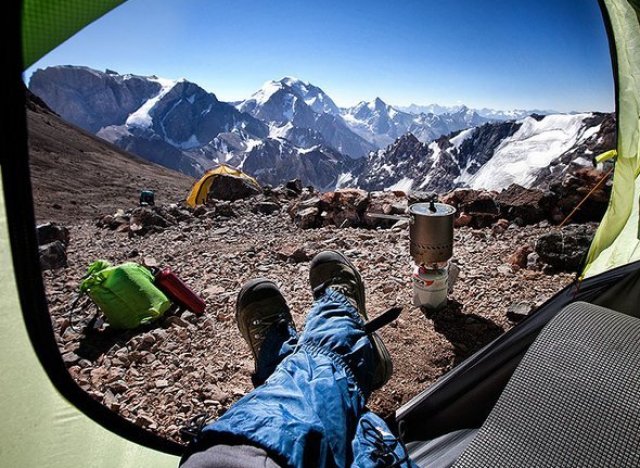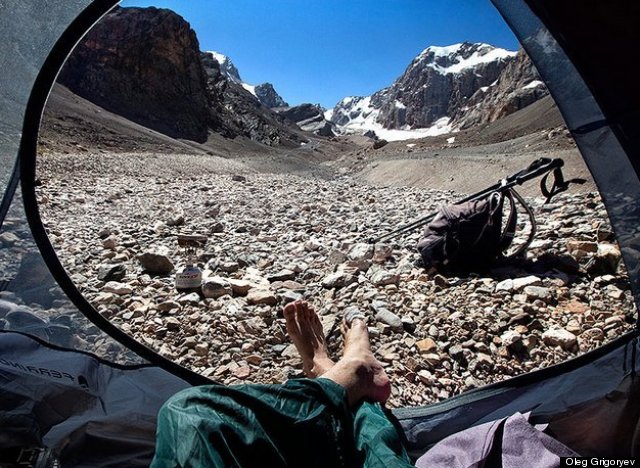 Muddy Lake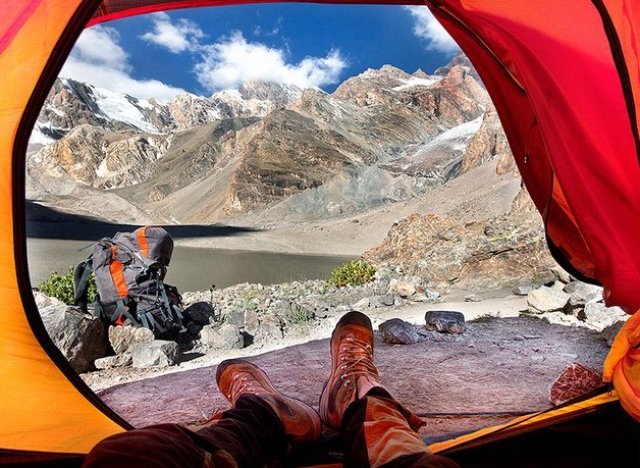 Fann Mountains