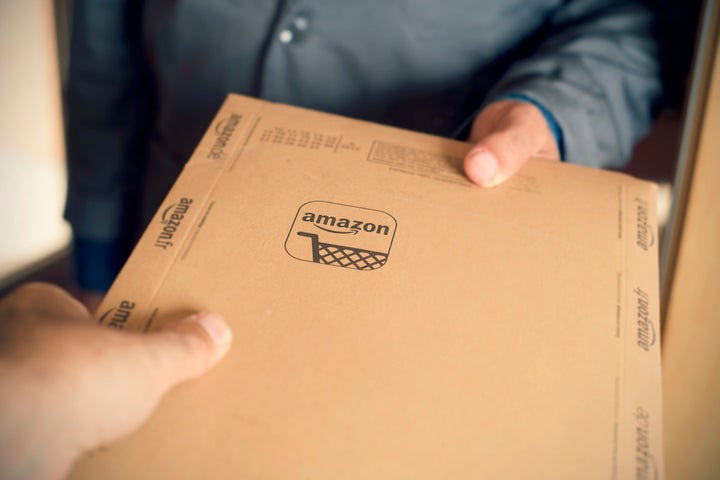 The birth of Bitcoin was a mere 10 years ago. What was once the purview of one person in 2009 is now anticipated to become a $1trillion industry.
Of course, such a nascent, forward-thinking market is expected to experience short term volatility, and we're certainly reminded of this in the media but the general long-term trend points to rapid exponential growth.
Still in its infancy, blockchain technology is being leveraged across industries, inspiring a wave of entrepreneurs looking to disrupt healthcare, music, infrastructure, education, transportation, banking and multiple industries. The entire e-commerce ecosystem could also be about to change.
The likes of Amazon, eBay and Paypal have transformed commerce but, as online industry has grown, so have its underlying problems. Companies like this are set to have a global monopoly over commerce in a manner that would have been impossible in pre-digital eras. Similarly, Google and Facebook are gaining a monopoly over the advertising industry and rendering previously hugely effective print and physical forms of marketing almost pointless in comparison to spending money reaching an audience via their platforms. If we do not democratise the way we conduct business online, we risk putting the majority of all future international commerce in the hands of just a few companies.
Until now e-commerce has almost entirely been based on the fact that financial institutions serve as trusted third parties to process electronic payments. After all, this system has worked reasonably well for most transactions. Nonetheless as retail continues to shift online, mobile shopping apps boom and calls for data privacy skyrocket, the e-commerce space has been pushed towards the brink of monopolisation by just a handful of companies. The control over almost all our transactions and, indeed, online activity by just a few companies is extremely alarming.
The major issue that the current system faces is a lack of trust. As entirely irreversible transactions are not possible, financial institutions cannot avoid mediating in disputes. There is a recurrent risk of fraud, not to mention misuse of data. As Facebook have shown multiple times this year, it is questionable whether corporations can be trusted with people's data, let alone electronic payments. There is, therefore, a growing need for blockchain technology to be harnessed effectively to protect people.
What is currently lacking is an electronic payment system that ultimately replaces trust with firm evidence that cannot be altered. Blockchain tech by its very nature could offer this. For example, consumers currently do not have the freedom to conduct transactions directly without the need for a central third party. If they did, both consumers and vendors would have a far more secure protection against fraud in e-commerce.
There is a start-up, Counos, offering a solution to this, giving consumers a more secure way to spend, save and share money online. They design and implement payment gateways for online shops secured by blockchain technology. Counos payment methods are secured by blockchain technology and bypass the need for a corporation to serve as an arbiter. Without a third party, transactions are processed more quickly and securely.
A lot of people unfamiliar with the cautious teachings of Benjamin Graham and Warren Buffet have tried to get rich quick by buying Bitcoin during the height of the bull market last Christmas. They have now written off blockchain tech due to their lack of skill in investing and this shift in attitude towards this has been amplified by the media's derision of cryptocurrencies. It is, however, difficult to dispute the fact that we could benefit hugely from a system that does not place all the power in the hands of a few corporations. Blockchain technology can undoubtedly help secure our transactions and our data without the need to rely on corporate third parties and this should not be undermined by negative media coverage.
Tom Cridland is a sustainable fashion designer, entrepreneur and musician. Find out more at tomcridland.com.
Related