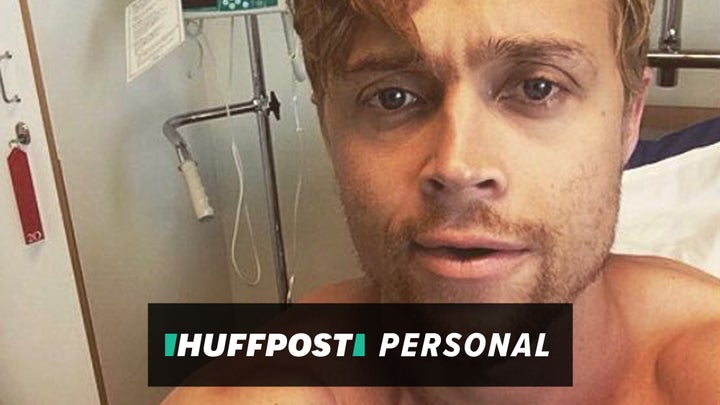 I feel as though I've lived two lives: life before cancer, and life after.
Prior to my diagnosis I was spending my fourth year living in London, where I had spent two years working as an investment banker before pivoting career to become an actor. The first year in film was hard; the competition fierce, the level of stress sometimes unbearable. Despite the negative climate I persevered, pursuing my dream of securing a role in an American production. And I did – two years into my career shift I was cast in to two American feature film projects, which enabled me to secure a US visa. The life I'd dreamed of living was about to begin!
Even though I had everything going for me, it was around this time I noticed feeling more and more tired. And not just your everyday 'I need a vacation' tired – I was exhausted. Exhausted to a level that I one day, after arriving back home in Stockholm for a short break, I felt too exhausted to breathe. My parents rushed me to the emergency room.
Two days later, doctors told me that I had leukaemia.
When I was diagnosed it wasn't so much the fear of death which preoccupied my mind but the not knowing, and the having to put everything I had worked hard for on hold. Cancer was never – is never – part of anyone's plan and yet here I was, being told I needed 900 days of chemotherapy.
"The amount of love and support I received, from those close to me and those I'd never even met before, was the most beautiful thing I have ever experienced"
Thousands of questions circulated in my head: what does life with cancer look like? What will happen with my career? What does a cancer patient do on an ordinary Tuesday when others go to work? What should I eat? Should I exercise? Do all my questions even have answers?
I realised immediately that a lot of the medical professionals around me had an inability to see my needs as a human beyond my needs as a patient. I received vague answers such as "eat whatever makes you happy", which frankly felt belittling. Once I realised that they wouldn't be able to give me the information I craved, like most of my generation I turned to social media.
Sat in my hospital bed, I wrote a Facebook post intended for friends and family – I was sharing frank, honest information about my new situation. To my surprise, 24 hours later my post had been shared 13,000 times. The amount of love and support I received, from those close to me and those I'd never even met before, was the most beautiful thing I have ever experienced.
It was the closest thing to a spiritual experience I've ever felt and then and there I realised two things; first, that everyone is connected to cancer and second, even though you hear a lot of talk about progress being made in cancer research, you rarely ever hear a cancer patient talk about what it's really like to go through it.
I have considered myself a survivor since day one of having cancer, because that day marked the start of my new life.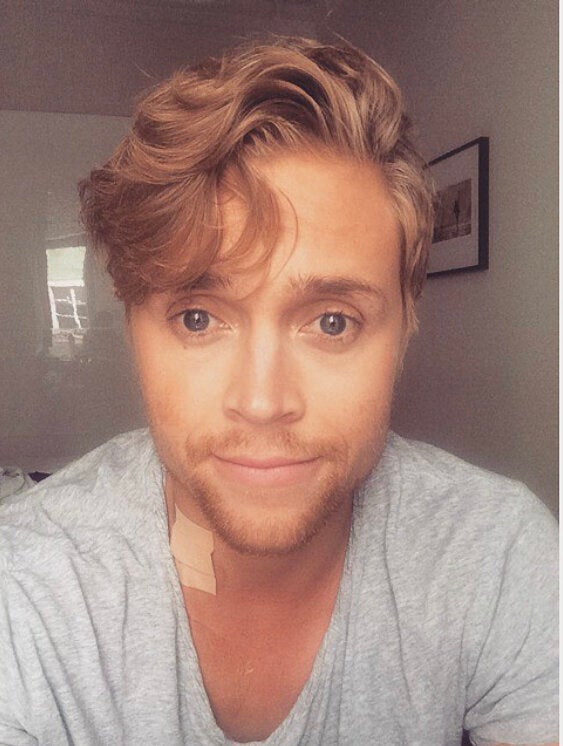 I made it my new mission to share my experience with the world through writing about it online. I named the blog 'Fabian Bolin's War on Cancer'. The blog became my saviour throughout the treatment; it gave me a purpose, a reason to get up each morning, a place for me to vent all the frustration and darkness I was feeling and, perhaps most importantly, a place where I could feel less alone.
Writing healed me. And not only because it helped me, but also because I knew that telling my story was helping others – my inbox was filled with thousands of messages from people sharing intimate details of their personal journeys, because I had shared mine with them. Brave and inspiring stories about love, sacrifice and moral values. Whenever I felt down or sad, which I did (and still do) more often than I admit, I would turn to these stories, looking to them to give me the strength to carry on.
Feeling this immense connection with others, with people who, if I had not been diagnosed with cancer would have been strangers, ignited something in me; I wanted to turn what I experienced into something larger, something accessible for every cancer patient from every corner of the earth.
"Cancer forced me to re-examine my life and, in doing so, I was able to figure out who I truly am"
When my childhood friend Sebastian visited me, and saw the huge positive impact that my blog had had on my mental health, we decided to give others the same opportunity. Why don't we build a platform to enable the sharing of stories on a large scale, where everyone who has been affected by cancer gets the opportunity to share stories, we thought. My blog alone had brought so much healing, I could only imagine what a platform would do. That day, War On Cancer was born.
Fast-forward three years to today and I am in remission, feeling stronger than ever. December 2022 will mark five years having passed since I underwent my final chemotherapy treatment and, unless I relapse within this time, I will then be deemed officially cured. I can genuinely say that this journey has been beyond anything I could ever imagine. War On Cancer is a social media app for patients, survivors and loved ones, where members are welcome to share their journeys, all the while knowing that their stories are helping others. They can find inspiration by following someone similar to them and can establish real and authentic connections with people who can relate to what they are going through.
Most importantly, though, it is a platform where we'll always fight cancer together. I am well aware that cancer sucks, and that whoever is diagnosed is in for a ride. It isn't easy, but my story shows that you really can make the best of a bad situation. Cancer forced me to re-examine my life and, in doing so, I was able to figure out who I truly am. It helped me work out how I wanted to spend the rest of my life. I am so proud to have been able to create something positive out of my diagnosis, and even prouder that through it, I am able to help others that are battling cancer.
Fabian Bolin, CEO and co-founder of War On Cancer