In a new interview, Caroline describes her year-long struggle with her mental health, revealing that things came to a head during her difficult stint hosting 'The X Factor', alongside co-presenter Olly Murs.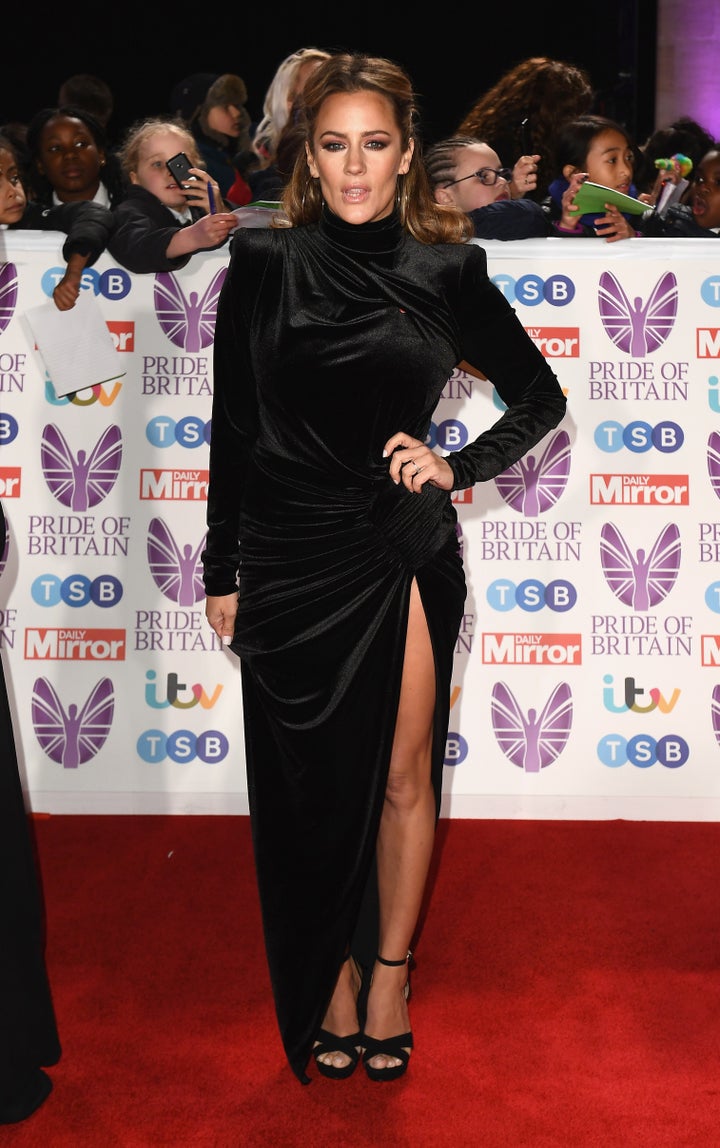 She told The Sun: "It all started the day after I won Strictly. I woke up and felt like somebody had covered my body in cling-film.
"I couldn't get up and just couldn't pick myself up at all that next year. I felt ridiculous, being so sad when I'd just won the biggest show on telly and had such an amazing job."
She continued: "People see the celebrity lifestyle and assume everything is perfect, but we're just like everyone else. Everyone is battling something emotional behind closed doors — that's life. Fame doesn't make you happy."
Shortly after this, Caroline said she was prescribed anti-depressants, but came off them after six months as she didn't like the effect they were having, going to a "juice retreat in the Mediterranean" to help herself come off the pills.
Detailing her ill-fated series of 'X Factor', she recalled: "I felt like a bit of a joke. We were getting slammed week in, week out and we couldn't do anything right.
"I could have walked on water one week and been told I couldn't swim. Even if I'd gone on there, done seven pirouettes and the splits, and magically whipped out some rabbits from my hat, people would have gone, 'But where's Dermot?'. I was fighting a losing battle."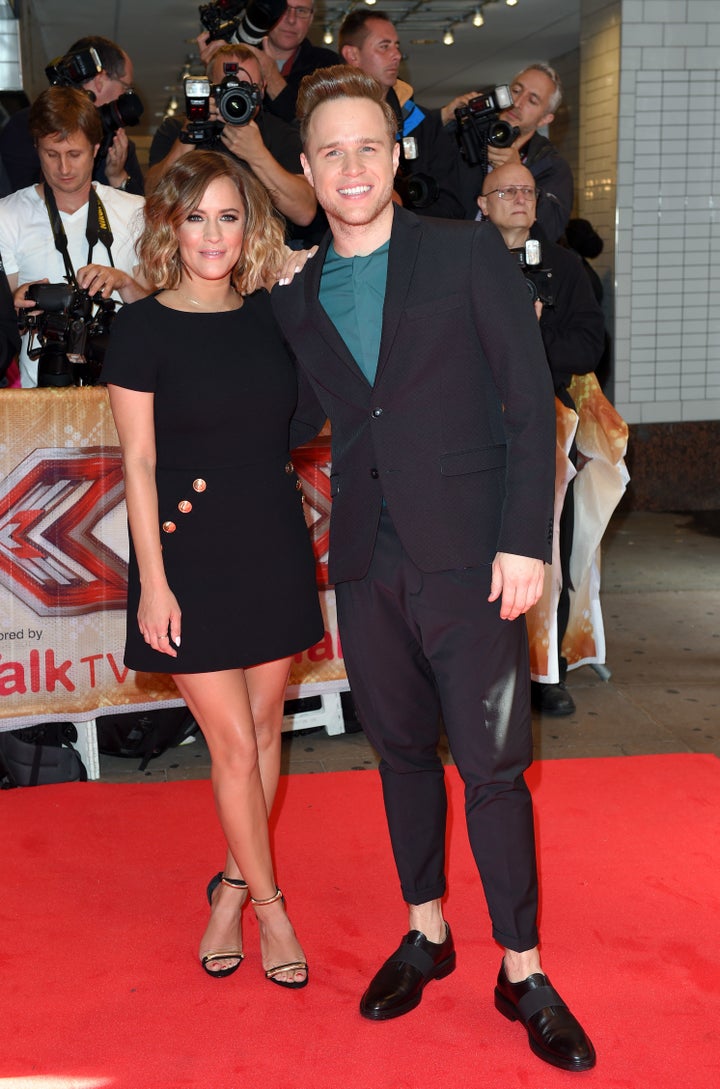 Caroline said she was particularly upset by a joke Graham Norton made at her expense at the TV Baftas the following year, when he commented that there was "more chance of Anne Boleyn returning to Wolf Hall" than she and Olly getting a second series of 'X Factor'.
"I'm sure it was quite funny but not so much when you're the person living that life, sat in the Baftas and the cameras are on you," she recalled. "I remember the person next to me touching my arm in sympathy and just trying not to cry.
"I went home pretty much straight after. It was really horrible and my lowest point."
Now doing better, Caroline said she's spoken out to help combat the stigma around mental health problems, commenting: "I used to go to the chemist to collect my prescription on a Sunday, thinking the pharmacist had probably seen me on telly the night before. I was mortified, which I now know is ridiculous and was all in my head."
Useful websites and helplines:
Mind, open Monday to Friday, 9am-6pm on 0300 123 3393
Samaritans offers a listening service which is open 24 hours a day, on 116 123 (UK and ROI - this number is FREE to call and will not appear on your phone bill.)
The Mix is a free support service for people under 25. Call 0808 808 4994 or email: help@themix.org.uk
Rethink Mental Illness offers practical help through its advice line which can be reached on 0300 5000 927 (open Monday to Friday 10am-4pm). More info can be found on www.rethink.org.