A mother has publicly thanked a member of airport staff for her selfless gesture that saved her family's holiday.
Carrie Doyle, her husband Paddy Doyle and their two children had boarded a plane bound for Portugal, at Birmingham airport on Monday 18 July 2016.
But when a flight attendant noticed Doyle's son Jack had chickenpox and didn't have an all-clear letter from the doctor, the family were required to get off the plane and Doyle feared their holiday was over before it had even begun.
Speaking about the moment they all got booted off the plane, Doyle wrote on Facebook: "Me and Paddy Doyle didn't even know what to say, we couldn't actually believe that this was happening.
"While waiting at the customer service check out waiting for our luggage to be taken off the plane, a lovely lady called Zita who works at the airport switchboard walked past and noticed I was with Jack trying to console him as at this point he was very, very fed up."
Doyle continued: "She noticed his chickenpox and said: 'Awww it's better to get it all now than when he's older. And at least now he's not contagious'.
"I said: 'Well, we've just been kicked off the plane for it!'"
Doyle said Zita Small was shocked at what had happened so she explained.
"As I was talking I started crying, I just couldn't believe our luck. I broke down," she wrote.
"She then started crying with me. She gave me a big hug and said: 'You wait here you and your beautiful family will be going on that holiday'".
The family waited in the airport while Small went off to sort everything out. Ten minutes later, Small returned and told the family they would be on the next plane on Tuesday 19 July at 6am, with no extra cost and in first class.
She also put their luggage away so they didn't have to lug their bags back home, and then back to the airport again.
All the family had to do was get a letter from their doctors ready for the flight the next morning.
"Luckily both our mums were on the case and they called our doctors and practically begged for a letter," Doyle continued.
"Zita said we could catch our breath and get our heads together while she entertained the kids, so she took them to the shop.
"Afterwards, we got a call to say the doctor would see Jack at 7pm, it was 6.35pm.
"We told Zita, we needed to go and what did this amazing, generous lady do? She took us to the doctors herself."
Luckily, the family made it in time and managed to get the doctor's note that evening.
Doyle went on to thank Small for going completely out of her way to help the family.
"It's because of her we can all still get to go on our family holiday tomorrow," she wrote.
"Because without her, it wouldn't have been possible. I've been crying non stop this evening, not because I'm sad but because I'm so, so, so grateful to Zita.
"Birmingham Airport, your employee Zita is an absolute massive credit to you."
The following morning, Tuesday 19 July, Doyle uploaded photos of her and her family at the airport alongside Small before they headed off on their holiday.
Doyle's original Facebook post was shared nearly 35,000 times within two days and managed to reach staff at Birmingham Airport who arranged a surprise for Small.
Doyle shared a photo of Small being handed a card and a bunch of flowers by another member of staff thanking her for her gesture to the family.
The mum-of-two also shared snaps from her holiday, reiterating that it couldn't have happened without Small.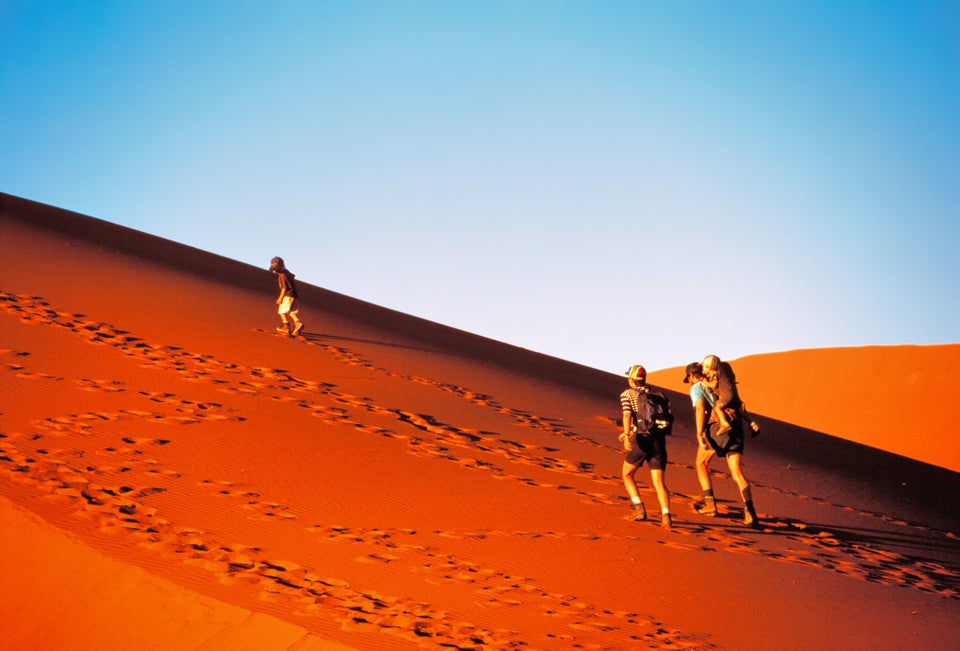 10 Ways To Take The Stress Out Of Family Holidays