How old does your child have to be before they 'move up' a car seat size? What if they're big – or small – for their age? When do you move a baby from a rear-facing seat to a front-facing one, and how about getting rid of the special seat altogether?
If you thought buying car seats for children was simple, you were wrong. One in four (24%) parents is unsure about the correct rules around child car seats, research by Confused.com shows, and one in eight (12%) doesn't know which type of seat they should be using.
In fact, it can be so baffling, researchers say, that one in seven parents (14%) don't use car seats at all when driving their children around.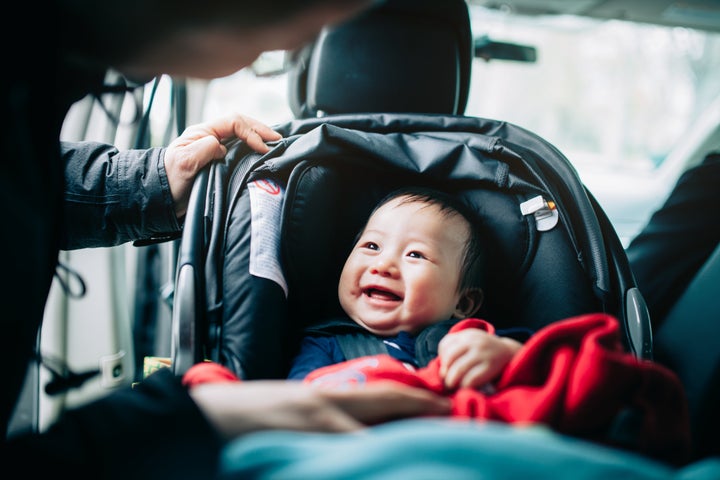 If you're pulled over by police for driving with a child who isn't in a car seat or wearing a seatbelt, you could face a fine of up to £500 under current UK law.
Here's everything you need to know about car seats:
What Age Should Kids Have Car Seats Until?
Children must use a car seat (or booster seat) until they are either 12 years old or 135cm tall – whichever comes first. After that, they can wear just a seatbelt.
What Type Of Car Seat Should My Child Have?
A baby must be in a rear-facing car seat until he or she is 15 months old. If fitting a baby in a rear-facing seat in the front of a car, you must deactivate the air bags.
You can switch to a forward-facing seat after that. These type of seats are often height-based seats, or 'i'Size' seats, so check the changes are suitable to the height of your child.
There are also weight-based seats, which differ depending on the category your child falls into. Look at the table to find out which you need, here.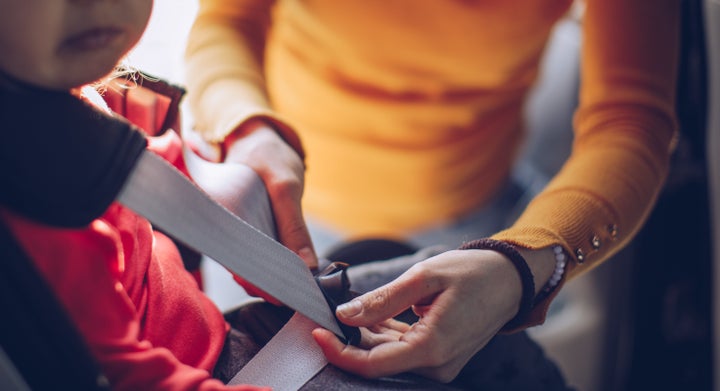 There are booster seats too, however manufacturers are prohibited from introducing backless booster seats or cushions after a change in law in February 2017.
Now manufacturers are no longer allowed to introduce new models of these for children weighing less than 22kg.
How Do I Choose (And Fit) The Right Car Seat?
This can be tricky, but is so important. Good Egg Safety advises that when buying a car seat, parents should be asked: a child's weight, height, what vehicle the seat will be used in, if the seat will be used in any other vehicles, and if the seat is fitted to the front of the vehicle. This will ensure you choose the right car seat for your child (you can also check out a handy guide here).
There are different ways a car seat can be fitted into your car: 1) using the existing diagonal strap to secure it, or 2) using the car's in-built ISOFIX system that locks the seat in place. Check your car to see which type you'll need, before you buy a seat.
What If My Child Has A Disability?
Children with disabilities or medical conditions must abide by the same rules, but they can use a disabled person's seat belt or a child restraint designed for their needs.
A doctor can issue an exemption certificate if a child is unable to use a restraint or seat belt because of their condition.
When Can My Child Travel Without A Car Seat?
A child aged three or over can travel in the back of a car without a car seat in the following circumstances: in a taxi or minicab, in a coach or van, if the journey is unexpected (such as in an emergency), or if there's no room for another car seat.
However, children aged below three must not travel without a car seat – they can only sit in the back and must not use an adult seatbelt.