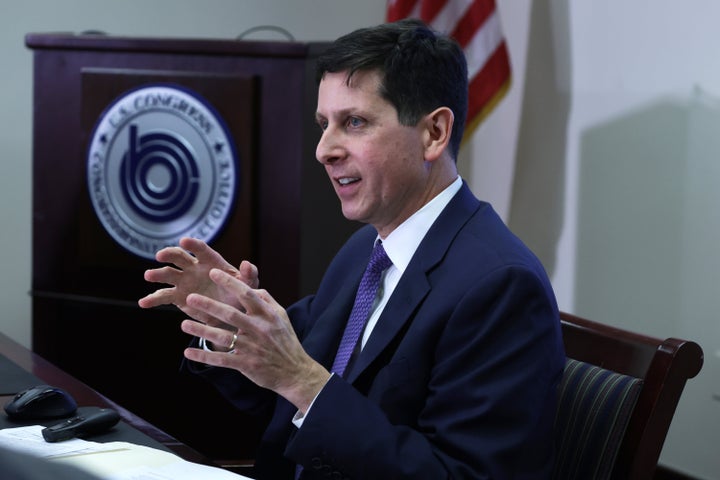 The Supreme Court's decision in Dobbs v. Jackson Women's Health Organization, which rolled back federal protections for abortion access and led to many states restricting the procedure, is expected to lead to only a small increase in births in the coming years, according to the Congressional Budget Office.
The CBO, a nonpartisan agency that tells Congress how proposed bills will affect the budget deficit, considered the impact of the 2022 ruling — which reversed the court's 1973 Roe v. Wade decision — as part of its annual demographic projections.
Dobbs will lead to additional births on its own, CBO Director Phillip Swagel told reporters Wednesday. But the office expects other factors — including access to medication abortion — to almost entirely offset that increase.
"There will be more prescriptions, there will be more women who will travel across state borders to have abortions and there will be somewhat more use of contraception," Swagel said.
"Those all net out to be a modest increase in fertility," he added. "In the end, it didn't change our demographic trajectory by very much."
"In the end, it didn't change our demographic trajectory by very much."
The higher birth rate expected in the CBO report is due to a greater number of pregnant people having babies, as well as a larger estimated population overall, which would be caused by immigration and various other factors.
The report cautioned that CBO forecasts are uncertain and small errors "could compound over many years and significantly alter demographic outcomes by the end of the projection period."
Related