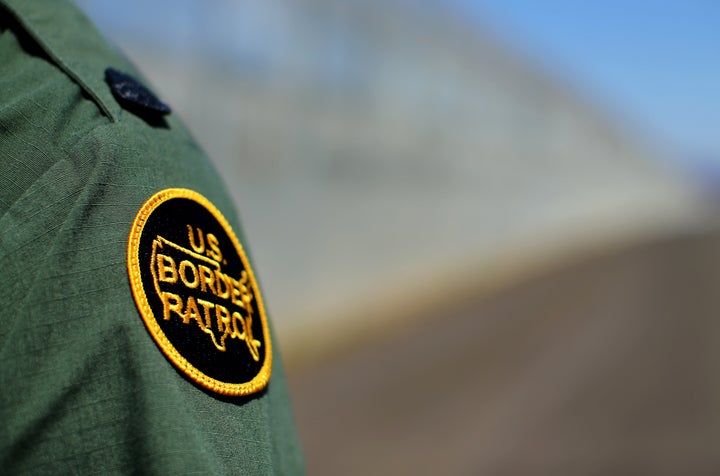 President Donald Trump's administration is refusing to explain how and why Jeffrey Rambo, apparently a random U.S. Customs and Border Protection agent, may have known about a reporter's personal travel — or whether he was authorized to access that information at all.
In June 2017, Rambo, whose official role CBP also refuses to explain, contacted national security reporter Ali Watkins, identified himself as a government agent and implied that he could be a source, according to The Washington Post. But when they met, he grilled her about her work and her personal life, noting the dates and locations of international trips she took with James Wolfe, then the director of security for the Senate Intelligence Committee, whom she was dating. Rambo didn't give Watkins his name, but he mentioned that the Trump administration was aggressively investigating journalists and their sources.
But Customs and Border Protection is not normally involved in investigations of national security leaks. The Justice Department, which handles such matters, says it didn't ask Rambo for help.
"We are not aware of who Jeff Rambo is, and he was not involved in the investigation," a Justice Department official wrote in an email to HuffPost.
Federal officials arrested Wolfe last week and accused him of lying to the FBI about his contact with Watkins, who now works for The New York Times, and other reporters. Wolfe pleaded not guilty on Wednesday. The New York Times also revealed that the Justice Department had seized years of Watkins' phone and email records as part of its investigation into leaks of classified information.
The indictment doesn't mention CBP and nothing in them explains how Rambo may have come to know private details about Watkins' travel. If he got the information through his job, it suggests he could have obtained similar information about other travelers, not just Watkins.
"CBP takes all allegations of employee misconduct seriously. The allegation has been immediately referred to CBP's Office of Professional Responsibility," an agency spokeswoman said.
Rambo referred requests for comment to CBP. Watkins' attorney declined to comment. (Watkins is a former HuffPost reporter, and her tenure overlapped with the authors of this story.)
CBP declined to specify Rambo's exact role at the agency. But CBP agents can have access to databases like TECS and the Advance Passenger Information System (APIS), which contain sensitive information about travel to and from the United States. APIS, for example, has travelers' names, passport numbers, arrival and departure airports, and travel dates. The information is supposed to be used to identify high-risk passengers and crew members who may pose a terrorist threat.
But international travel information can be incredibly sensitive, whether it helps reveal a private work trip, travel buddies or a visit to a country for a politically sensitive purpose. This information is protected by privacy laws and regulations, and the government claims there are oversight mechanisms in place.
To prevent abuse, TECS retains audit logs pertaining to all users' keystrokes and access sessions. With APIS, multiple attempts to access information without proper authorization will cause the system to suspend access automatically. With APIS, not all CBP officers can pull the same travel data; rather, it's based on the individual's need to know, official duties, agency of employment, and appropriate background investigation and training, a CBP spokeswoman said
She did not say what kind of access Rambo had or whether he broke the rules. CBP doesn't appear to have acted on the allegation before The Washington Post report, and it's unclear if they would have caught the alleged misconduct otherwise and what the protocols are to preemptively do so.
"We encourage all members of the public to report any potential misconduct immediately so that it may be investigated," the CBP spokeswoman said.
There isn't readily available data on the number of CBP officers who have wrongly accessed information. But, more broadly, many law enforcement officers have been accused of abusing confidential databases: In 2013, the National Security Agency's internal watchdog found that at least a dozen employees had used government surveillance tools to spy on their current and former lovers. The Associated Press found that from 2013 to 2015, local officers and employees who misused databases were fired, resigned or suspended more than 325 times. Last year, HuffPost Highline published a detailed investigation of one such former police officer in Delaware.
Just this week, a former supervisor in the Department of Homeland Security was arraigned on an indictment charging him with lying to the FBI about his improper transmission of sensitive law enforcement information. He allegedly improperly searched a confidential law enforcement database.
Lawmakers have questions about Rambo's case.
On Wednesday, House Judiciary Committee members Jerrold Nadler (D-N.Y.) and Jamie Raskin (D-Md.) wrote a letter to Secretary of Homeland Security Kirstjen Nielsen and her predecessor, John Kelly, asking for more information about how and why Rambo acquired information about Watkins.
Rambo's "alleged misconduct is deeply troubling," the lawmakers wrote.
Related