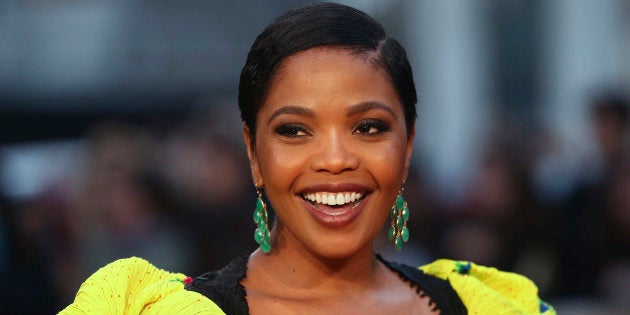 Mother's Day on Sunday will mean a lot of different things to South Africans. Perhaps you were raised by a mother figure, a granny, or a single mom -- either way it's a day to cherish those women who have taken that role in your life.
Celebrities told HuffPost SA what they felt the day should be about.
Radio host and musical director Relebogile Mabotja said she salutes all mothers, but especially single moms.
"My shout-out goes to all the single mothers out there. Please continue doing what you are doing. I salute you for holding it down. Keep going. I understand and appreciate how hard it is to single-handedly raise children while trying to make a living and secure a bright future for them. I celebrate you and happy Mother's Day weekend," said Maboja.
"What you have to do for your children takes unimaginable strength and I salute each and everyone of you. For being both mom and dad to your kids, I say bravo. This Mother's Day, take a moment and give your self a pat on the back. You're doing a great job. I celebrate and honour your strength," said Pheto.
Mother's Day may have become about pampering the mothers or mother figures in our lives, but singer and actress Thembi Seete believes we should go further than just gifts.
The star said youngsters living and working in cities away from home should visit their parents more often.
"It's no secret that most of the people in cities like Johannesburg, are not from here. Most of them have come from rural areas and townships across the country. Let's go home and spend time with our mothers. Let's love them while they are still alive. That is a harsh reality, but before it's too late, spend time with mom and give her love. It beats any material gifts you can ever give to them," she told HuffPost SA.
Mother's Day is on Sunday, May 12.
Related