One of the unexpected outcomes of lockdown is that it let us into the living rooms (and kitchens) of the rich and famous.
Many broadcasters had to appear on TV shows from the comfort of their own homes as they adhere to the government's strict social distancing rules to help deal with the coronavirus pandemic.
We've loved having a good old nosey at everyone's home decor, and as a result, we've come over all Laurence Llewelyn Bowen and ranked 20 of the most notable.
20. Alice Beer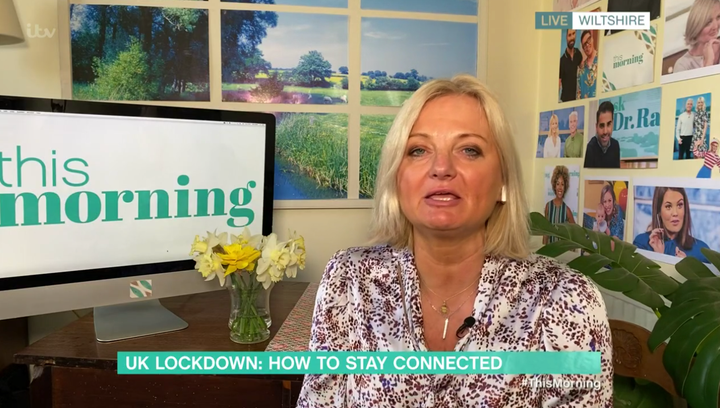 We really admire This Morning correspondent Alice's commitment to the ITV show here, but after spending hours on video conference calls with our colleagues, the last thing we'd want to be looking at after a hard day's work would be their faces all over the walls.
19. Krishnan Guru Murthy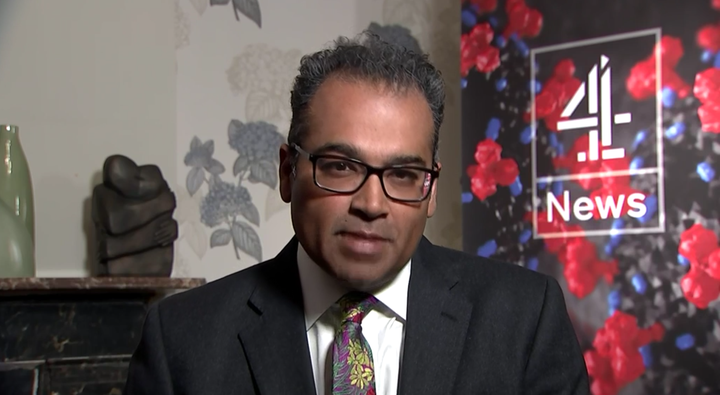 Krishnan has tried to cover up as much of his living room as possible here, and previously admitted to the Guardian: "You need to create a corner that doesn't cause too much offence or give away too many of the cracks in your wallpaper." However, he still has a couple of nick-nacks on display, one of which is a bit raunchier than we'd probably expected to see on the Channel 4 News.
18. Sarah Beeny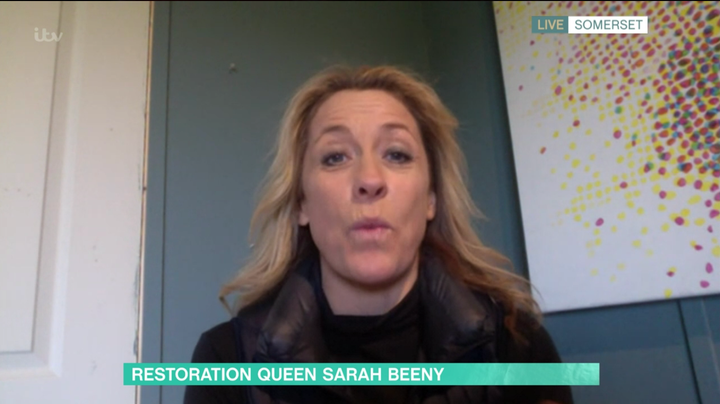 Given she's a property expert, we'd love to have seen a bit more of Sarah's home other than a door. But at least if she gets bored over the next few weeks, she can spend a few hours touching up the paintwork.
17. Sandi Toksvig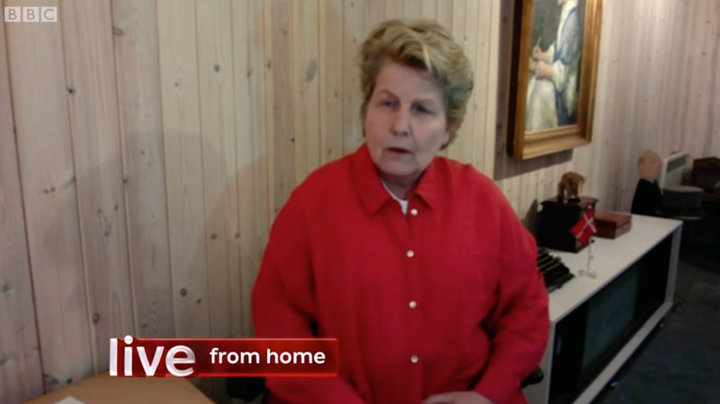 Sandi has channelled some real 70s pine cabin chic for her living room, and while it might not be to everyone's taste, we're kinda digging it.
16. Oti Mabuse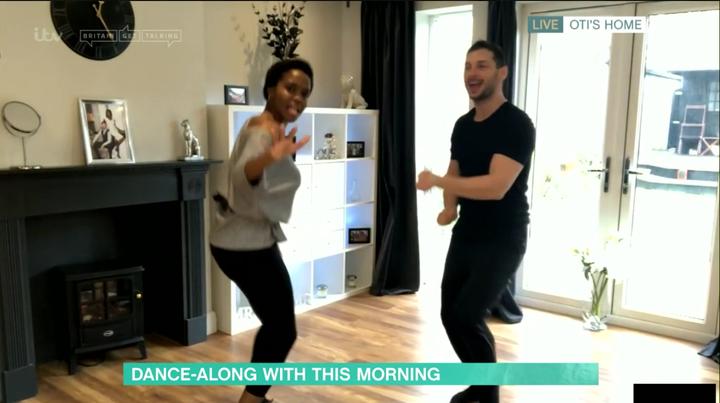 We love a highly polished floor as much as the next person, but with Oti and her husband Marius teaching dance classes from their front room, we're worried about the potential slip hazard it might pose.
15. Dr Zoe Williams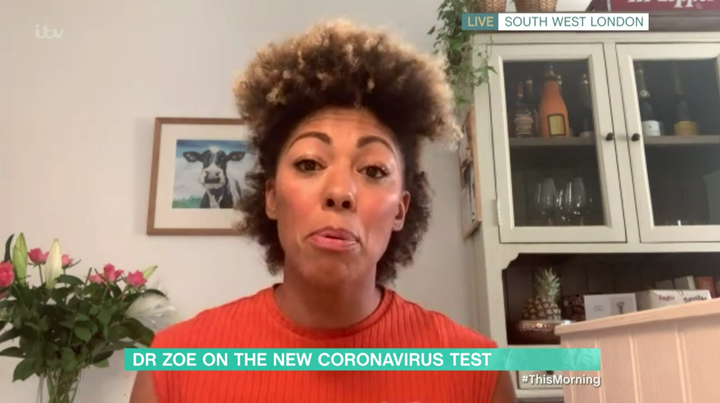 We're very pleased to see This Morning medic Dr Zoe has utilised her French dresser to store lots of booze – a woman after our own hearts.
14. James Martin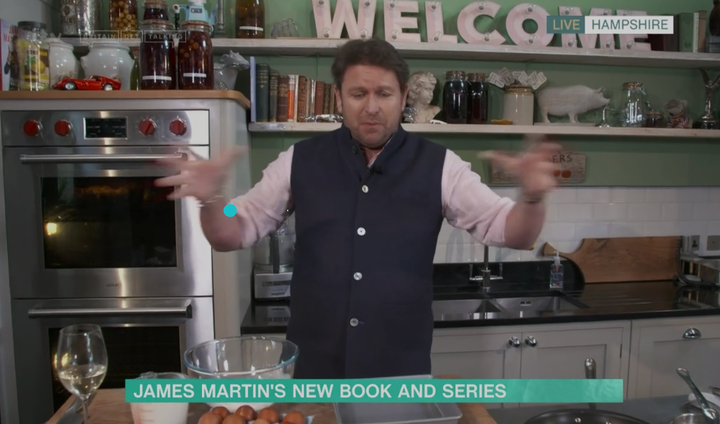 While a lot of chefs like to keep their home kitchens minimal and stark like the ones they work in, that certainly isn't something James believes in, even popping up some display shelves for ornaments, books and a big 'welcome' sign.
13. Matt Baker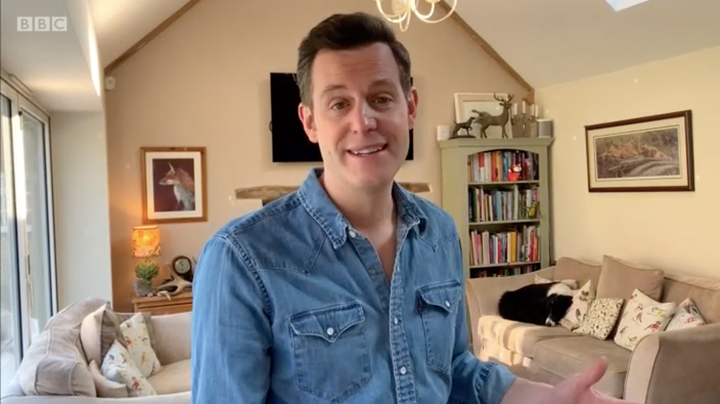 12. Susanna Reid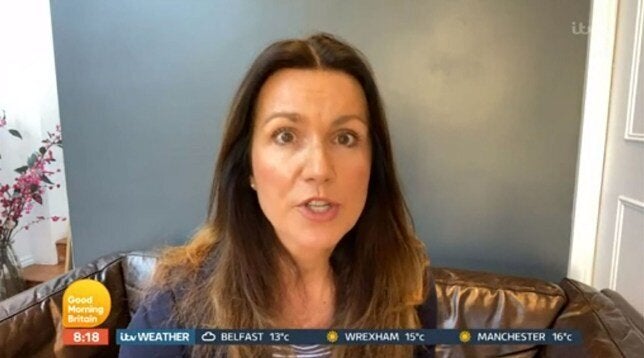 Like Matt, Susanna hosted GMB from her sitting room for two weeks after entering self isolation. We like her colour scheme and the fact she has a floral display in the background, but we're also a little bit distracted by the fact her sofa seems to be blocking off a door?
11. Jade Thirlwall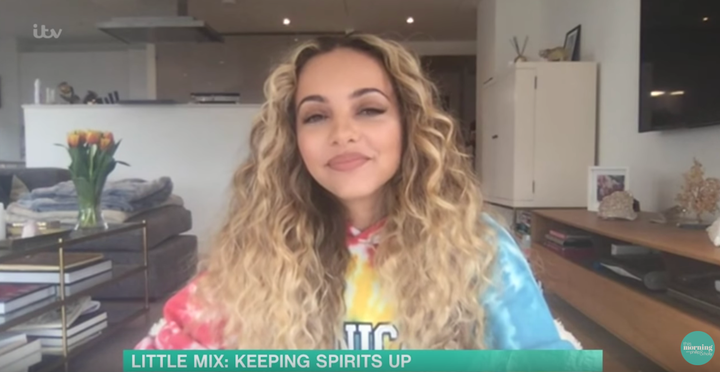 Given how much Jade loves a pop of colour, we weren't expecting her gaff to look so white. But that's no bad thing, as her pad looks both sleek and homely – and we're going to need to know where that coffee table is from, please.
10. Michael Douglas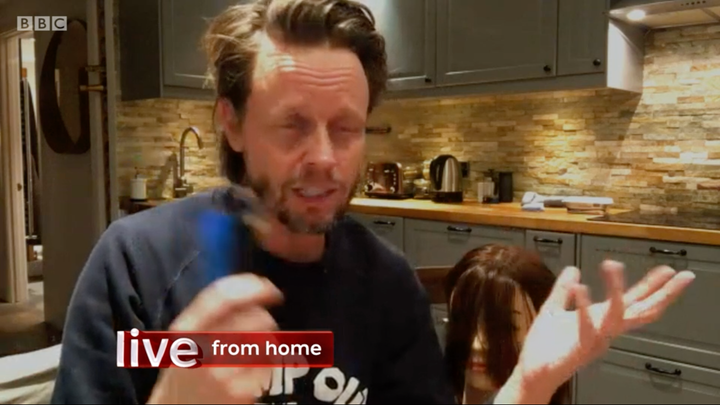 We don't know much about celebrity hairdresser Michael Douglas (other than he's Mr Davina McCall), but he's clearly a man of style if his kitchen is anything to go by. We just hope he doesn't leave those mannequin heads lying about the place all the time.
9. Leigh-Anne Pinnock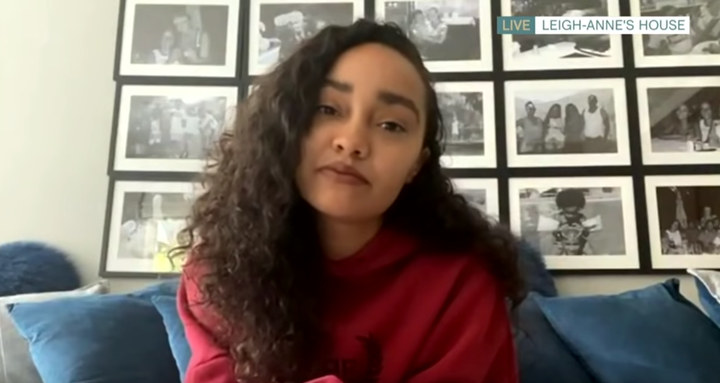 If it's one thing we can tell about Leigh-Anne from her living room, it's that she doesn't do things in small numbers, whether that be cushions or photos. Although we do want to pop over and straighten up some of those skewiff frames.
8. Dr Ranj Singh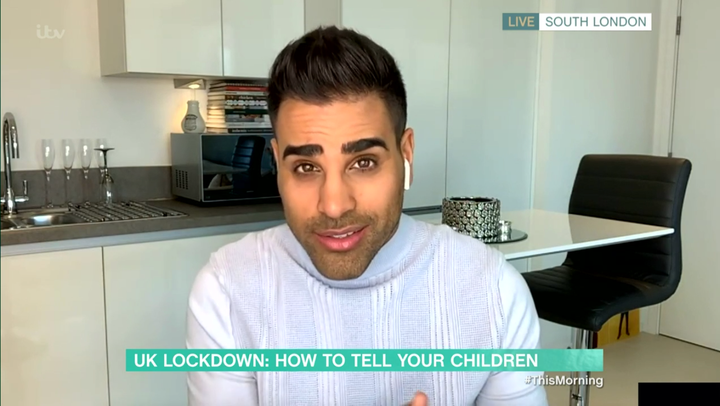 With Dr Ranj working harder than ever during the pandemic, we're happy that he has such a nice place to come home to at the end of a long day. You can't go wrong with a gloss white kitchen, and his grey worktops help give it an opulent feel.
7. Joe Wicks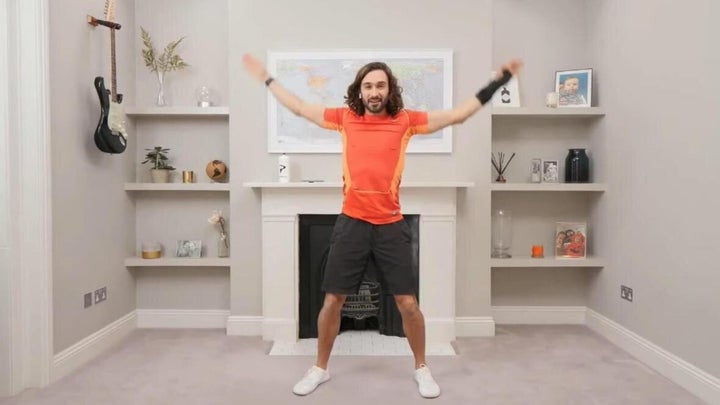 Joe has been hosting his virtual PE lessons in this room while kids are off school, but from following Joe on Instagram, we know that this isn't his main living space. So the fact this is just a room for him to jump about in makes his decor all the more impressive – we can even forgive the 'Cool Dad' guitar hung on the wall.
6. Jamie Oliver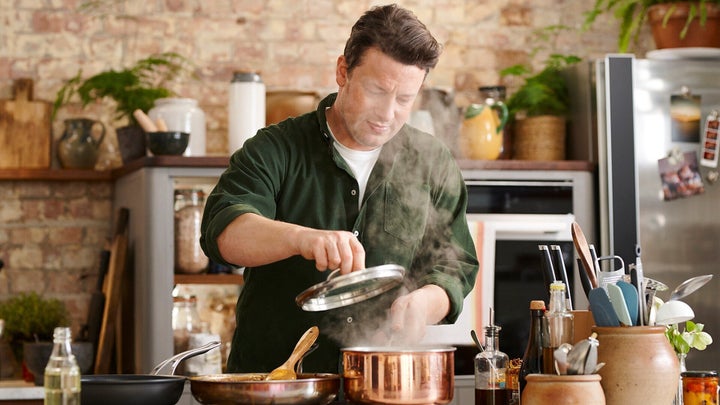 If it's two things we're suckers for, it's exposed brickwork and foliage, so it's no wonder we find Jamie's kitchen (as seen on his daily Channel 4 cookery series) as dishy as his food.
5. Gok Wan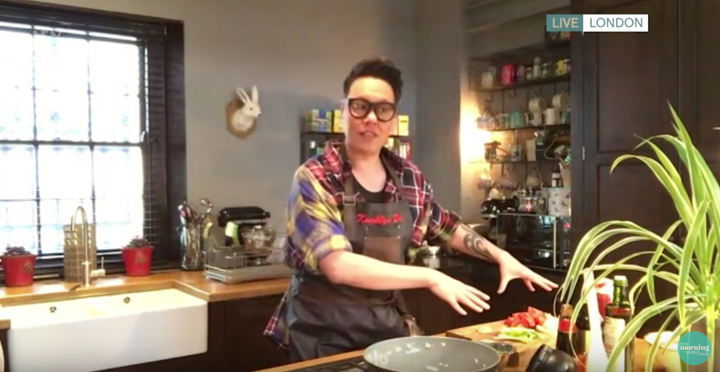 You have to be pretty bold to go for a dark wood kitchen paired with dark walls. But out of all the telly chefs, we knew This Morning's stylist-turned-cook Gok would be the most daring with his interiors, proving his excellent taste extends beyond clothes.
4. Steph McGovern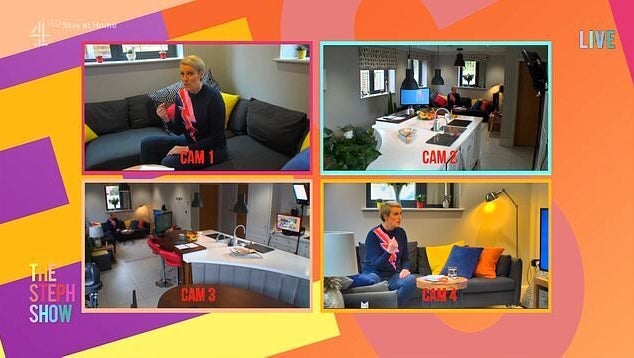 Steph kicked off her brand new Channel 4 show live from her home on Monday, and as much as we love Steph, we love her living space even more, which has the vibes of an early Big Brother house. We particularly like the sweeping island unit and choice of pendent lights – as well as the way she chose a jumper to match her scatter cushions for her debut episode.
3. Andrew Castle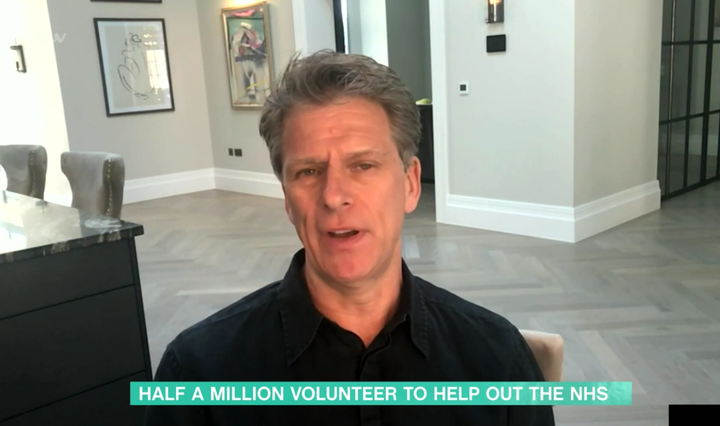 From his camera angle, you can just tell Andrew wanted to show off his open plan kitchen/living space here, but if ours looked like this, we'd be doing the same. HIs space boasts a fetching dusky parquet laminate, an impressive art collection and a glass panelled wall we're insanely jealous of.
2. Declan Donnelly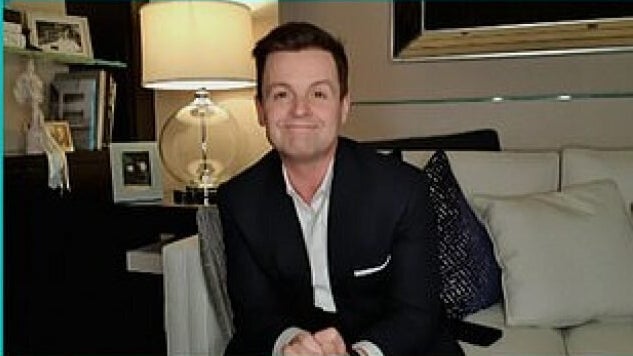 As the highest-paid presenters on TV, you'd hope that Ant and Dec had tasteful front rooms – and luckily the lads haven't disappointed. Dec has gone for for neutral tones with contrasting dark furnishings that give it an upmarket hotel lounge vibe. But his living room has just been pipped to the post by...
1. Ant McPartlin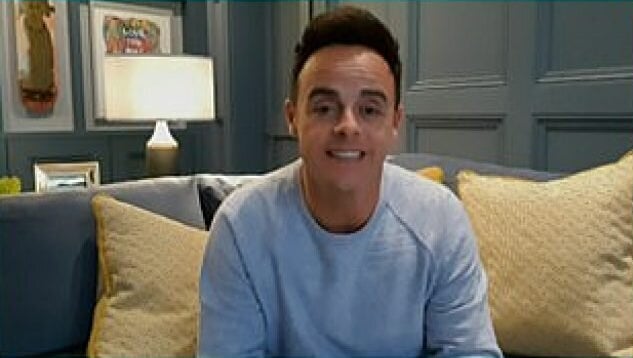 Dark blue paired with citrus tones is our absolute favourite colour scheme right now, so it brings us great joy to see that Ant is bang on trend. The wall panelling elevates the look even more, as does his choice of oversized lamp and artwork. And that sofa looks comfortable AF.