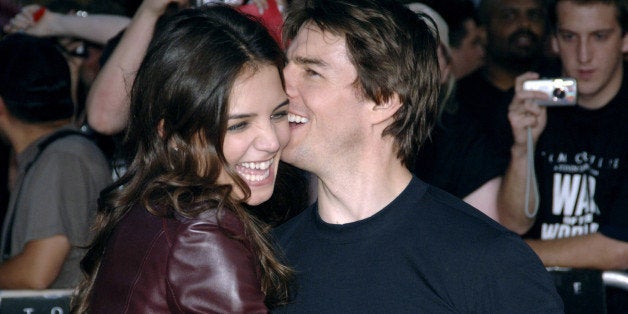 What's a midlife crisis without a fast car and a sugar baby? Well, no fun -- but really, we think Robbie Coltrane put it best: "It's the fear that you're past your best. It's the fear that the stuff you've done in the past is your best work."
Some people deal with it constructively.
First lady Michelle Obama admitted her controversial bangs were a midlife crisis move. "I couldn't get a sports car. They won't let me bungee jump. So instead, I cut my bangs," Obama said shortly after her 49th birthday last year.
Actress and model Bo Derek decided to swim the grueling Hellespont waterway. "It was some sort of midlife crisis for sure, probably my third," Derek told Entertainment Tonight. Actor Tim Robbins was spurred to pen an album following his crisis and the breakdown of his 23-year relationship with Susan Sarandon.
But alas, celebrities too are human, and many of them have tried to avoid midlife in less-than-subtle ways. Very publicly. Here are seven celebs who've dealt with their midlife crises in quite spectacular fashion:
Who can forget Tom's infamous 2005 couch-jumping incident on the Oprah Winfrey Show? Cruise, now 51, shocked the world by announcing his relationship with a much younger Katie Holmes, after ending his long-time union with Nicole Kidman. What followed was a whirlwind romance, Holmes' conversion to Scientology, the birth of the celebrity couple moniker (TomKat), and of course an Eiffel Tower proposal. The marriage lasted five years but ended with a public divorce. Tom's been laying low for a while, but we can't wait to see who he jumps up and down on a couch for next.
Johnny Depp The 50-year-old actor's split with long-term love, model Vanessa Paradis, shocked us as much as his rebound with 20-something actress, Amber Heard. Depp, who has two children with Paradis, reportedly met Heard on the set of "The Rum Diary" and the two are now reportedly engaged, just under two years later. His ex has been said to think the actor is having a midlife crisis, but he probably would disagree. Just before his 50th birthday last year, Depp said, "I didn't buy a multi-coloured Maserati or Ferrari...I think my midlife crisis happened at 19 or 20 years old. But I don't think we have a long enough piece of paper to name the things I inflicted upon myself during my midlife crisis but I will say it was called self-medicating." Keep telling yourself that, Johnny.
Demi Moore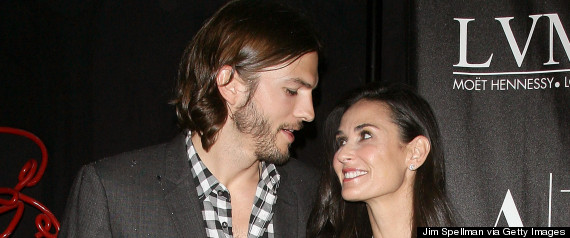 While some might regard her relationship with Ashton Kutcher as the start of her midlife crisis, others say Ms. Moore is in the throes of it post-split. Moore turned 50 not long after her divorce from Kutcher and has raised a few eyebrows with her behavior since then. She's dirty danced on stage with Snoop Dogg, gotten extremely thin, and was hospitalized for exhaustion in 2012. A source told Us Weekly at the time that Moore was "completely in crisis." She's recently been spotted with a 27-year-old musician and we wish her all the best.
Kelsey Grammer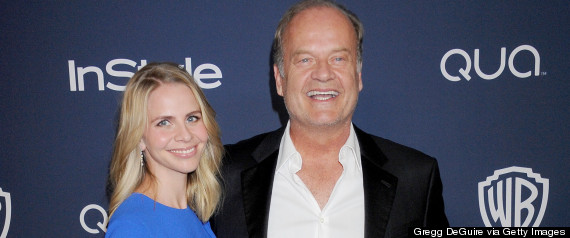 Oh, Kelsey. Grammer was married to wife Camille for 13 years before leaving her for wife #4, a flight attendant 26 years younger than him. RadarOnline.com reported Grammer was exhibiting serious symptoms of a crisis in 2012, getting his love's name tattooed on his hip and running off to Las Vegas to renew his vows. What would Dr. Frasier Crane say?
Madonna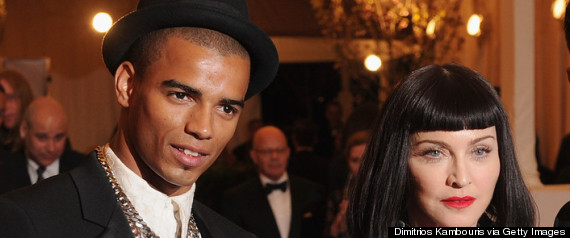 While the 55-year-old pop music icon has never been one to shy away from controversy, her latest antics have fans and critics wondering if lady M has gone too far this time. Since her split from Guy Ritchie in 2008, Madonna has been romantically linked to a number of young male backup dancers. She's also been displaying racy outfits, putting on raunchy performances, and even flashed a nipple. Do you think Madge is trying too hard to hold on to her youth?
Hugh Grant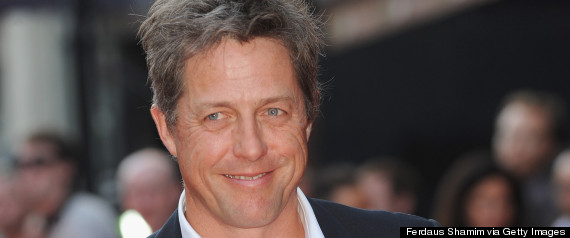 Life has pretty much always imitated art for the blue-eyed bachelor. He's had a slew of high-profile romances, but has never married, much like many of his on-screen characters. Grant has admitted to being a bit addicted to flashy cars, saying "I go on motor racing trips...It's weird. I don't know where it's come from. It's a midlife crisis. That's exactly what's happening to me." The 53-year-old has fathered three children in the past few years resulting from short-lived affairs. He's gotten some heat for appearing to be a standoffish father, saying "'I like my daughter very much. Fantastic. Has she changed my life? I'm not sure," after the birth of his first child. We hope Hugh finally gets his happy rom-com ending.
Kris Jenner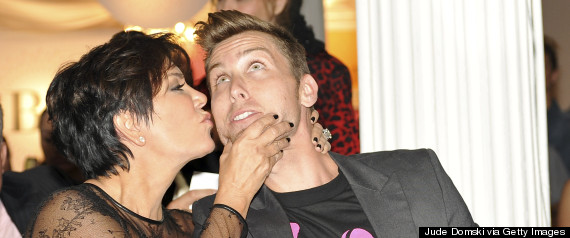 The Kardashian clan's "momager" says she suffered her midlife crisis at 30 when she cheated on her late husband Robert Kardashian, but we'd argue she's going through it now. In the last year alone, she got a lower back tattoo with her daughters, has posted scantily clad pictures of herself on Instagram, filed for divorce, and even had her breast implants replaced on TV. Check, check, check, and check. We can't wait to see what she does next.
Related
Before You Go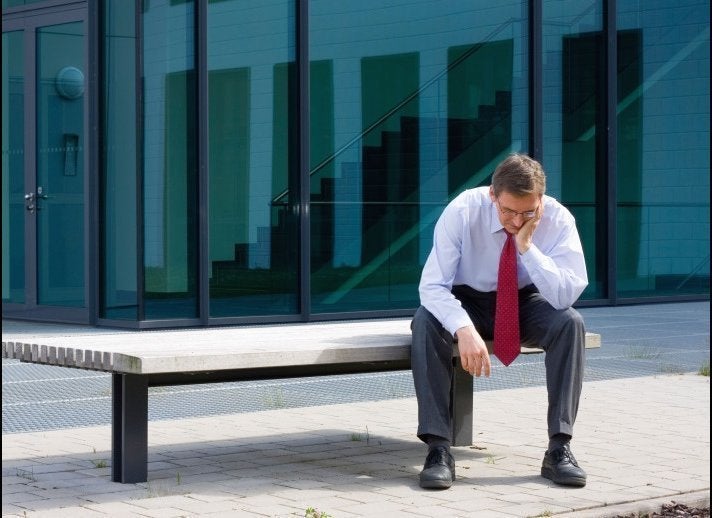 Top 10 Signs Of A Midlife Crisis