A newspaper has launched a challenge to the celebrity threesome injunction preventing media in England and Wales from reporting the couple's identity, despite press abroad and social media already doing so.
The identity of the well-known man, who sought the injunction, and his world-famous spouse, identified as PJS and YMA in court, has already been reported by a US magazine, a Scottish paper and even a British political blog.
It was confirmed on Tuesday that the Court of Appeal in London received an application to discharge the order from The Sun On Sunday, whose original story was prevented by the injunction.
The application is currently being processed by the court and no date has yet been set for a hearing.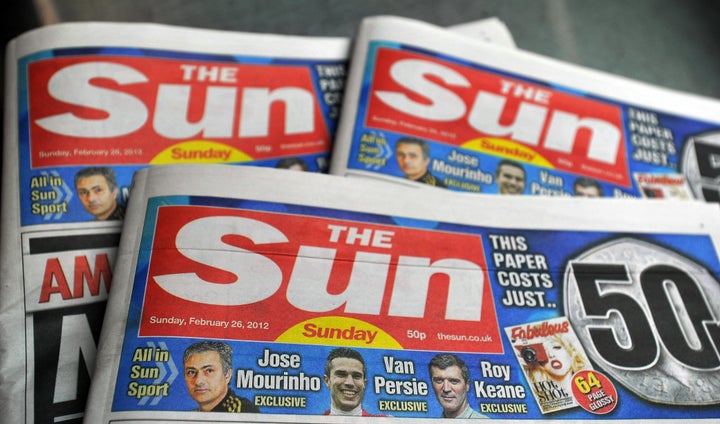 The injunction granted by the Court of Appeal prevents the press revealing the identity of PJS, who was involved in a "three-way sexual encounter" but it only has legal force in England and Wales.
A Scottish paper published the couple's names and details of the case as well as an editorial setting out why it did so. It could not publish any of the details online as this would accessible in England and Wales.
The Sun on Sunday had wanted to publish an account of PJS's "sexual exploits" with others - but two senior judges sided with the celebrity.
In the court's ruling, made on January 22, Lord Justice Jackson said both the man and his spouse disputed that "publication of the story would serve any public interest".
The injunction's existence remained largely unknown for weeks until a US magazine printed the story last week, triggering a flurry of headlines here decrying the legal situation.
The judge said publishing the story would be "devastating" for the man and would "generate a media storm" - saying the couple's children would become the subject of increased press attention.
He said he and Lady Justice King had decided to allow his appeal after balancing the man's human right to respect for family life and the newspaper's right to freedom of expression.
Before the injunction was granted, The Sun On Sunday tried to convince the judges that publication of the story would contribute to on-going debate.
They also said the pair had put "many details of their relationship" into the public domain.
Many suspected an MP would use parliamentary privilege to name the couple in the House of Commons, allowing the press to report it.
But Commons Speaker John Bercow has reportedly intervened to remind MPs they are not meant to discuss active legal cases in the chamber.
Former Lib Dem MP John Hemming, who revealed Ryan Giggs had an injunction to prevent his being named over an alleged affair with Imogen Thomas, told The Telegraph: "I'm disappointed. This is not in the Speaker's power."
A spokeswoman for the speaker said: ""The Speaker has given no ruling, either publicly or privately, on matters relating to the convention with respect to court injunctions.
"Should this situation change, in relation to this convention or any other, the Speaker will make a decision on how to respond at that time, in the event, and according to the circumstances."