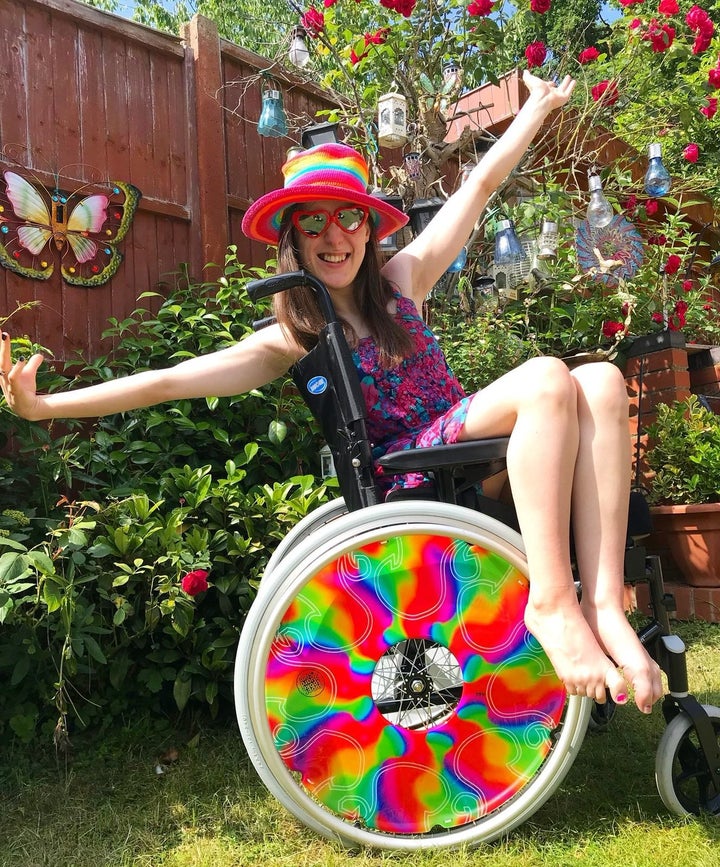 If someone was informed "Her name is Rebecca and she has Cerebral Palsy," I wonder what fantastic, creative stories their mind would rustle up. I think of what they might think and how they might present themselves if they met me and how I would react in return: would I play along, not righting those wrongs? Would I keep my silence, but feel angry on the inside for the passing judgement? Would I reflect their behaviour, perhaps speaking in a robotic fashion? Or would I keep just keep on being me and treat them like I would treat anyone else?
Clinical terms suck. They are helpful in determining what's wrong with your body or mind, but apart from that they suck. They overshadow and make some things darker than they need to be, instilling needless fear in others.
Over the years I have tried to give more of an understandable meaning to Cerebral Palsy. To me, CP means that my muscles are a little uncoordinated (varies from person to person). Over the last 24 years I have really put into practice the saying dance like no one's watching. I have rebranded these jerky movements as a spot of spontaneous dramatic ballet, which I think has more of a ring to it.
It's important to turn what you can into something lighter. Living with something everyday that can be perceived as a battle and something negative will only rob you of your happiness and become more limiting than first thought. So perhaps it would be more helpful to use what these challenges give you. For me CP has allowed me to be open-minded, grasping hold of life in alternative ways.
The thing to remember about having any disability is that it is something you have, it is not who you are. You are much more than this. Whenever I find myself verging off track, fall into the trap of confusing these two things, I remind myself that I happen to have CP, just like I happen to have brown hair.
Just because others may see a wheelchair, or any other sort of aid, see jerky moments or are informed of a person's disability, it doesn't mean they know anything about the person themselves. If people get this confused, then the problem lies with them and how they have been educated. It does not have to change who you are.
Be a teacher for others and keep showing up being authentically you.