Nearly 50,000 women have not received information about their cervical cancer screening tests, including those waiting for results, after a system error.
Around 4,000 of the letters were results of tests, with between 150 and 200 of them being abnormal results, according to the BBC.
In response, the British Medical Association has written to the chief executive of NHS England expressing its "extreme concern" considering some of these 48,500 letters will be results women are waiting for.
In its letter to Simon Stevens, the BMA has urged NHS England to strip Capita - the organisation contracted to provide GP back office services - of the contract and take services back in-house. "This is an incredibly serious situation, and it is frankly appalling that patients may now be at risk because of this gross error on the part of Capita," said Dr Richard Vautrey, BMA GP committee chair.
"Some women will now be left extremely anxious because they have not received important correspondence, particularly letters about abnormal smear test results that need urgent follow up."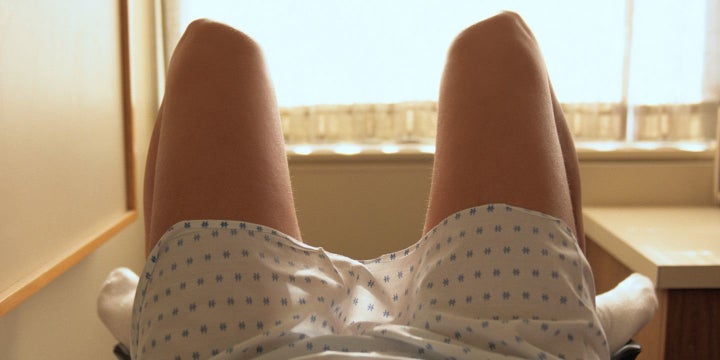 The BMA is now informing its GP members, alerting them to the situation and preparing practices for the concerns and queries that patients are going to have. NHS England has also assured the BMA that it has written to those affected and informed GP practices.
Dr Vautrey continued that many women are already reluctant to attend these appointments, and therefore reminder letters are "crucial" to provide encouragement and reinforce the importance of having the cervical smear tests done. He added: "Incidents like this, therefore, will hardly inspire confidence in the system and risk even fewer women getting checked."
He also said the outsourcing of of responsibilities – i.e. Capita running these services – has been "nothing short of shambolic" and has put patients' safety at risk. "As the body which commissioned Capita to take on this work, despite clear warning signs that it was not up to the job, NHS England must shoulder the blame for this dreadful situation; you cannot outsource responsibility," he said.
An NHS England spokesperson told HuffPost UK: "Capita has alerted NHS England to an administrative failure in its processing of cervical screening, which means some women have not received invitation, reminder and result letters when they should have.
"Every woman's case is being reviewed, but there is no current evidence that this incident has led to harm to the women involved, and our priority now is to ensure that anyone affected by this incident is contacted, and knows how to get checked if they are due a cervical screen."
HuffPost UK has contacted Capita for further comment.