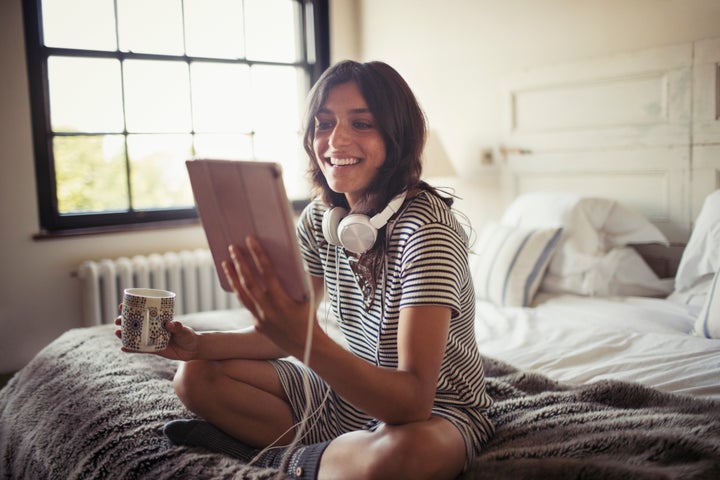 Women in England could soon be offered DIY smear tests that they can do from the comfort of their own homes.
The aim is to increase uptake of cervical cancer screenings, which have continued to decrease among women year on year. But how would an at-home test work exactly?
Australia has already adopted DIY smear tests, more formally known as self-sampling. Women are able to take their own cell sample in the privacy of their home or at a GP and send it off to be tested – meaning no uncomfortable speculum examination is required.
Women use a swab to collect a fluid sample from their cervix (the narrow passage forming the lower end of the uterus), which is then sent to a laboratory to be tested for high risk strains of HPV.
It takes only a matter of seconds to collect a sample of cells. As no training is required, the self-sampler eliminates the need to book a doctor's appointment or attend a surgery.
A study in the BMJ found offering self-sampling kits was generally more effective in reaching under-screened women than sending invitations to attend a smear test.
More recently, Queen Mary University of London asked 600 women to provide self-collected samples for screening and found it proved popular – suggesting it's likely to improve participation in cervical cancer screening programmes.
The S5 test, trialled by the university, involves taking either urine or cervical swab samples at home. It looks out for four HPV types most strongly associated with cancer – HPV16, HPV18, HPV31 and HPV33 – and produces a score that indicates the level of cancer risk. The higher the score, the higher the risk of cancer.
Lead researcher Dr Belinda Nedjai said: "We expect the self-sampling test to improve acceptance rates for cervical cancer screening, as well as reducing costs to health services and improving the performance of screening programmes."
We're still some way from being able to access the at-home tests for free – Dr Nedjai predicted the at-home tests could be available on the NHS in five years. In the meantime, Cancer Research UK says regular cervical screening through your GP is the best way to detect the signs of what may turn into cervical cancer.