This story is part of Black Ballad's takeover of HuffPost UK, a week-long series by Black women on parenting, family, and our post-Covid future.
In May 2020, when George Floyd's murder sparked a wave of anti-racism protests around the world, it felt as if I had been forcibly shaken from a dream. I had been living my life in denial; denial that racism in the UK was bad, denial about the racist events that had happened to myself and my loved ones, denial about my children growing up in a world where people didn't see them as human. This caused a lot of grief and anger – and I wasn't alone in feeling this way. I want the world to change for the better, but I know I'm merely one person, so I decided I was going to strive for positive change in any way I could.
Children are our future, therefore I believe nurseries and schools are key in tackling racism. I decided to email my children's nursery to enquire about their stance on racism and, more importantly, their commitment to the fight against it. It was a sensitive subject to approach. In the past, wanting to deviate from the "angry black woman" stereotype has made me bite my tongue when I should've spoken up, but I wasn't going to let that hold me back anymore – especially in my ambition to do my part to make this a better world for my children.
I needed to know the nursery was taking the necessary steps to deepen their own understanding of the issues, which would mean they could provide the ethnic minority children the support they needed.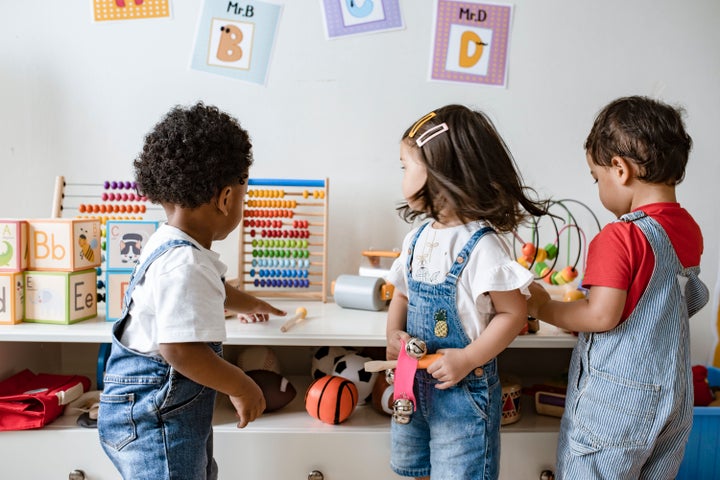 It was a lengthy email. I covered topics such as: are the white members of staff enlightened on the difference between blatant and covert racism? Are there resources within all the nurseries representing a diverse mix of cultures with books available by Black authors? Are films with Black characters shown, and are there Black dolls for the children to play with? Is age-appropriate Black history taught?
I've never had any concerns with my children's nursery before – in fact, it's a warm and pleasant environment, but that doesn't mean these questions shouldn't be asked. I offered assistance providing resources to them, should they need it, and signed off the email saying I was open to discuss further. I received a prompt response inviting me for a socially distanced face-to-face meeting with the centre director and my daughter's key worker the following week.
To say I was blown away at the meeting is an understatement. I left feeling reassured and cried when I told my husband about it later that evening.
"Past experiences resulted in me going in there expecting to fight my corner."
Past experiences resulted in me going in there expecting to fight my corner, so being met with understanding and seeing how proactive the establishment was on the issue took me pleasantly by surprise. All the resources I'd enquired about were present and we had an in-depth conversation about my concerns and the nursery's initiatives to promote equality. Staff receive training on these issues and actively promote history from different continents, especially focusing on countries the children have heritage from.
It felt amazing to see diverse dolls and books with characters that look like my children, to encourage them and others to love themselves and celebrate differences. It especially touched me because, growing up in a mostly white neighbourhood without these resources, only now do I realise the value they hold for children's self-esteem. I want my children to love every inch of themselves.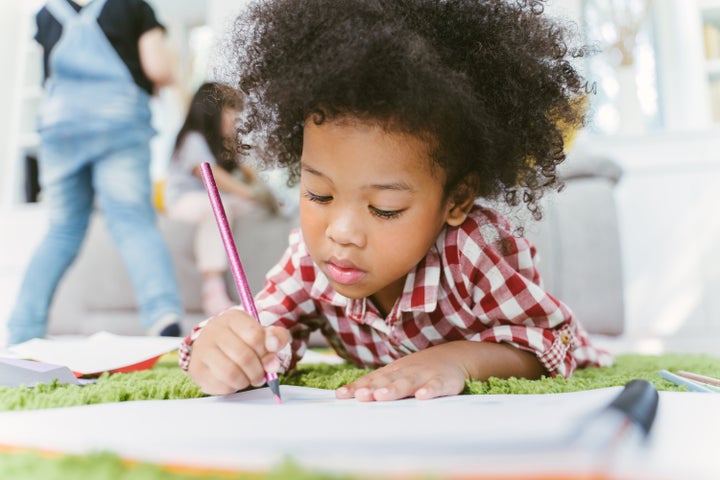 I made it clear with my daughter's nursery that I don't want to intrude on the innocence of children with issues such as racism, but the aim should be to promote equality and positive portrayals of different kinds of people. Children are born innocent, but pick up prejudices from home which, left unchallenged, can have terrible effects.
But just as small children can learn racism, they can unlearn it.
It's not enough to be not racist, the world needs to be anti-racist. It's essential childcare providers address the issue of race and that can only be achieved if everyone – myself included – can self-reflect and identify where they can do better.
This article was commissioned for HuffPost UK by Black Ballad, the lifestyle platform that tells stories of human experience through the eyes of Black British women and elevates their voices. If you would like to read more, become a Black Ballad member to get unlimited access to content, events and discounts, and to connect to its community of like-minded women.