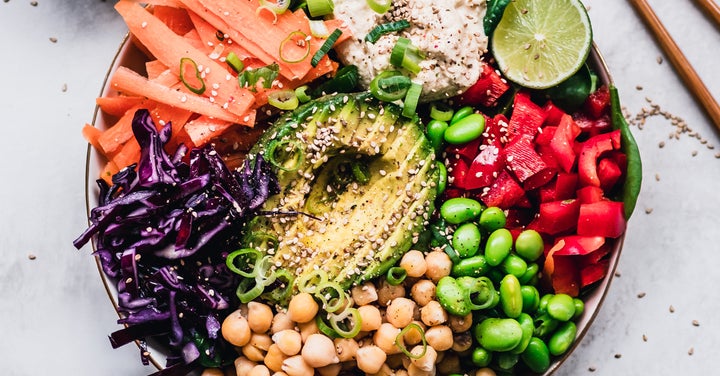 Switching to a plant-based diet could be one of the most crucial ways we can collectively tackle climate change, a United Nations report is expected to say.
By eating less meat, it could save millions of square miles of land from being degraded by farming, the report will state.
Cutting food waste and encouraging more sustainable farming are also listed as some of the key ways we can protect the planet.
The report is being finalised this week among scientists and government officials on the UN's Intergovernmental Panel on Climate Change (IPCC). The panel focuses on the role land can play in tackling global warming and the impact rising temperatures have on farmland and habitats.
It's scheduled to be one report in a series produced by the UN panel, to inform international discussions on climate change, including at a UN climate summit in New York next month.
The report is expected to warn that global warming will increase weather extremes and hit food security. Land also has a role in climate emissions, with the report warning that almost a quarter of the greenhouse gases put out by humans comes from land use.
But sustainable farming, more plant-based diets, replanting forests and protecting habitats can help curb global warming, it said.
The latest report comes after a study from the international body last year called for "unprecedented" action to slash carbon emissions to zero by 2050 and limit dangerous global warming.
"We need to see an urgent transformation in how we use land in the future.""
Ahead of the report's publication, Dr Stephen Cornelius, WWF's chief adviser on climate change and IPCC lead, said: "We need to see an urgent transformation in how we use land in the future.
"This includes the type of farming we do, our food system and diets, and the conservation of areas such as forests and other natural ecosystems.
"All of which can either help or hinder the reduction of greenhouse gas emissions. This new report should bring this home to us."