For the 11 million people with hearing loss in the UK, enjoying television to its fullest isn't an option.
But Channel 4 is about to change that by airing what they call "the most accessible ad break in history".
Each ad will be fully signed by deaf artist and actor David Ellington and an audio described version of the break will also be available on the 'Watch Live' section of All 4.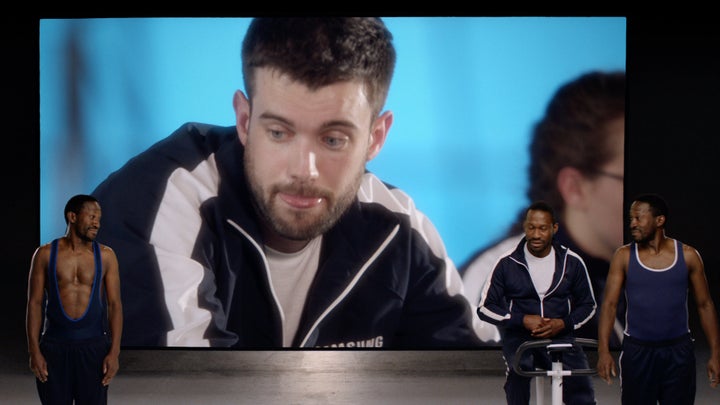 David Steadman, executive director for fundraising and marketing at Action On Hearing Loss, said the adverts are a sign to the deaf community that "deafness is being taken seriously".
"The more that people who are deaf or have hearing loss see representations of themselves on TV, the more they'll know that society is beginning to think about the needs of people like them," he told The Huffington Post UK.
The ads will feature during the commercial break for comedy series 'The Last Leg', which will be broadcast from Rio to mark the end of the 2016 Paralympics.
As well as signing through the ads, actor David Ellington will be completing elaborate costume changes while interacting directly with the main adverts.
Much like the recent Maltesers ad, the compilation aims to use humour to break down stigma around disability.
"I think it's a great idea," she said.
"It highlights awareness of deaf people and especially at prime time - not consigned to midnight hours."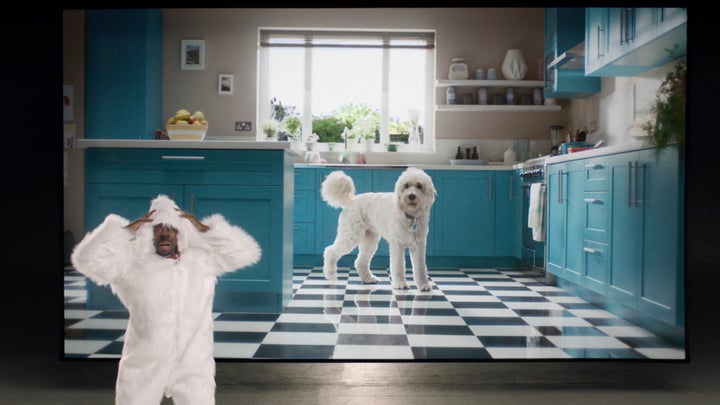 The brands taking part in the ad break are: Allianz Insurance, British Gas, Flash Cleaner, Maltesers, Nationwide, O2 and Samsung - each brand featured gave a donation to the partnered charities.
Considering the fact that one in six people in the UK suffer from some from of hearing loss, Steadman points out that brands could also benefit from following the format of the new adverts.
"Brands have been missing a trick in not creating adverts where there's a group of people who are simply not able to understand them," he said.
"Too often accessibility is just an afterthought and people think about it last and so it's a add on to what companies are doing.
"But if you look at accessibility creatively and you think about it early, what you get is something much more powerful and people remember it."
Steve Tyler, head of solutions, strategy and planning at Royal National Institute of Blind People, said: "RNIB welcomes the positive, inspirational messages accompanying the 2016 Paralympics and is delighted that Channel 4 has produced an entirely audio described advert break.
"Audio description enables blind and partially sighted viewers to access and enjoy TV programmes and we hope more broadcasters will take up the challenge of providing improved AD content for adverts and programme trails."
The break will be broadcast during this Friday's episode of The Last Leg live from Rio on Channel 4 at approximately 8:30pm.