Footballer Ched Evans, who faces a retrial over rape allegations in October, has been signed Chesterfield almost two years after being released from jail.
The League One team said it was 'delighted' by the signing, but could face a backlash after a similar attempt to sign Evans broke down in 2015.
Evans was jailed in 2012 for raping a 19-year-old, and served half of his five-year sentence before being released from prison in October 2014.
The 27-year-old had his conviction quashed by the Court of Appeal in April.
Fellow League One side Oldham Athletic tried to sign the ex-Manchester City, Norwich and Sheffield United striker in January 2015, before the club pulled out following threats to staff and pressure from sponsors.
An offer to use United's training facilities was retracted in November 2014 after more than 170,000 signed a petition against the move.
Olympic gold medalist Jessica Ennis-Hill also called for her name to be removed from a stand at Bramall Lane if the Blades resigned the former Wales striker.
Chesterfield's one-year deal, which MailOnline reported to be worth less than £2,000 a week, is a fraction of what he used to earn. He will begin pre-season training with the Derbyshire club on July 1.
Chesterfield has requested that Evans, who played his last professional game in 2012, be given space to concentrate on pre-season training.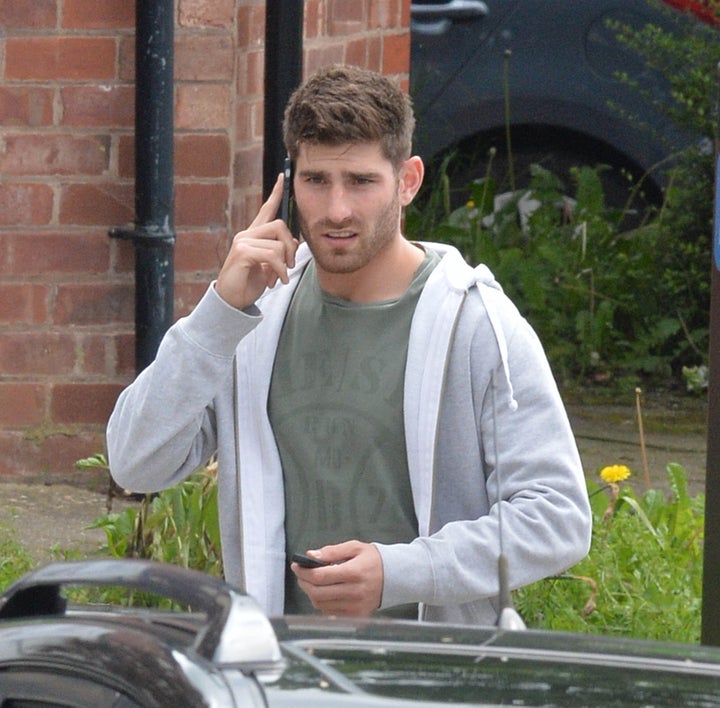 "[Manager] Danny Wilson knows Ched very well, having previously managed him at Sheffield United. Chris Morgan, our first-team coach, also speaks highly of him from their time together at Bramall Lane.
"Chesterfield Football Club have given a great deal of thought to this signing and following the court's decision, we are in no doubt that Ched Evans should be welcomed back into his profession as a professional footballer."
Evans added: "I am very excited and privileged to be resuming my career at Chesterfield and I hope to make a valuable contribution both on and off the pitch for the football club, the fans and the community."