A cheese Easter egg is not a new concept – but this year it's finally getting the air- and shelf-time it truly deserves.
The 100% cheddar cheese egg is made from 120g of pure Lancashire-farmed cheddar cheese, with a soft, creamy texture "perfect for spreading". It comes boxed with mini oatcakes and a sticky, sweet chutney.
For those who don't want to wait, the same egg is already being stocked on eBay for three times the price.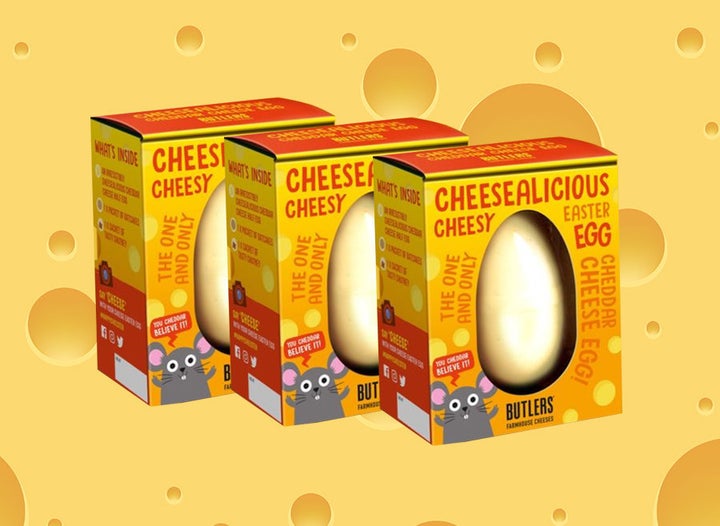 "Whilst cheddar is traditionally a harder cheese, our Cheester Egg is created with spreading the joy in mind, perfect for smearing over biscuits, ideal for anyone who prefers savoury over sweet," a spokesperson for Asda said of the cheese egg.
Last year, Asda stocked a blue cheese egg with the tag line: "a taste of the un'egg'spected", which sold out in all of its stores within a matter of days. This year you can get the exact same egg from Butlers Farmhouse Cheeses – it will be in stock from 28 March onwards and costs £5.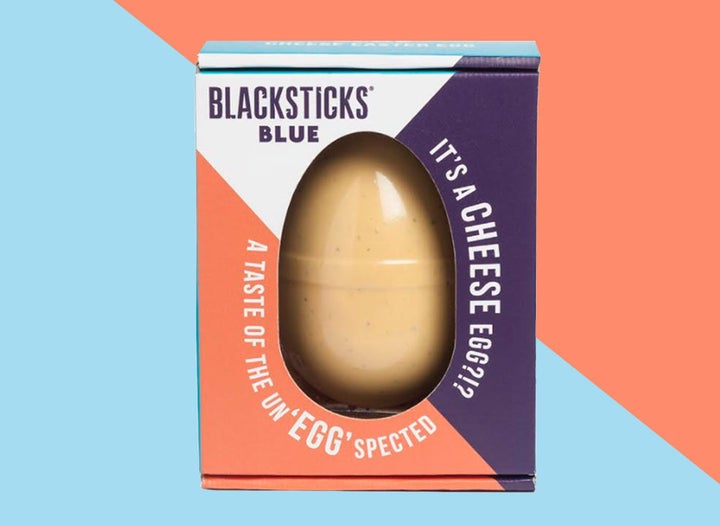 Asda said it was continuing the cheese theme after the success of last year's blue cheese egg and its cheese advent calendar in previous years.
"We knew there was certainly an appetite for an alternative to the yearly chocolate binge," a spokesperson told HuffPost UK, "and what better way to indulge those Easter cravings than with a creamy, spreadable, 100% Lancashire-farmed cheddar cheese egg?"
Elsewhere, you can get a 250g egg made from solid finest mature Somerset Cheddar from Wyke Farms. The 'Cheaster Egg' costs £14, including postage and packaging, and will be available online from 22 March.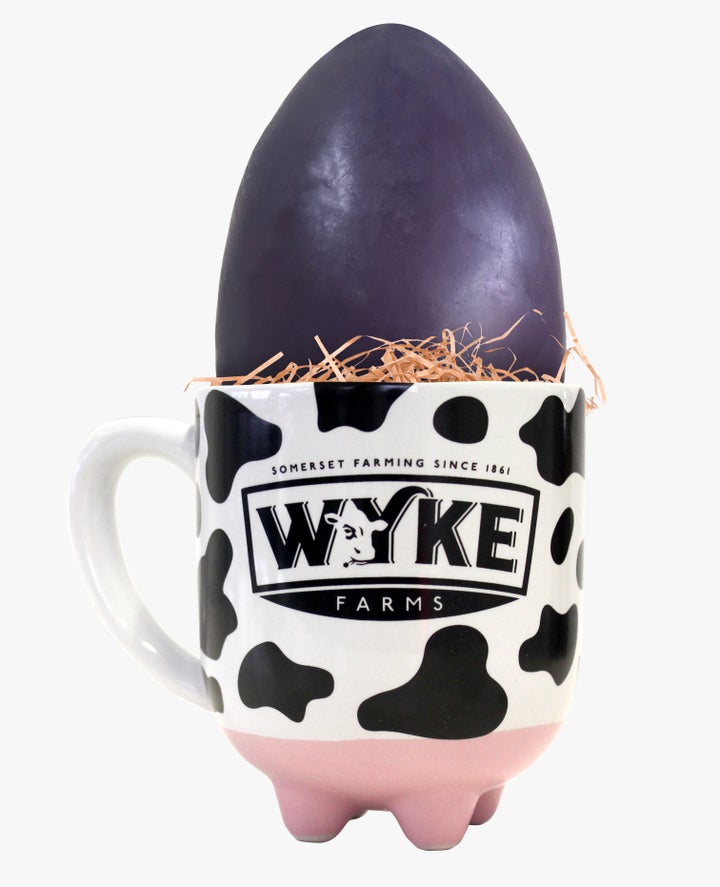 The original 'Cheester Egg' is the brainchild of food blogger Annem Hobson, who teamed up with Tottenham-based cheesemakers Wildes Cheese to make her dream a reality in 2015 – her egg is made using Napier cheese.
She told HuffPost UK: "They say imitation is flattery, and I'm flattered that other companies are now joining the party.
"It's important for me that our Cheester Egg remains solid, not spreadable and we've found the best way to achieve this is by hand-making each one as a decadent, artisan treat. The recipe we've used has a mature, rich flavour and slight crumble that melts in your mouth."
As of April this year, her limited edition Cheester Egg will be available to purchase online for £20 from cheesteregg.com.
We all work hard to earn our money – so it shouldn't feel like hard work to spend it well. At HuffPost Finds we'll help you find the best stuff that deserves your cash, from the ultimate lipstick to a durable iron to replace the one that broke (RIP). All our choices are completely independent but we may earn a small commission if you click a link and make a purchase.