"When the police burst into my house and shot my mum, she was on the floor and I heard her say: 'I can't breathe' – just like George Floyd – 'I can't feel my legs, I think I'm gonna die'."
Lee Lawrence was just 11 years old when he witnessed his 37-year-old mother Dorothy Groce, known as Cherry, get gunned down by a Metropolitan Police officer during a raid on their Brixton home in 1985.
Lee had been sleeping peacefully in Cherry's bed before the tragedy, which sparked the Brixton Uprising, or "riots", of 1985. He quickly became "hysterical" after seeing his wounded mother – a pain he has had to live with ever since.
"That freaked me out – I was hysterical at the time," Lee sighed. "Shouting, screaming after seeing the person who was my world, who brought me into this world, just being gunned down in front of me. It was horrible to witness, it was like a nightmare."
After recovering in hospital for two years, Cherry returned to her life paralysed from the waist down and an utterly changed woman.
"The shooting cut her life short; I always describe it as a long slow death, she started dying the day she was shot," 45-year-old Lee reflected.
"My mum lived for 26 [more] years but that was 26 years of suffering. She lost the use of her legs, was paralysed from the waist down, in constant pain; she had bed sores and countless operations, was always getting infections, in and out of hospital. It was a lot.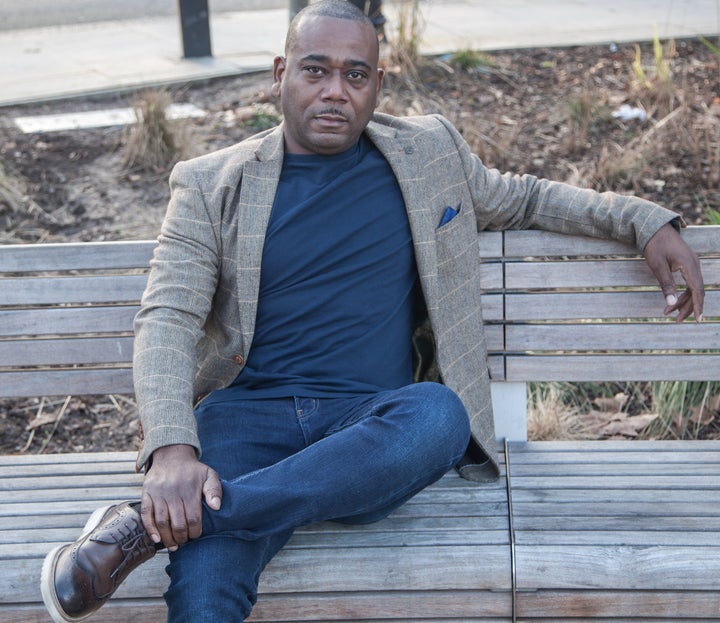 Cherry, a mother of six, died in 2011, at the age of 63, from kidney failure, which a pathologist directly linked to the gunshot injury.
In March 2014, the police eventually apologised for her wrongful shooting. In July of the same year, an inquest jury further concluded that eight separate police failures had contributed to Cherry's death.
As Black Lives Matter protests sweep across the UK in the wake of George Floyd's murder at the hands of US police, this has placed the lens firmly on worldwide incidents of police brutality.
So, since Cherry's shooting, how much has really changed? According to Lee, quite a bit and yet not enough.
For example, the Scarman Report which was commissioned to establish the cause of the Brixton Uprising – or "`riots" – of 1981 identified "complex political, social and economic factors" that created a "disposition towards violent protest". It also cited failures in police community liaison, confidence and trust in the police, police training, and in the representation of ethnic minorities in the police force – but it was ignored and the government neglected to act upon it.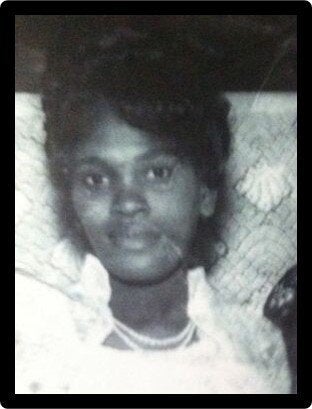 Lee continued: "Fast forward to 1985 with what happened to my mum and the riots, then many years later the McPherson report which found institutional racism in the Met Police. That was a big outcome, it made recommendations and yet again – nothing happened. It's dead in the water."
"We're not seeing the benefits of these reviews, how these recommendations have been rolled out; no tangible, measured outcomes. That says a lot.
"At the same time, I'm mindful about saying nothing's changed whatsoever because if we do that, we take something away from ourselves. We fought for certain changes – whether those changes are enough to stop police brutality is another thing but we still have to take strength from some of the things we have managed to achieve.
"There have been changes along the way. They're not perfect, the system is still broken but it is important that we take strength from some of those changes and enable it to give us momentum to keep moving forward."
There are noteworthy differences in how the struggle for race equality is amplified too, according to the 45-year-old who founded The Cherry Groce Foundation in his mother's honour.
"The difference is today we can capture what happens on video on our phones and that can be shared worldwide for people to see a first hand view of what's happening in terms of police brutality," he said.
"If there was a camera that day when the police kicked off the door, burst into my mum's room, shot her in front of me and my siblings, and that was able to go viral for people to see it happening in action, we probably would've had the same outrage around the world that we're seeing now."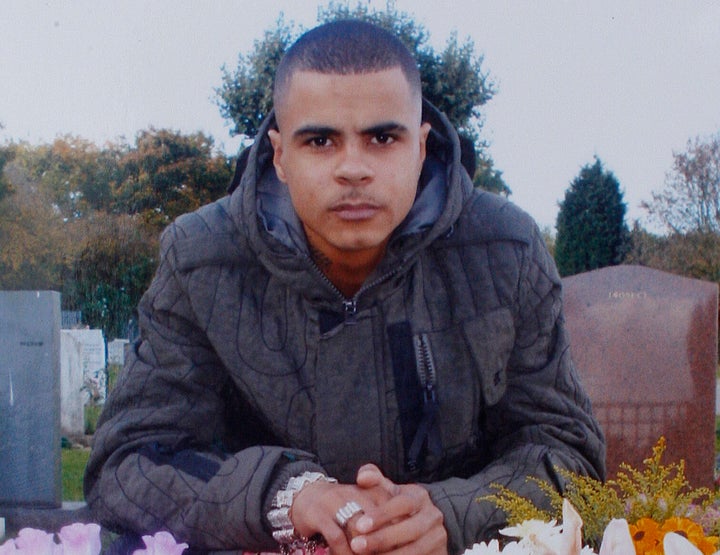 Prior to smartphones with inbuilt recording devices, the experience of witnessing violence from state officials was isolated to "certain communities", Lee added.
"Before, Black people were the only ones who understood that this happens; apart from us, no one else really paid attention to it and it seemed like we were crying wolf.
"Now we've got the attention of the whole world seeing it for what it is, where before the power – the police and the system – could actually use the media to tell a different story if they wanted to, to portray a different narrative."
With George Floyd's case, Lee said: "There's no way you can spin that – it is what it is". The same can be said of similar instances of US shooting deaths such as Breonna Taylor, Rayshard Brooks and Botham Jean.
Over the years, there have been many cases of police and state violence in the UK too.
These include cases such as that of 40-year-old Joy Gardner who died in 1993 after police and an immigration official raided her London home to detain and remove her and her five-year-old son for immediate deportation back to Jamaica.
She was shackled with manacles and a leather belt, gagged and had 13 feet of surgical adhesive tape wrapped around her head and face. She died a few days later due to cerebral hypoxia.

Mzee Mohammed-Daley, 18, died in Liverpool after being detained by eight shopping centre security staff and 18 police officers in July 2016. An inquest jury concluded that he died of cardiac respiratory arrest, ruling it death by "natural causes".
Mark Duggan's fatal shooting at the hands of the police sparked the London Riots of 2011.
"Anyone who says that police brutality isn't an issue in the UK needs to go and do their research," Lee said. "There's enough info out there to reflect the fact that this is a huge issue in the UK too. Somebody like me would take that as a bit of an insult as well because I have a lived experience where I've been on the receiving end of one of the most brutal cases of police brutality."
As the global discourse around race equality continues amid Black Lives Matter protests, there are varying degrees of optimism depending on who you're talking to. Lee has his own reservations.
"I hope that the Black Lives Matter protests lead to lasting change," he said. "My own experiences really inform how I see things today so in terms of change and differences, we'll have to wait and see. Until I start to see those changes and they're in place, and they are benefitting us as a people, then as far as I'm concerned it's all talk.
"However, I do commend the people for standing up, people who are protesting, making noise, trying to push policies in order to make things better for us because without that voice, you don't really get the attention of anybody, without that collective voice, so I don't think that's wasted energy, I think it's important.
"When you have that collective voice you see the power in terms of being able to put pressure on the system and force change."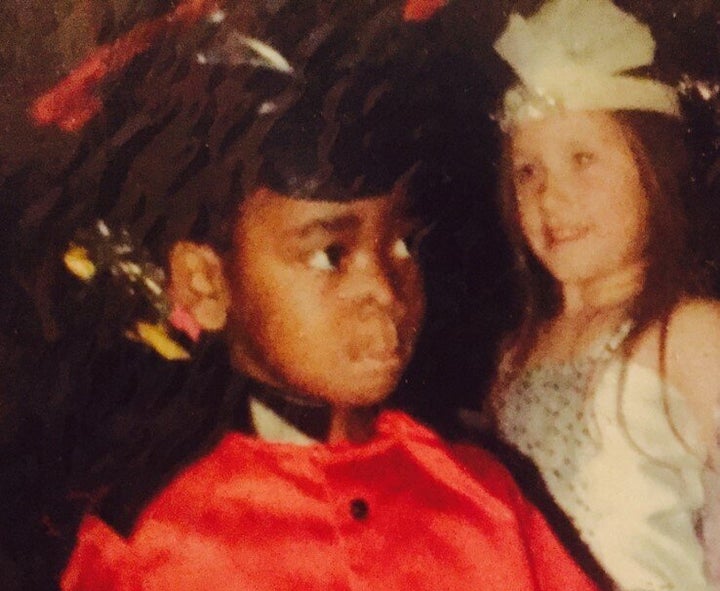 And the winds of change appear to be blustering as momentum around the Black Lives Matter movement ensues. As with any form of activism, campaigners are spurred on by the prospect of hope for justice; Cherry didn't have that.
When Douglas Lovelock, the officer who shot her, was acquitted at the Old Bailey in 1987 for malicious wounding, Lee saw it on TV at home. He turned to Cherry and asked how she felt.
His mother replied: "Lee, the police are a force and we can't beat the force."
"There was an acceptance that this is how it was, how Black people are treated and, unfortunately, there's not much we can do. I know that she had to do that in order to cope with the situation – but that's something in my heart that I never accepted," Lee said.
"So when the opportunity arose for me to stand up and fight for the acknowledgement of what happened to my mum, I did it with conviction because that's something that never sat well with me. I have never accepted it."
Yet there has been a price to pay in more ways than one – intergenerational trauma, a family that has long been marred by this horror inflicted upon them by those who were supposed to serve and protect.
After the incident, pre-teen Lee was back to school within two weeks and the Groce family did not receive any counselling or institutional support.
"The impact of witnessing what happened was trauma. I was traumatised – and we didn't get any therapy for that. That was the second week of me starting secondary school and I was back in class two weeks later and told to get on with it.
"No teacher, no adult, no social worker ever came to our rescue or asked a simple question of: 'How do you feel'. We've lived with that trauma for our entire lives. It had a profound impact on our lives, it shaped us; my childhood was robbed."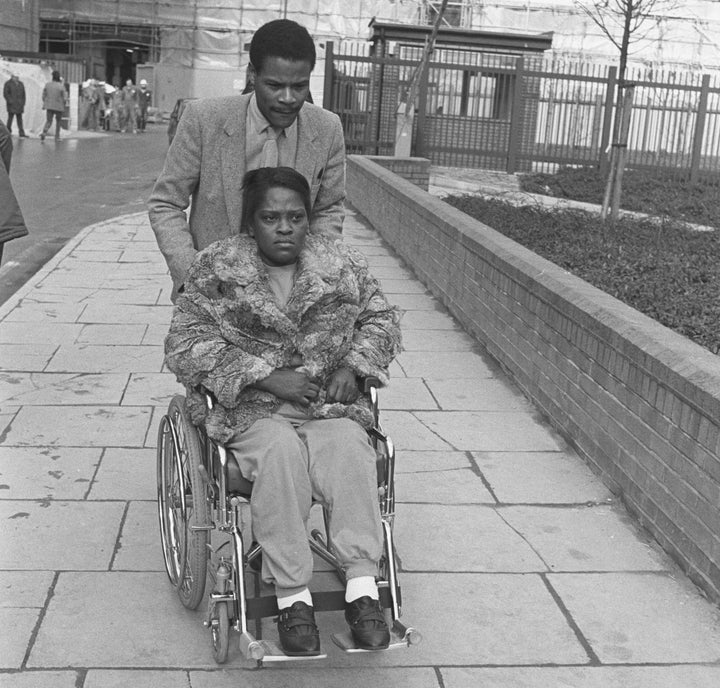 On the night of the shooting, officers had been looking for Lee's older brother Michael who didn't live with them but had a few scrapes with the law.
After three days of hiding, Michael learnt via the television news about the shooting of his mother and the riots. He then turned himself in to the police the following day, accompanied by solicitor Paul Boateng.
"I can't speak for my brother about how he feels," said Lee. "I can only imagine through things I picked up that there was a lot of guilt. So that wasn't good for him to feel that, for him to have to cary that burden when the people who were responsible were the police, regardless.
"My brother wasn't in the house, he didn't live with us, and I don't care what he did or didn't do: my mum shouldn't have been shot as a result of that. I know my mum never held him accountable and we never blamed him but I know that, at the same time, it was very hard for him to see my mum in that position."
On September 28, a memorial in honour of Cherry Groce will be erected in Brixton.
Designed by the world-renowned architect Sir David Adjaye, it will also be dedicated to a community that "was relentless in the pursuit of justice".
"We want the memorial to honour my mum and her legacy and what she stood for – but also to acknowledge the efforts and support of the community who came to our aid in that terrible injustice," Lee explained
"When we look at Brixton today it's vibrant, multicultural, developed and a lot of that is off the back of our struggles. The beneficiaries of that have not been us. So it's important that people are aware of the history of Brixton, what happened to my mum is a very key part of London's history – Britain's history. The memorial will solidify that."