Linkin Park singer Chester Bennington has died aged 41.
A representative for Bennington confirmed the news to HuffPost US on Thursday afternoon.
His bandmate Mike Shinoda also confirmed the news on Twitter.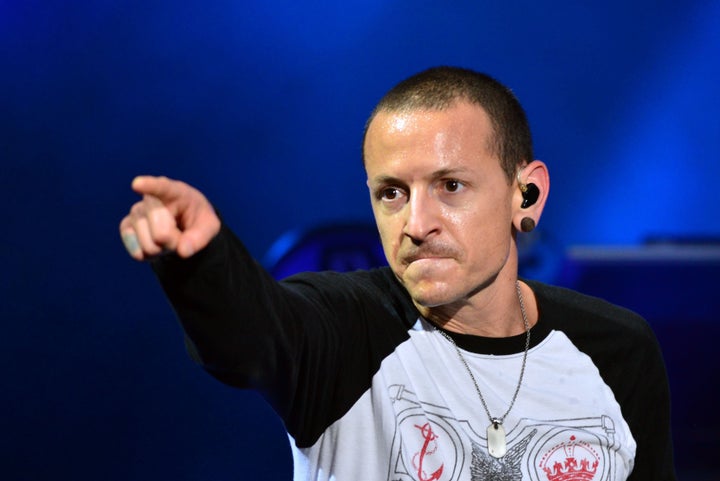 Police officials told TMZ that the singer died by suicide and was found in his home in Palos Verdes Estates in L.A. County on Thursday morning.
Bennington had struggled with drug use in the past, and, according to TMZ, had spoken about taking his own life after being a victim of child abuse.
The singer opened up about his experience with drugs in a 2016 interview with TeamRock.com, saying, at one point, he was "on 11 hits of acid a day."
Phoenix-born Bennington joined Linkin Park in 1999, providing powerful, screaming vocals that contrasted fellow bandmate Mike Shinoda's hip-hop-influenced sound.
In 2000, Linkin Park released their debut album, "Hybrid Theory," which gave us the hits "One Step Closer," "Crawling" and "In The End." The album went multi-platinum in several countries.
The band went on to release a string of successful follow-ups, including their sophomore album, "Meteroa" (2003), followed by "Minutes to Midnight" (2007).
Their most recent album, "One More Light," was released in May 2017. They were currently touring with the album, with performances scheduled into the fall.
Bennington was married to Talinda Bentley at the time of his death. He is survived by his six children ― son Jaime with Elka Brand (Bennington also adopted Brand's son Isaiah), son Draven Sebastian with his first wife, Samantha Marie Olit, and son Tyler Lee and twin daughters Lily and Lila with Bentley.