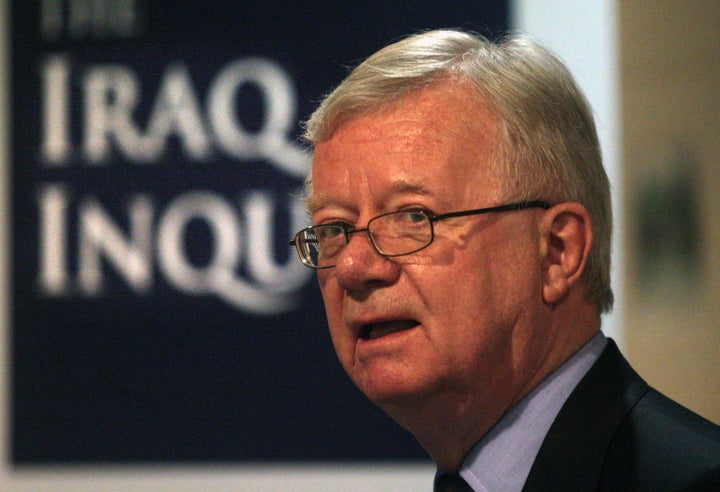 The long-awaited Chilcot report into the Iraq War will be published on July 6 – seven years after the inquiry began.
The Government announced today that the report – which runs to 2.6million words – will be made public after the EU referendum.
Sir John Chilcot has been severely criticised for the length of time taken to carry out his work, which involved gathering evidence from more than 150 witnesses and analysing 150,000 government documents.
In a letter to the Prime Minister, Sir John said: "As I'm sure you are aware, National Security Checking of the Inquiry's report has now been completed, without the need for any redactions to appear in the text.
"I am grateful for the speed with which it was accomplished."
On selecting July 6 for publication, he said: "This will allow suitable time for the Inquiry to prepare the 2.6 million word report for publication, including final proof reading, formatting, printing and the steps required for electronic publication."
The Iraq Inquiry was set up in June 2009 by former Prime Minister Gordon Brown to consider the UK's involvement in Iraq from the summer of 2001 to the end of July 2009, and what lessons could be learned from the action.
In a statement, the Government said the report and supporting documents will be published on the Inquiry's website alongside a guide on how to read the report.
"Arrangements are being made so that families of those who died as a result of the conflict in Iraq can have early access to the report on the day of publication," it added.
The Chilcot Report is expected to be critical of the way then-Prime Minister Tony Blair led the country into the 2003 invasion of Iraq.
Lib Dem leader Tim Farron welcomed the news of the publication date.
He said: "Families of our armed forces and the public as a whole have had to wait too long for this inquiry to conclude, and there can now be no further delays in publication.
"The Iraq war was illegal and the biggest foreign policy disaster made by a British Government since the Suez. I am proud that Charles Kennedy and our party stood against the invasion in the face of huge opposition.
"I hope that this report is clear in its conclusions, and we learn from the lessons of this foreign policy catastrophe."
Related