Mental health problems amongst children have hit "crisis point", new research suggests.
The National Education Union (NEU) surveyed more than 8,000 teachers, school leaders and support staff across the UK and found the number of young people with mental ill health has "increased significantly" since 2017.
When asked if they had noticed a change in the number of pupil mental health problems in the past two years, 83% said there had been an increase – and just 7% said they hadn't noticed any change.
One teacher said: "We are at a crisis point with mental health", and another in the survey commented: "SATs pressure and general expectations are taking their toll on more vulnerable pupils. We have 9-year-olds talking about suicide."
Another teacher said there had been three suicides in three years in her school alone.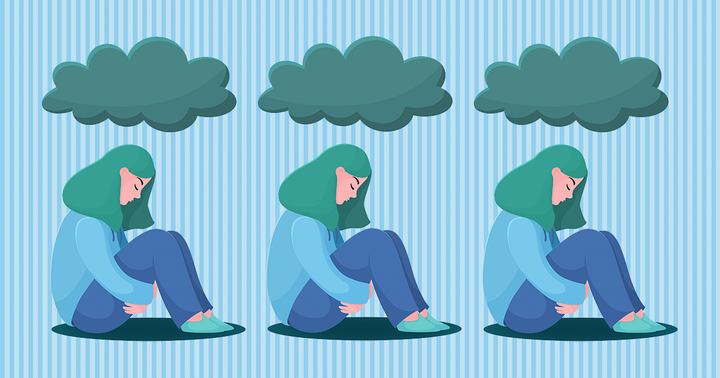 The NEU asked teachers whether they felt they had the right provisions for supporting pupils with mental health issues. While a majority of teachers (59%) reported they had learning support assistants, less than 50% reported a school counsellor.
Only 30% had external specialist support and less than 30% had a school nurse. The government suggest mental health first aiders, rather than mental health professionals – but only 12% of schools had these.
Because of this, the burden of support often falls on these teachers. "I spend most lunchtimes and 40% of my time nurturing children experiencing a range of mental health issues," one teacher said.
At the NEU conference in Liverpool on Tuesday, Labour leader Jeremy Corbyn vowed to scrap Sats and the "regime of extreme pressure testing" if Labour were to win power – for the sake of young children and their teachers. "I meet teachers of all ages and backgrounds who are totally overworked and overstressed. These are dedicated public servants. It's just wrong," he said.
Some teachers said they had lost their school counsellor due to a lack of funds – in fact, there was significant blame on funding cuts (57%) as to why children didn't have the support they needed. Other teachers blamed a reduction in teaching assistants (51%) and learning support assistants (40%).
Commenting on the survey results, Kevin Courtney, joint general secretary of the NEU, said the "alarming report" shows there's a growing crisis in our schools and society. "It is very clear that this government's policies on education and school funding are contributing to a terrible and destructive situation for young people and the education workforce," he said. "Schools can't solve this alone and government's underfunding of public services is damaging the next generation from an early age.
"Above all this is about pupils, and it is incumbent upon the education system to do all it can to support anyone with mental health problems."