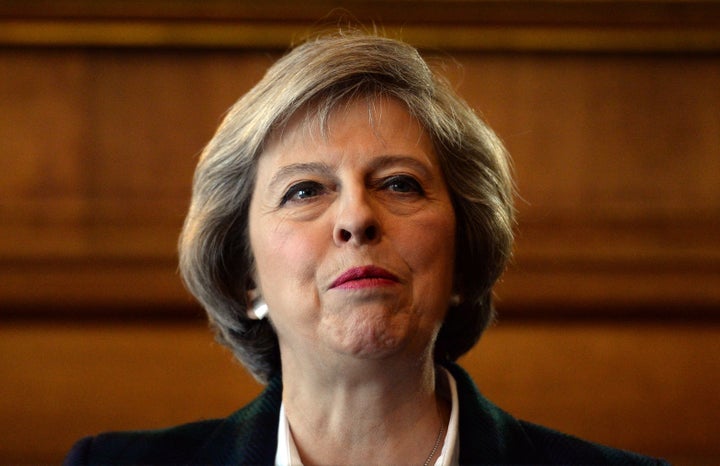 The Labour peer who led calls for Britain to take in 3,000 child refugees has warned Theresa May that he's not giving up his fight.
Lord Dubs, who was himself rescued from the Nazis by a similar relocation scheme during the Second World War, vowed to carry on despite Tory MPs voting down the proposals in the Commons.
Having witnessed the results of the vote from behind the Speakers chair, he told the Home Secretary: "You might be smiling, but I'm not giving up!"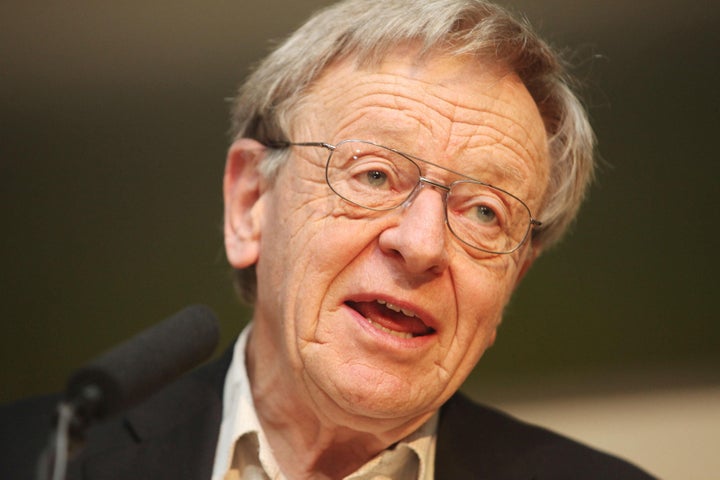 The peer, aged 83, has now drafted a new amendment to allow councils to take in unaccompanied child refugees from Europe and the House of Lords is expected to use its anti-Tory majority to defeat the Government again today.
Under what's known as Parliamentary 'ping-pong', the issue would then have to come back to the Commons next week.
Just five Tory MPs voted against their party line: Geoffrey Cox, Tania Mathias, Will Quince, Stephen Philips and David Warburton. Ten other Conservatives abstained, including Heidi Allen.
In an impassioned speech, Mr Philips said: "If I were separated from my children, if they were destitute in a foreign country cold, hungry and far away from home, what would I want for them?"
"Would I be content for them to be at risk of violence and exploitation, often sexual?"
Labour's shadow immigration minister Keir Starmer used the debate to slam claims from the Tories that Syrian refugee youngsters in Europe were in less need of protection than those in camps nearer home.
Home Office minister James Brokenshire had insisted that taking in the children from the EU would send the wrong signal to people traffickers and create a 'pull factor' to encourage more to risk their lives.
But he came under fire from all sides for suggesting that "some families see an advantage in sending children ahead, alone and in the hands of traffickers".
Mr Starmer said: "This 'pull factor' - that we must leave people to their fate lest others follow - or the idea that we categorise the vulnerability of children, are not points well made in a debate that is usually conducted in a framework of real principle."
Liberal Democrat leader Tim Farron slammed the Government for its refusal to listen but Lib Dem sources claimed that if all Labour MPs had turned up, the Government would have been defeated.
Just 203 Labour MPs voted for the amendment, out of 229 Labour MPs in total, meaning 26 weren't present. Labour hit back that all of its missing MPs were accounted for, and paired off with other absentees from other parties.
Seven out of 8 Lib Dem MPs voted to accept the refugee children, as did 51 out of 54 SNP MPs . The Democratic Unionist Party was split, with two of its MPs backing the Government. UKIP's Douglas Cardwell voted with the Tories, as did two Ulster Unionist Party MPs.
Save the Children was among the charities dismayed by the Government's defeat of the Dubs amendment, warning that the problem of unaccompanied minors across Europe was 'not going away, it's getting worse'.
Rabbi Harry Jacobi, Vice President of Liberal Judaism and himself another beneficiary of the World War Two 'Kindertransport' scheme that helped Alf Dubs get to the UK, urged peers to fight on.
Rabbi Jacobi, who is 90, told HuffPost UK: "I am so very saddened and upset by the votes in the House of Commons.
"This must have been what Parliament was like in 1938 after the Evian Conference, when refugees were refused admission.
"I hope that consciences will win the day."
Popular in the Community