Many children are starting school at a disadvantage because they lack the social skills and resiliance to match their peers, a new report has revealed.
In a third of primary schools more than half of new pupils are below the
expected level of school-readiness, according to the annual State of Education Report from The Key, an information and advice service for head teachers.
Fergal Roche, chief executive of The Key, stated that lack of social skills, delayed speech and lack of resilience were the issues most commonly cited in the survey of more than 2,000 school leaders and governors across the country, with many commenting that parents' use of smartphones was a contributing factor.
One school leader stated: "Four-year-olds know how to swipe a phone but haven't a clue about conversations."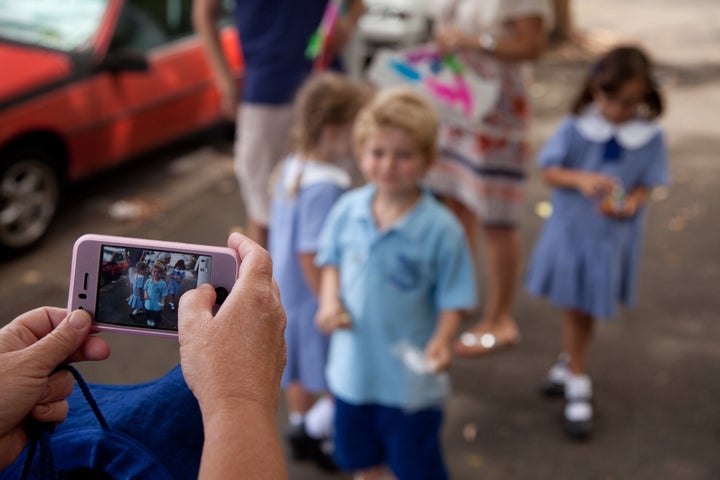 Andrew Teale, headteacher at St Paul's Church of England Primary School and a National Leader of Education, took part in the survey. He feels that schools could do more to help parents before their child's first day.
"More needs to be done to help parents understand what 'school ready' means and what they can practically do to help," he said.
"We live in a very different world from the one we grew up in, where screen time is increasingly replacing social interaction as a way of spending time.
"Resistance is futile on this one, so we have to find ways to use technology healthily to promote language development and interaction skills.
"We also need to help parents understand just how valuable and enhancing real-life interactions are. There is no substitute for story reading or playing a board game which requires discussion, but technology can still enhance these activities."
Anastasia Dewaal, chair of charity Family Lives told The Huffington Post UK that parents of children due to start school in September shouldn't be "nervous" about these findings.
"Constantly looking at our mobile phones has become part of our natural behaviour, and it is interesting to see that this is feeding into our roles as parents," she said.
"Many parents won't be able to spend as much time talking to their kids as they'd like due to difficult circumstances and work commitments, but for many parents who are actually present we are being distracted by our phones and this study has shown that is impacting on our children.
"It is a modern day peril and we really do need to ensure we've got our smartphone habits in check.
"However, there is no need for parents of children starting school in September to be nervous. They don't need to do anything special to get their kids 'school ready'.
"All that's needed is to be a bit more mindful about when we are picking up our phone, and ensuring we're chatting to our children as much as possible.
"They don't even need to be trying to have 'educational' conversations, simply chatting to their kids will be enough to help them improve their vocabulary and mean they're in a better position when they start school.
"The other thing you need to do is think about the school day - what skills will your child need to get through it without you there with them?
"Going to the toilet independently, being able to identify their lunchbox and knowing what the name labels on their clothing looks like, are the 'survival skills' they'll need."
Siobhan Freegard, founder of video parenting site Channel Mum told HuffPost UK that there are other contributing factors (aside from smartphones) which mean four- and five-year-olds may not be 'school ready':
"Assuming all children are automatically ready to start school aged four is wrong," she said. "Summer-born babies may have only just turned four and asking them to do a long stretch of almost seven hours away from home and be chatty the entire time is too much.
"Rather than assuming they're reliant on smartphones, they could simply be tired and not wanting to talk.
"However, with the rising cost of living and Government initiatives to push mums back to work very early, there is an issue with children starting nursery under one and missing out on vital family interaction time.
"Babies and toddlers need direct one-on-one care to develop interpersonal interaction and language skills, and they can't always get that in a mass childcare setting.
"Both tired working parents and those families struggling with parenting may well let children use devices instead of having the time to talk and play with them - but this is symptomatic of our society not placing children first on many levels."
Professor Peter Fonagy, chief executive of the Anna Freud Centre agreed that smartphones don't necessarily have to be a barrier to communication.
"To the extent that smart phones stand in the way of that natural process they are indeed a problem," he said.
"However, what is stopping parents from using smart phones to have a conversation with children about how school went, what they have learnt, and for children write about their reactions to new experiences?
"It may be perfectly possible to use smart phones to promote social relationships even though the tendency is for it to replace rather than enhance parent child interactions. In general we know that child to adult interaction is on the decline, particularly for older children. And yet, it is easy to see just how important adults are in promoting a child's learning and adaptation."
Children's mental health charity Place2Be offers support to children whowho have communication needs.
The charity's principal educational psychologist for the South, Julia Clements explained: "At Place2Be we know children can start school without the firm foundations to take best advantage of the social and education opportunities that school life brings. In the areas where we work, children often have an increased level of vulnerability.
"To address this need, we have teamed up with I CAN (the children's communication charity) to train our counsellors in how to work with children who have speech, language and communication needs.
"Our counsellors also work with children to help them develop the skills they need for friendships and healthy relationships."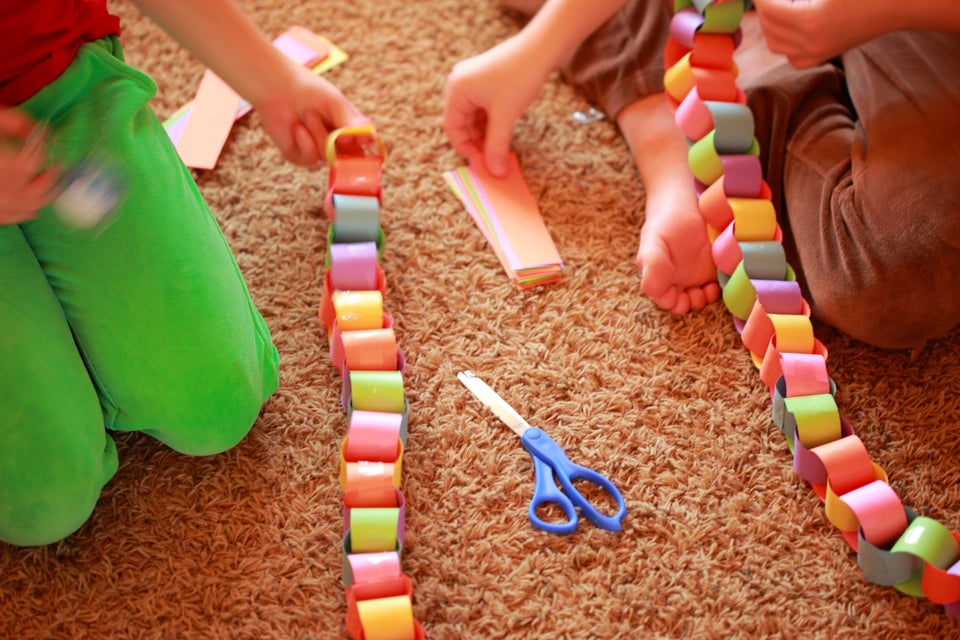 Boredom Banishing Ideas For Creative Kids