Labour MP Chris Bryant fought back tears in the House of Commons as he praised gay and bisexual MPs and others criminalised for their sexuality.
The former minister was visibly emotional as he paid tribute to several deceased Tory and Liberal MPs who had fought against Nazi fascism but were hounded over their private lives.
Bryant's speech came as he urged the Government to go further in pardoning all gay men, alive and dead, who were convicted of now abolished sexual offences.
The Government announced on Thursday plans to grant posthumous pardons to thousands of deceased gay and bisexual men convicted of crimes which are no longer on the statute books.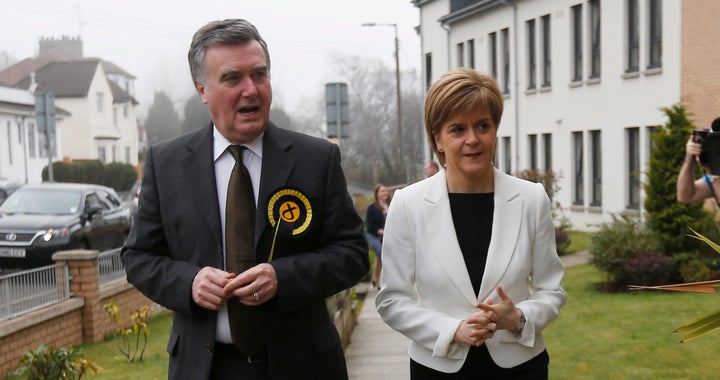 SNP MP John Nicolson tried on Friday to get MPs to progress a private member's bill to create an automatic pardon for those who were still living too.
But the bill ran out of Parliamentary time and shouts of "shame!" greeted minister Sam Gyimah as he effectively killed it off by talking it out.
In his speech, Bryant recounted a group of gay and bisexual Tory MPs who "faced down" Adolf Hitler, insisting they and others should receive "something that feels like an apology" rather than just a pardon.
He went on to explain how MPs Ronald Cartland, Robert Bernays, Victor Cazalet, Jack Macnamara and Anthony Muirhead were among those who campaigned against appeasement of Nazi Germany.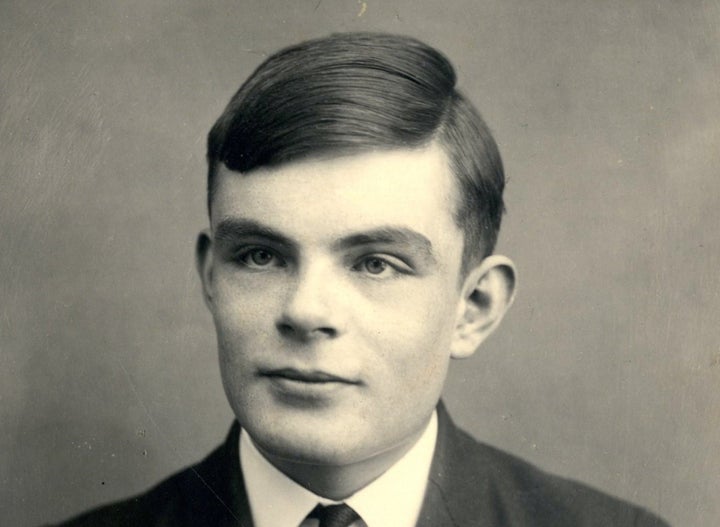 Bryant pointed out that some MPs had wanted Nicholson's legislative move to be named after Alan Turing, the British code breaker who killed himself after he was convicted of a relationship with another man.
"I don't want to call it the Turing Bill. I want to call it the Cartland, Macnamara, Muirhead..."
Bryant paused, close to tears, before continuing: "…Bernays, Cazalet Bill."
Referring to their courage in fighting the Nazis, he went on: "It is my very, very strong belief that if it hadn't been for those gay men and bisexual men, we would never have faced down Hitler and we wouldn't enjoy today the freedoms that we do."
At another point in his speech, Bryant choked back tears as he pointed out that the MPs were killed in the war and commemorated by shields inside the Commons chamber, alongside others who had died in the First and Second World War.
"I mention some of the names because they've got shields in the chamber..," he said.
"I just say that we as a country owe not just to those people, but to so many other men…something that feels like an apology, that really says 'I'm sorry we got this wrong, you were brave, courageous men. We got it wrong, you were right, we owe you a debt of gratitude'."
Bryant, who was applauded by SNP MPs after he finished his speech, explained how the group of Tory MPs had visited Germany in the 1930s and realised the true nature of the Nazi regime after visits to concentration camps.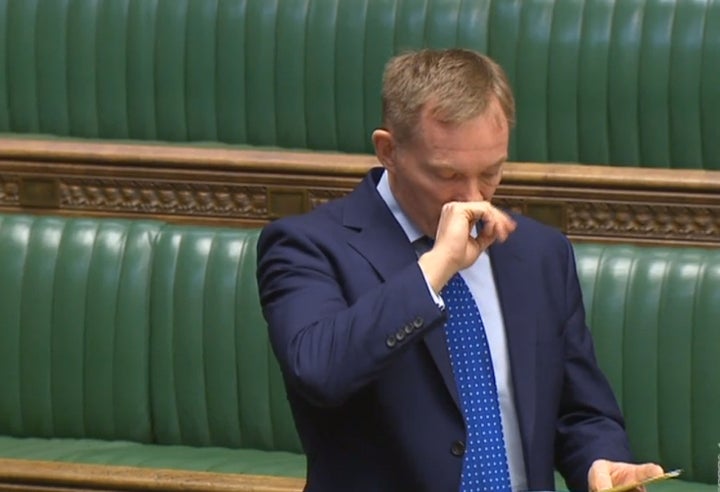 "They campaigned against Jew-baiting. Jack Macnamara made a speech in here about Jew-baiting and was spat at that evening when he went to the Carlton club—he never went back.
"Ronald Cartland, the younger brother of Barbara Cartland, was probably the most courageous in the Munich debates, saying that it was terrible that we should capitulate and appease Hitler.
"What did the then Government do? What did Neville Chamberlain's cronies do? They called these men the 'glamour boys'. They got newspapers to ring them up and ask why they were still not married and why they were bachelors.
"They had these men's telephones tapped and had them followed, and when these MPs made speeches, they threatened them with deselection—and yet they persisted."
Macnamara was killed when the Germans bombarded him and his troops in Italy. Ronald Cartland was killed on the route back to Dunkirk.
Muirhead committed suicide just after the war had started. "It is often said that he did so because he was not able to fight, but I suspect it was actually because the newspapers were pursing him about his private life," Bryant said.
Bernays, the Liberal MP for Bristol North, was killed in a plane crash over the Adriatic, again in military service. Victor Cazalet, the MP for Chippenham, died in an air crash.
The government's scheme will make living people apply for their own pardon while the dead will be pardoned automatically.
Nicolson said: "They will not apply for this. They will not open themselves up to the shame and humiliation."
During the Commons session, Tory MP Nigel Adams was applauded too as he said sorry for voting against gay marriage, admitting: "I got it wrong".
The Selby and Ainsty MP was one of 175 MPs who opposed same-sex marriage in 2013 when David Cameron defied his backbenchers to push it through.