Over the past few years, I have shared some of my festive time with the homeless, disadvantaged and lonely. Just a few hours on Christmas Day helping in the local community to distribute a warm meal and a little yuletide cheer to those either living on the breadline, in isolation, or on the streets.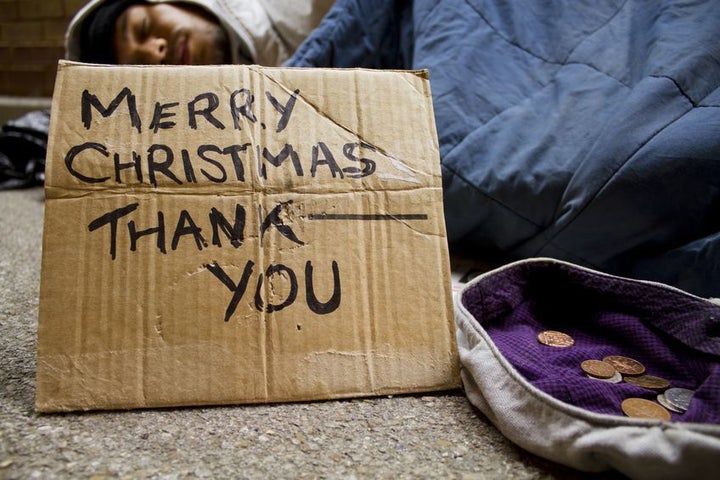 Ex-military, divorcees, bankruptcy, house repossession, unaffordable rent increases, redundancy, debt, mental health issues, addiction and abuse, just some of the many scenarios that can lead someone from the safety and comfort of their home, often into the most distressing situations. Many of the reasons for people sleeping rough in alleys and shop doorways, visiting food banks, or begging on a street corner to raise money for a cup of tea could relate to anyone of us, it is not confined to a chosen element of society.
More than 300,000 people in Britain are homeless today. In the most extensive review of its kind, Shelter the housing charity combined official rough-sleeping, temporary accommodation and social services figures. This showed the number of homeless people in Britain has increased by 13,000 in a year. However, as government records are not definitive the true figure of homelessness is likely to be even higher. Published by Shelter on the 8th November 2017
My first experience as a volunteer in 2014 was extremely moving. Standing behind a huge hot serving dish, full to the brim with sprouts, I looked down the queue as it started to form. All ages, both sexes, eagerly holding out their plates to be served a hearty meal, and it brought home to me just how fragile life can be. As I gave out my first portion of the highly-recognised Christmas vegetable, I started to think about how easily the roles could have been reversed, if family hadn't taken me in, when I was forced to give up my home a few years previous.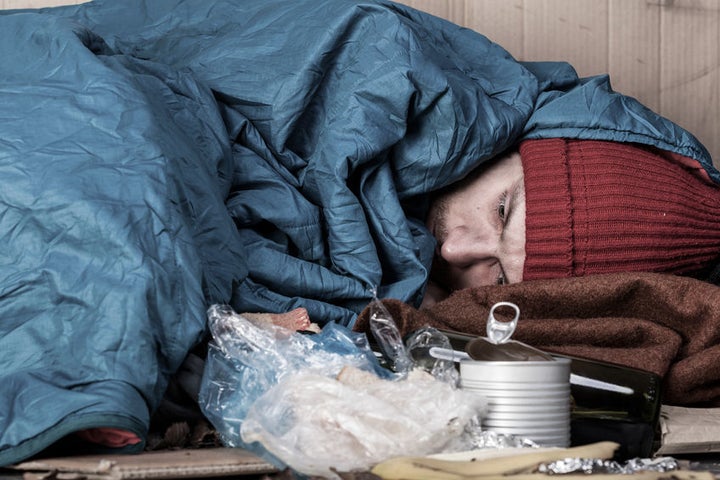 In 2008, I was forced to cut up my four credit cards, after finally entering into an IVA to consolidate and curtail my addiction to spending. A spending addiction triggered by mental health issues, which until 2010, I had battled with for over thirty years.
Shopping has always been a part of Christmas, the giving and receiving of presents is a wonderful concept, but consumerism seems to have abducted the essence of the holiday.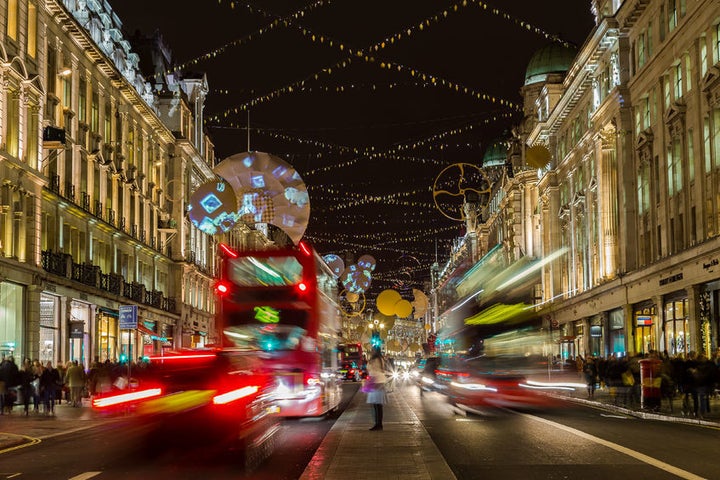 The barrage of adverts begin almost as soon as the summer holidays are over, encouraging some of the most expensive presents, such as designer handbags, classy jewellery and the latest in technology. Swish sofas to impress the visiting family on Boxing day, the most up to date televisions to watch the yuletide films, and even fully fitted designer kitchens to cook Christmas dinner. Material goods promoted as being the ideal solution to a perfect Christmas. Our obsession with high-street and internet spending is very scary, it seems to take precedence over all activities.
'Black Friday' sales, imported from America and supposedly signalling the beginning of the Christmas shopping season seems to have stretched into Black Friday weekend and even Black Friday week. No sooner will we have washed and dried our dishes from the Christmas Day meal, Boxing Day will launch the January sales, which if we haven't already spent more than enough, the corporate retail chains and their seductive advertising campaigns will urge us to max out our plastic once more.
There is nothing wrong with purchasing Christmas presents for our family and friends, or treating ourselves to a few luxury items, if the purse, or wallet allows, but most people have a monthly budget and the temptation to go beyond this using credit cards, is almost irresistible for some.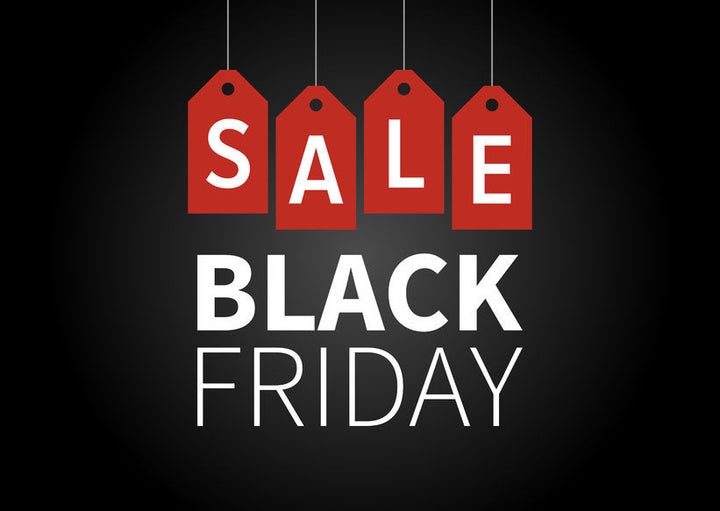 January can be a difficult month for numerous reasons, bad weather, New Year's resolutions are often very quickly broken, an expanding waistline after the Christmas indulgence, but personal debt supersedes all of these minor irritations and can seriously affect our life.
One in three working families in England could not afford to pay their rent or mortgage for more than a month if they lost their job, figures from Shelter reveal. With little or no personal savings to fall back on, the Shelter and YouGov study found that this means a staggering three million working families could be just one pay cheque away from losing their home. Even more shockingly, the research also revealed that a fifth of working parents face the nightmare prospect of being immediately unable to make their next rent or mortgage payment if they lost their job, and couldn't get another one straightaway.
Manageable debt can so easily spiral out of control. It becomes a vicious circle, which goes on and on and on. A small amount of debt equates to affordable monthly repayments and this is probably a perfectly acceptable situation to be in, if we are disciplined enough to maintain this level of credit. A little deeper in debt though, equates to less affordable repayments, and much deeper in debt equates to unaffordable repayments. Life can get extremely tricky, almost intolerable, if there are any slight changes in our expected income.
Christmas is a wonderful time. It is poignant in reminding us about the true essence of giving and sharing, but it doesn't always have to be about tangible, off the shelf stuff. Lives can be paralysed for weeks, possibly months after the festivities are over, because of unrepayable debt and, or illness triggered by high levels of stress. We are becoming a society incapacitated by materialism, under the misconception it makes everything perfect, but from my own past experiences, this is a costly delusion.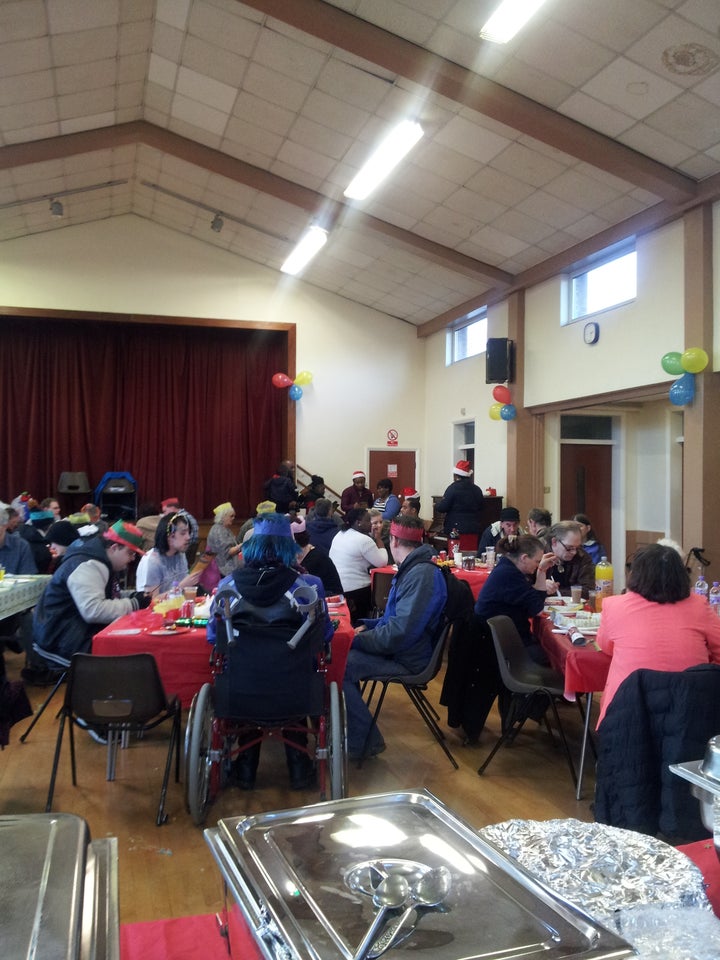 As individuals though, we could give Christmas an ethical transformation, by helping to inspire and encourage the many alternative ways to give and share. Let's ensure 2018's festive season is grabbed back from its abductors, using its true spirit to influence compassion and kindness.