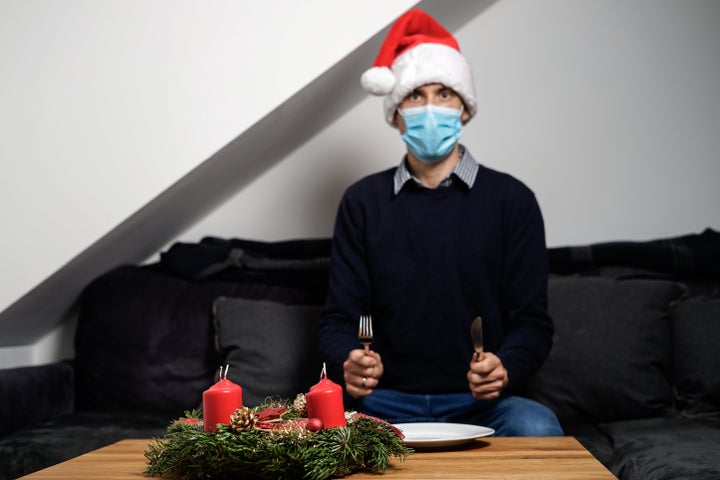 Squished up together on the couch wrapping presents while glued to soppy Christmas TV. Fussing in the kitchen prepping food. Passing the dice for another round of Cluedo. Getting ready for the big pub meet-up. Christmas Eve is the beginning of festivities for many people – in a normal year, anyway.
"I usually have a huge dinner with my parents, friends and extended family," says Somriddho Dasgupta, 20, a model, activist and actor based in London. "We get each other presents – there are Indian versions of traditional Christmas foods which is honestly amazing!"
My Christmas Eve will also be very different this year. Rather than being at home with my parents, both in their late 70s, I'll be with my housemate in my London flat. I've booked the day off work, and I'll be going for a long walk, perhaps down to the Thames, and hanging out with my housemate in the evening watching telly.
For some, Christmas Eve is a more poignant celebration than Christmas Day itself. Communities in mainland Europe often exchange presents on December 24, as well as having a large feast.
"In my family, Christmas Eve is almost a bigger deal than Christmas Day," my friend Maria Fei, 33, a New Yorker who now lives in South London, tells me. "The Italian (and now Italian American) tradition is to have a 'feast of the seven fishes' ― as Catholics aren't allowed to eat meat on Christmas Eve."
In normal times, Fei shares the food with her extended family. "Fish-based appetisers, a lobster bisque, swordfish, and lots of Martha Stuart's Christmas cookies and eggnog," she explains. "We usually have a massive fight about who will drive us back home, too ― and my poor sister is always chosen to do the onerous task (as she doesn't drink as much as the rest of us!)."
This year, Fei will still be having the fish feast with her fiancé – I'd planned to go, too, before tier 4 came in – but she feels "bittersweet" about recreating the spread in London. "On the one hand, I'm really excited to do this in my own way," she says. "On the other, I will really miss my family back at home, as this will be my first time ever not spending Christmas with them."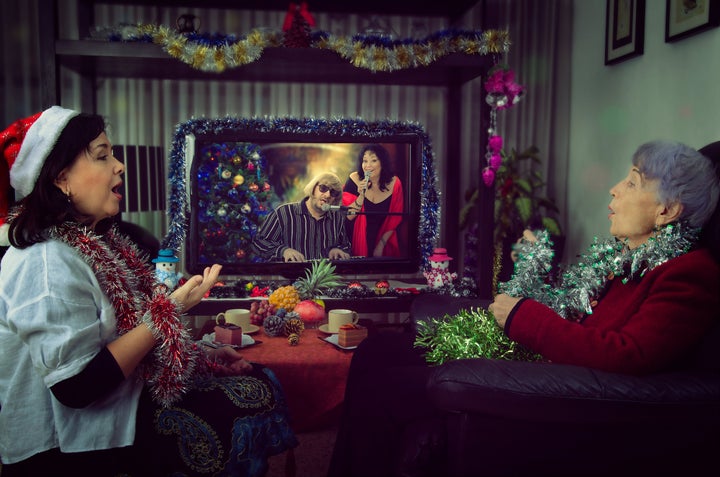 For Dasgupta, the day before Christmas will be focused around video calls with his loved ones. "It's upsetting, of course," he says. "Video calls can never replace being with someone in person – but that being said, since my parents are in the high risk group, I want them to be safe."
Alongside his more muted plans, Dasgupta is hoping to volunteer with the Opening Doors London charity to help older queer Bengali people who live alone during Christmas. "I figured that I – someone who has a community of friends and family around him – have felt a bit upset these last couple of weeks. So people who live alone must have felt worse," he says.
"Elderly people are often neglected and I'm just happy that I'll be able to help a couple of them feel loved and wanted."
Others are also making new traditions on Christmas Eve. Jennifer Skillen, a PhD student from Gloucestershire, is a full-time carer for her disabled son. Usually, her ex-husband stays the night on Christmas Eve so they can spend Christmas morning together with their son, but because he's in the vulnerable category, things have had to change.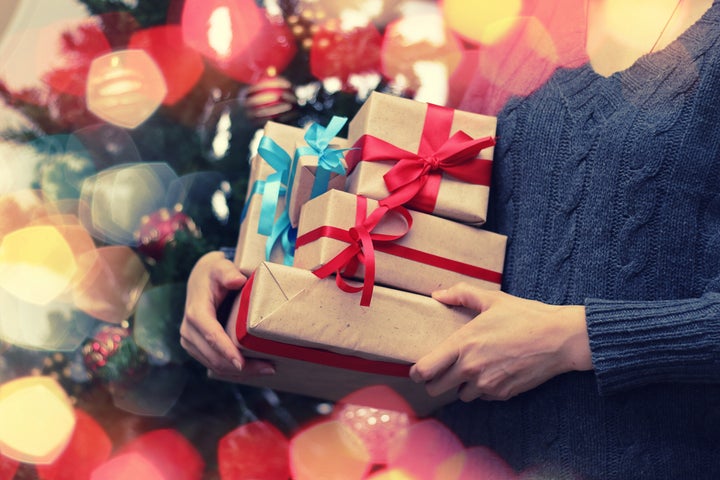 "Son and dad usually have a chat and finish decorating the house while I listen to the carol service and wrap the presents," says the 59-year-old. "Then we will have a nice dinner together with a bottle of something interesting, maybe cider or mead, then watch something together on TV and off to bed."
This year, the trio are recreating some Christmas magic on the doorstep. "My ex works in a job that couldn't be done at home, so our son decided he didn't want his dad to come to us," says Skillen. "So, my ex offered to drive down with the presents early on Christmas Eve, and we will meet on the patio with blankets and mulled cloudy apple juice and ginger biscuits."
Skillen says a paired-back Christmas Eve, and festive period in general, is a positive thing in some ways. "I won't have to spend so much time cooking, I won't have to choose, buy and wrap presents, and my son won't get so tired that it takes a couple of weeks to recover," she adds.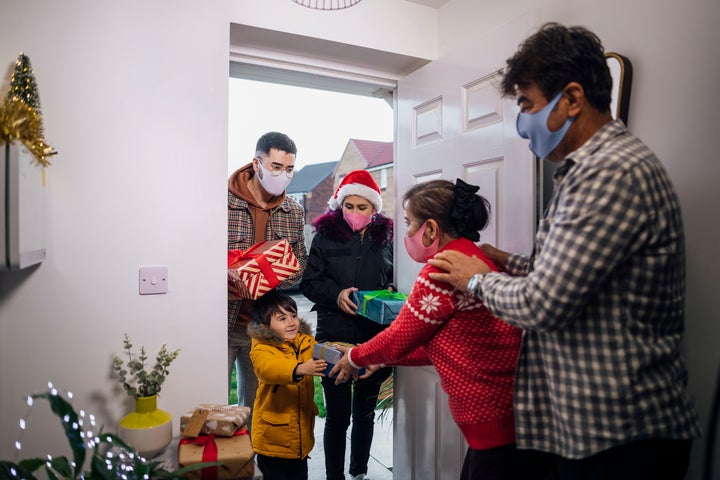 "We will still get to 'see' each other on the day, we're used to video calls now," adds Skillen. "And we'll have a new tradition of sitting outside with mulled drinks on Christmas Eve in blankets and coats with a patio Christmas tree."
Of course, for many of us, we'd rather our traditional Christmas Eves than the experimental ones we're trying out. But 2020 hasn't been about bemoaning lost privileges – more, appreciating the smaller things and learning to have empathy for others. If anything's a Christmas message, it's that.