Members of a Connecticut Christian congregation were taken aback last week when an enormous statue of Marilyn Monroe appeared steps from their doors, giving the historic church an unobstructed view of the leading lady's backside.
The 26-foot "Forever Marilyn" statue by artist Seward Johnson captures the Hollywood actress in an iconic scene from the movie "The Seven Year Itch" in which a gust from a subway grate sends her white skirt billowing up. The statue's back faces the First Congregational Church of Stamford.
The 30,000-pound sculpture is part of a summer arts series in downtown Stamford that showcases Johnson's work in public places. It was installed in a Latham Park, a city-owned green space, last Monday ― which is when the church's senior minister, the Rev. Todd Yonkman, first heard of it.
He told HuffPost that he has been on vacation, so he wasn't in church this Sunday to gauge members' reaction to their new neighbor. From what he has heard, the statue has received a mixed reaction from his parish, with some people upset, some amused and others unperturbed.
He said he understands the statue is a "piece of art" that is "designed to make the viewer uncomfortable."
"It makes me uncomfortable," Yonkman told HuffPost in an email. "The question for each one of us is, What will you do with your discomfort? I am choosing grace."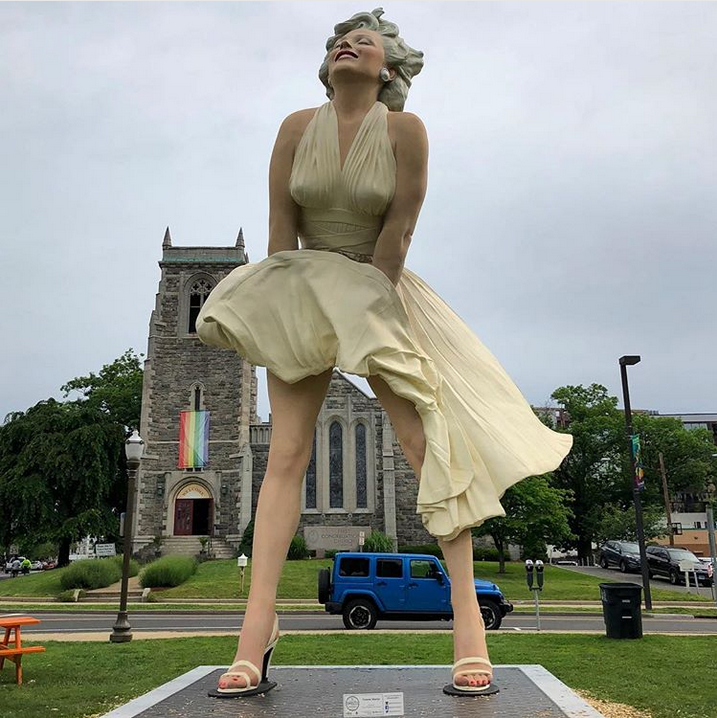 Church member Pam Riley told the Stamford Advocate that she thinks the statue's placement in front of the church is "disrespectful."
"Her skirt is up in the air and everyone's under there looking up her skirt," she said.
Another member, Jean Meyer, told the Advocate that the statue is a boon to their neighborhood.
"You're going to have different opinions on it, but you have to have a sense of humor," Meyer said.
The statue is expected to stay up through the summer, according to the Advocate. Thirty-five life-size sculptures of everyday people by Johnson have also been installed throughout Stamford.
"Forever Marilyn" has been exhibited in a number of other cities in the U.S. and Australia.
Yonkman said he and his congregation, which is part of the progressive mainline Protestant denomination the United Church of Christ, don't plan on taking any action about the placement of the statue. Instead, they want to use it as an opportunity to connect with their community.
The church has been planning to host a Pride event in Latham Park next Sunday to show solidarity with the LGBTQ community.
"Marilyn is a gay icon, so it turns out that this may be a fortuitous coincidence," Yonkman wrote.
Related
Before You Go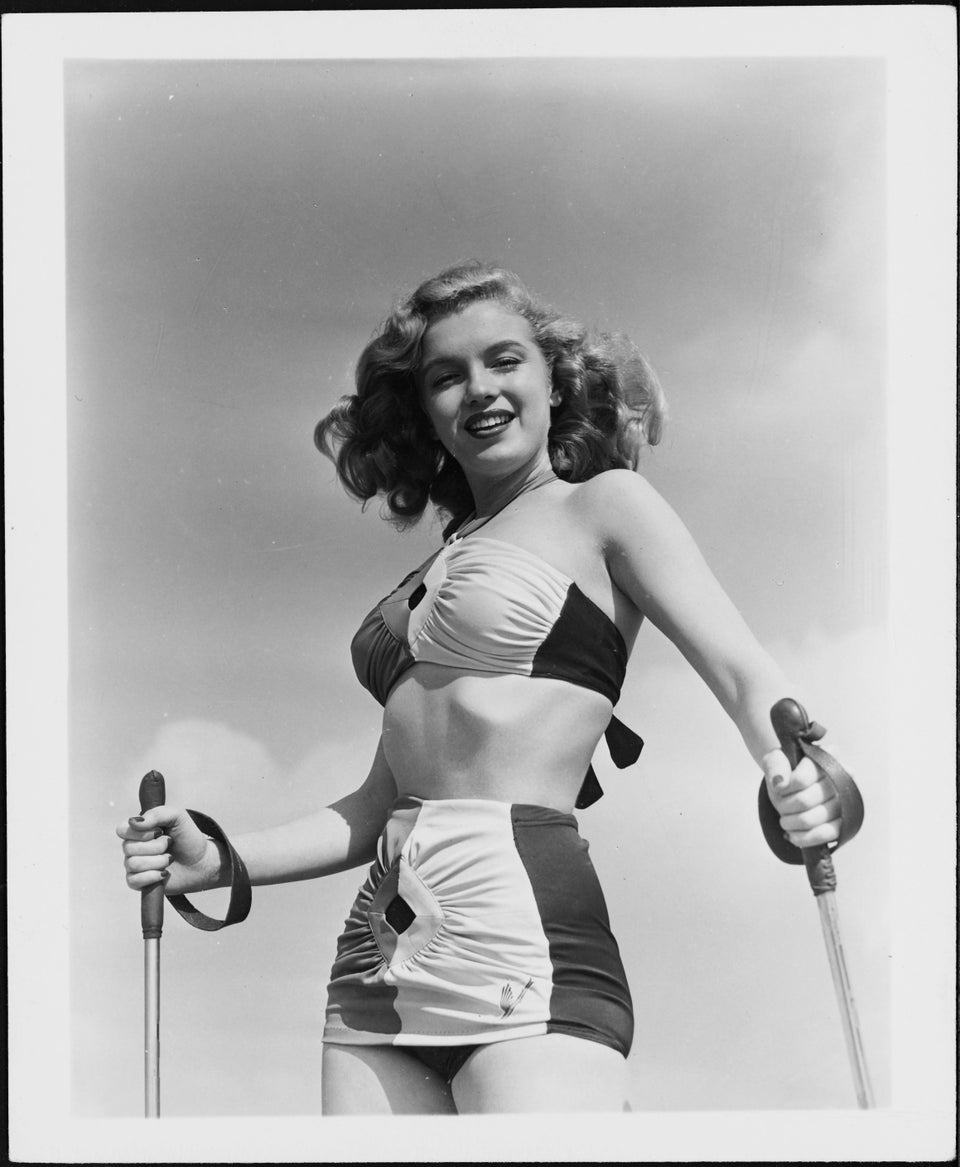 Marilyn Monroe Was More Than Her Movie Roles?