Hundreds of outraged students and graduates from City University, London have signed a petition to block a ban of the Daily Mail, The Sun and Daily Express on campus.
But with the university home to one of the most prestigious journalism schools in the UK, the decision has caused a major backlash and students have slammed it as a "fascist policy".
Following news of the SU vote, MA Broadcast Journalism student Sophia Smith Galer started a petition to block the tabloid ban, saying it "constitutes an affront to freedom of expression".
The petition continues: "Silencing socially diverse opinions on campus only serves to sanitise; having access to publications that may indeed regularly demonise sections of society and employ hate speech allows us to lambast and criticise their content.
"Huge swathes of the British public read these publications and to pretend they don't exist widens social divisions rather than attempts to fix them."
The online appeal has already been signed 226 times by students and alumni and has received support from Sunday Times columnist Camilla Long, who retweeted the petition.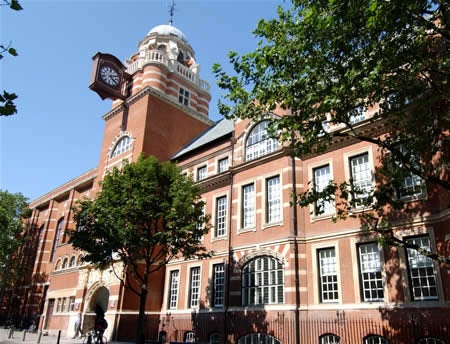 One signatory, Jonathan W, commented: "Freedom of speech is our most important right. It far outweighs a wish to not be offended or hear a view contrary to your own. Once it is gone, there is no freedom."
Another, Alexis S, added: "Saying that newspapers are fascist and then deciding the ban them is fascism in its own right. Debate and open dialogue is the correct way."
Others ridiculed the student union, pointing out that there are currently no outlets on the City University campus where these newspapers are sold.
Students at the university have also protested the ban by lining the journalism department with "banned" copies of the Daily Mail, The Sun and the Daily Express.
"People are taking copies and reading them when they normally wouldn't, so the ban has been counterintuitive," the undergraduate said.
Students have also undertaken the mannequin challenge to campaign against the ban, using the hashtag #CityAgainst Censorship.
City University lecturer George Brock, a former editor at The Times, said he was "struck" by how strongly students had reacted to the tabloid ban.
"We live in an open and plural society and that involves dealing with expressions of opinion that you are not going to like," he said.
"Shutting yourself off from what is going on is contrary to the idea of openness and democracy and come to that, journalism."
City University's student union have been contacted for comment in response to the petition.