Labour MPs who tried to oust Jeremy Corbyn now realise they "owe" their place in the Commons to him and the party members that joined to back his leadership, Claudia Webbe says.
As a member of Labour's powerful ruling National Executive Committee (NEC), Webbe has had a ringside seat to the internal battle for control of the party following Corbyn's election as leader.
In an interview with HuffPost UK, the Islington councillor says the MPs who underestimated Corbyn's electoral appeal did so because they forgot what "the real world is about".
"I accept theoretically we didn't win. But in a way we won an awareness. We won the opportunity for our manifesto to be heard," she says of the general election.
"If the timespan of the campaign was longer I think we would be in government now. It wasn't because Theresa May won why she is still prime minister. It wasn't because Jeremy lost. Jeremy, in a sense, didn't lose, the Labour party didn't lose. And the Conservatives didn't win."
The unexpectedly good election result for Labour, it was not decimated as many had predicted, has removed any chance of Corbyn being overthrown. And Webbe says now the "open resistance" has vanished, the "project" to re-shape the party along more left-wing lines can be pushed through. "We can't rest really."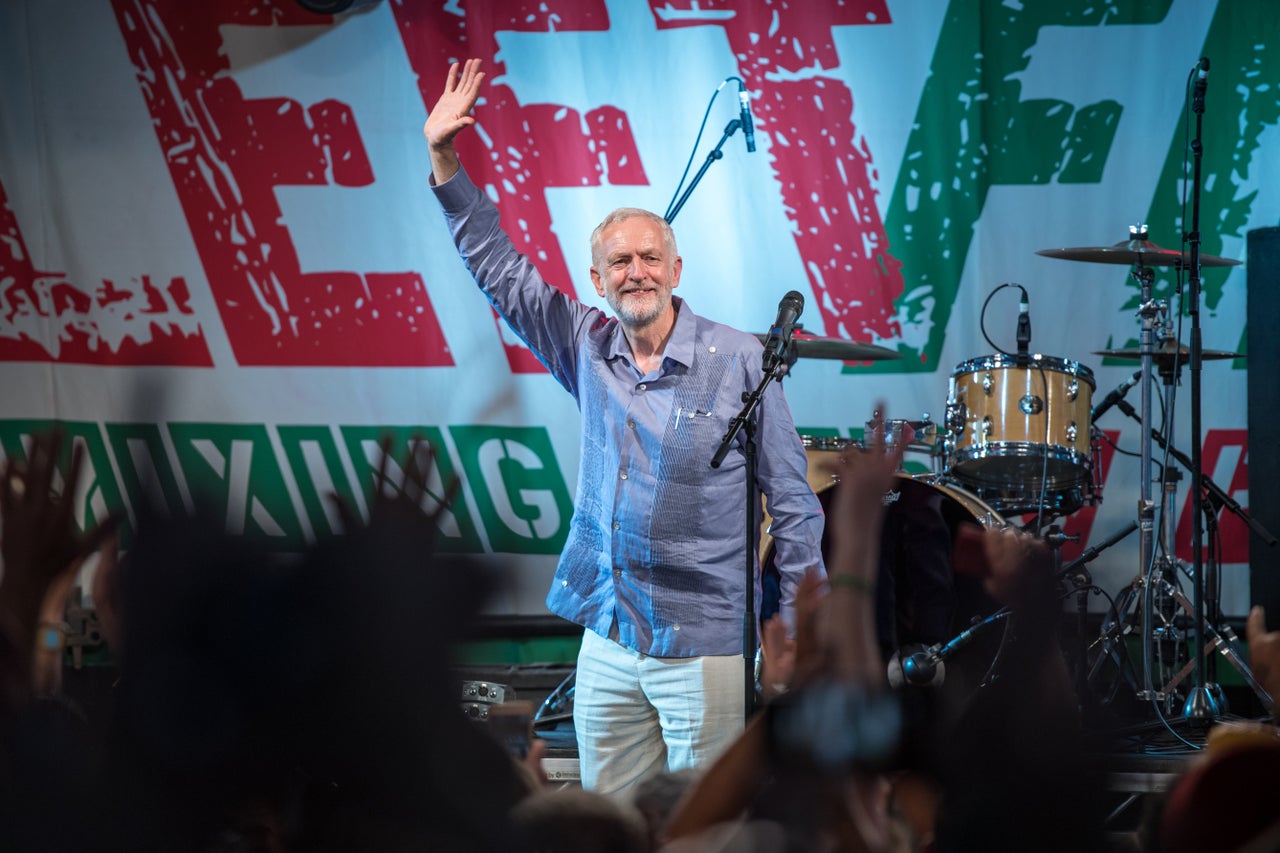 Webbe grew up as a working class girl in London, the child of immigrant parents from the Caribbean. "They took it in shifts to sleep, they lived in one room, a family of 13," she says of her father's upbringing in Saint Kitts and Nevis. "My mother had to, if they wanted milk on the table or water on the table before she went to school, go fetch water and milk the cow."
That Webbe was one of the original supporters of Corbyn's leadership bid should come as no surprise - she helped Ken Livingstone secure the London mayoralty in 2000 against the wishes of the party establishment.
Two years ago when Corbyn scraped onto the leadership ballot at the last minute, Webbe says he could not even count on the support of members in his own constituency - let alone the Parliamentary Labour Party. At the early rallies, Webbe was a constant presence geeing up the crowds with the passionate anti-austerity speeches.
"In the beginning it was only a small number of us and I have to say even in a place like Islington there was only a small number of us," she recalls. "In 2015 because we didn't have as many MPs ready to support Jeremy, he had to rely on people like me to stand on those platforms with him."
Webbe says she is baffled that others in the party or "mainstream media" did not accept that the mass rallies Corbyn held would translate into votes. "I don't understand why nobody could see this. When you saw young people clambering up to the windows, trying to peer in, trying to get in, trying to be part of this. Why didn't people see that change was coming?" she asks. "It was huge it was mega."
"Parliament is so all consuming MPs almost forgot what the real world is about and they had become so believing of their own hype," she says.
"What was sustaining them was their interaction with the mainstream media and their interactions with big businesses. There is a real world out there. It's not that they didn't know austerity was biting and hurting. But they didn't believe that you could win politics from the left.
"They kept talking about you can only win if you win big business, if you win the middle classes and upper classes over, if you win some of their support that's the only way you can win."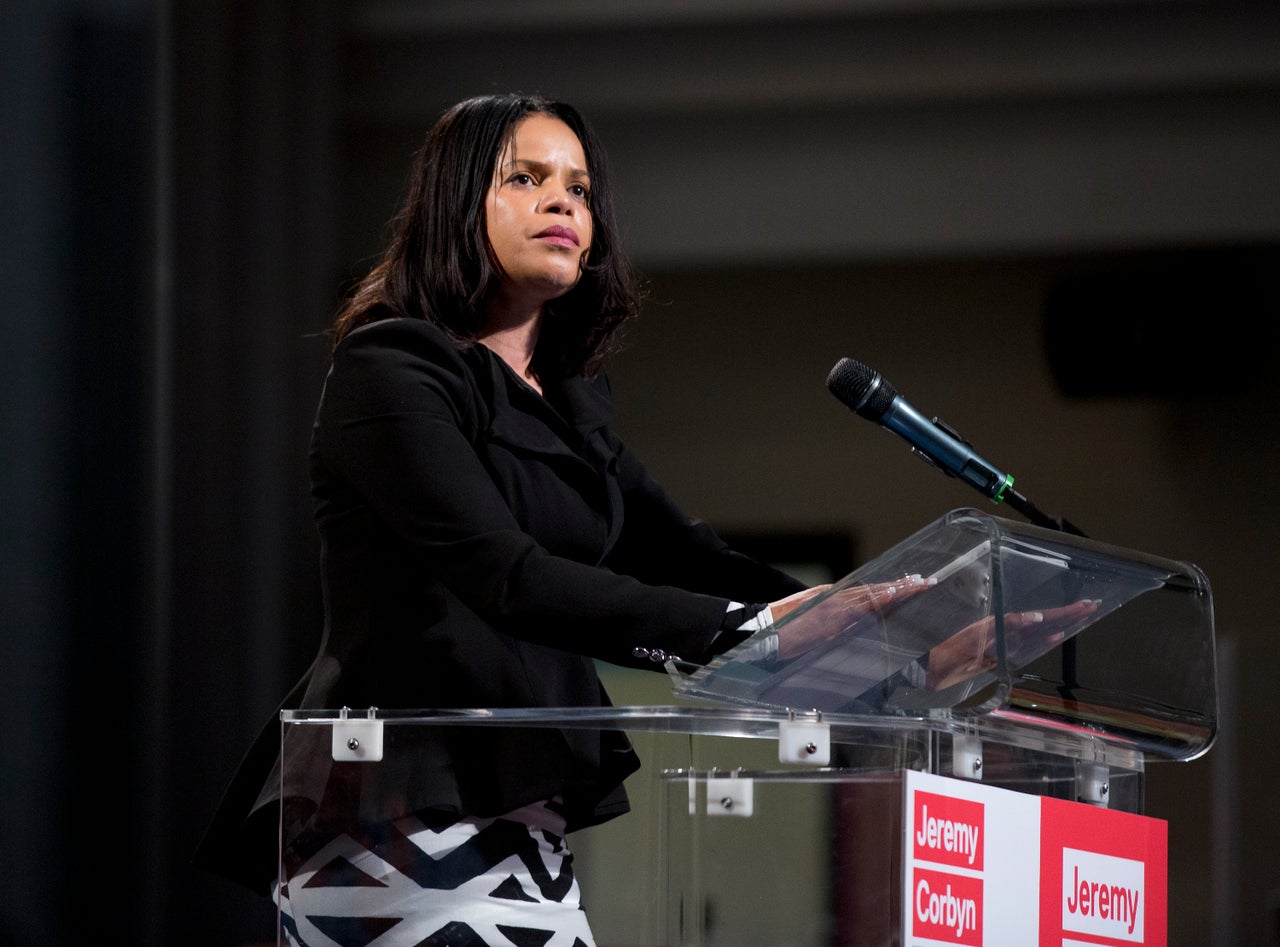 Webbe says the historical mistake Labour had made was to avoid knocking on the doors of people who had not voted in the last three elections. "It was wrong," she says. "You cant just write-off generations of people just because they chose not to vote previously.
"Thats the kind of politics that even our own Labour MPs had bought into. Jeremy and the new membership changed that.
"If you give people something to vote for you can engage those many people who are suffering, who are at the coal face of our communities, who are at the coal face of our neighbourhoods, who are struggling as families. If you give them something to vote for they will come out and vote.
"I think that is what was missing from that narrative and that's why I think our Labour politicians, MPs, were against Jeremy. Not against him the person, but against what he stood for because they didn't believe that it was ever possible to win from that kind of narrative."
"They didn't believe that you could win politics from the left"
John Woodcock, the MP for Barrow and Furness who was probably the most outspoken critic of Corbyn on the backbenches, spoke for many when he expressed lighthearted confusion at how he managed to keep his marginal seat. "I don't know," he told the BBC in the early hours of June 9 as results poured in. "I don't know what's going on in British politics."
Webbe says MPs who were "previously doubtful" about Corbyn "now believe" in the leadership.
"They now not only believe, but they know that they owe their new found confidence and their new position to that politics and to that manifesto that was born out of that politics," she says.
And Webbe says it is "common decency" for MPs to now "embrace" the hundreds of thousands of members of the party who joined since 2015.
"There is that sense of belief and a sense of appreciating the many new members that decided they were not going to give up on those people even though they were against Jeremy," she says.
"Our new members did not hold any malice at all. They went out and campaigned with energy and sprit, even in those seats where MPs had been so vehemently against Jeremy and had gone on TV and spoken against him.
"Those members who had that hope, that aspiration, believed in Jeremy. They didn't hold any malice. They went into those seats with a great vigour and energy as thought they were fighting for one of their own family.
"There can be no charge that we have all these new members did nothing but sat at home. Nobody can say that. The fact they were out there campaigning on the doorstep. The fact they went through all that energy and time. They put aside whatever they had planed. They put aside all of that and they went out on the doorstep and campaigned hard.
"They put that energy in because they could see that bigger picture, a Labour government with Jeremy as prime minister. They want that. They desired that and they know that it doesn't mater which MP is sitting in that seat. The goal is we are one family, we are a united family and it is Labour that must be in government."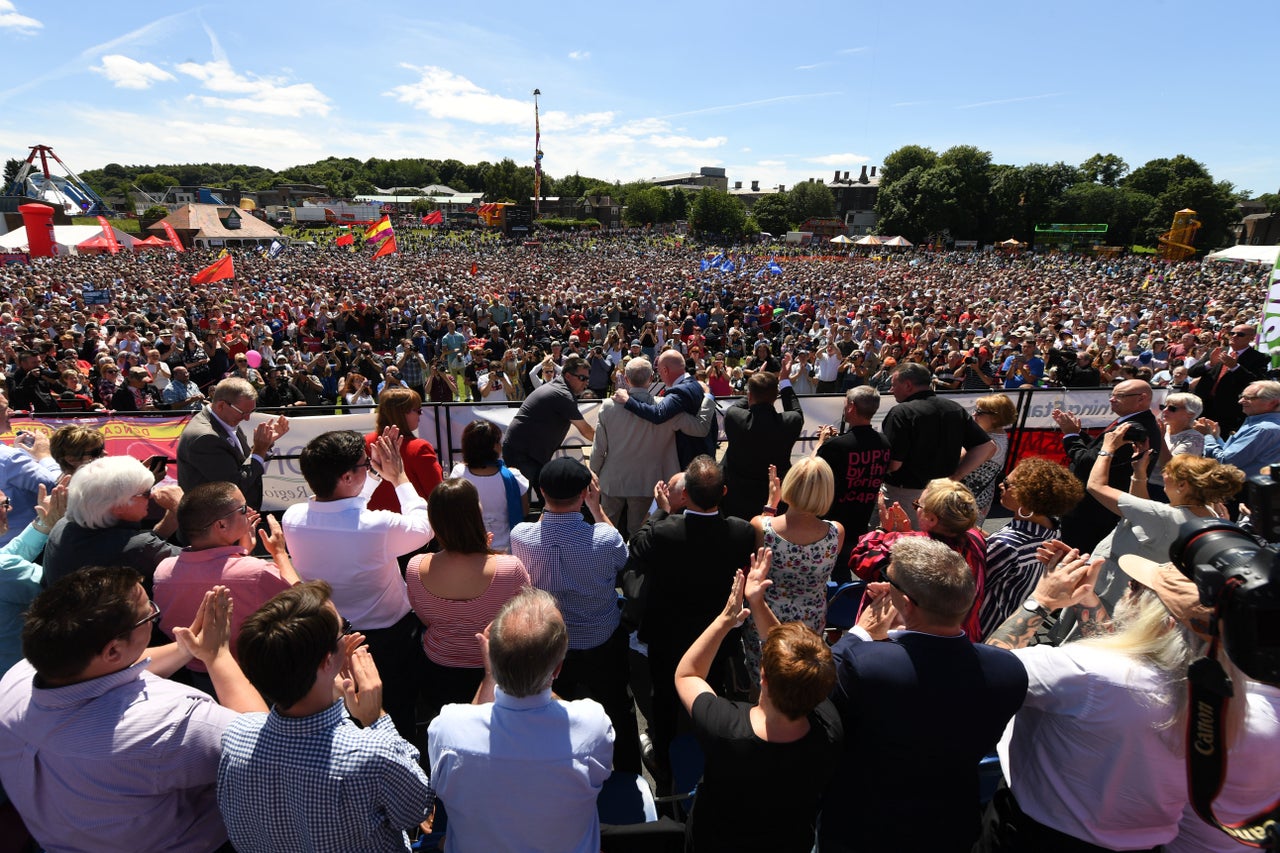 Labour may appear more united on the surface than before the election. But since the campaign the prospect of anti-Corbyn MPs being deselected by local parties has been been raised again - not least by the new party chairman Ian Lavery in another HuffPost UK interview who suggested the party might be "too broad a church".
Webbe agrees that local party members "have to have a say in local democracy and a say in how the party is run".
"No rules have changed. The membership has a right to decide at a vey local level who it wants to represent it," she says.
As a member of the NEC, Webbe was involved in the scramble to select candidates. "It was such a snap election we went in with broadly the MPs that we have," she says.
With a longer run-up, she says, things would be different. "It was such a snap election the process to become the candidate was less arduous. It was an application and it was a CV sifting. There were no hustings. There was no putting yourself before membership. There was being accountable for yourself. That is not proper democracy. That is not how we would like to run it."
"Where we go now is absolutely members have to have a say in who is their candidate. That means even for sitting MPs. There is something in the rules that allows the membership at that very local level to decide in the first instance do they want their existing MP to run again? That is before you open it up to anything else. Members have to decide that.
"Should they want to continue to stand the membership would judge their MP on what that MP has done for the constituency. And in most cases an MP has survived that. Very rarely there has been an MP that hasn't survived that. In most cases there would be no question that the MP will be returned."
Having secured his position at the top of the party, Corbyn's allies are not content with leaving the party structure as it is. "What has been important in that is ensuring that Jeremy has the support that he needs to drive through change," Webbe says. "That's why my own election to the NEC was important."
But of course despite the joy on the left at Corbyn's election result. Labour did not win. The Conservative Party is in power and May is still prime minister.
Webbe says this is why "the project does not end.
"We are not yet in government. Jeremy is not yet prime minister. Therefore we have to continue that project in terms of all aspects of the organisation of the party," she says.
"And even though there is an awakening amongst a wider group of people now and even though there isn't the open resistance to Jeremy now, we can't rest really. We have to continue the project and we have to be confident that we have the people in the party structures that are going to take forward and support Jeremy's agenda.
"Now that might upset a few people or upset people that think that is a bit controlling and we are not as open as a party. We are. But we have an agenda. We set out a manifesto. We elected a leader. We have to drive that agenda. We can't just say all of that doesn't matter. We have to have people in the party structures that believe in all of this."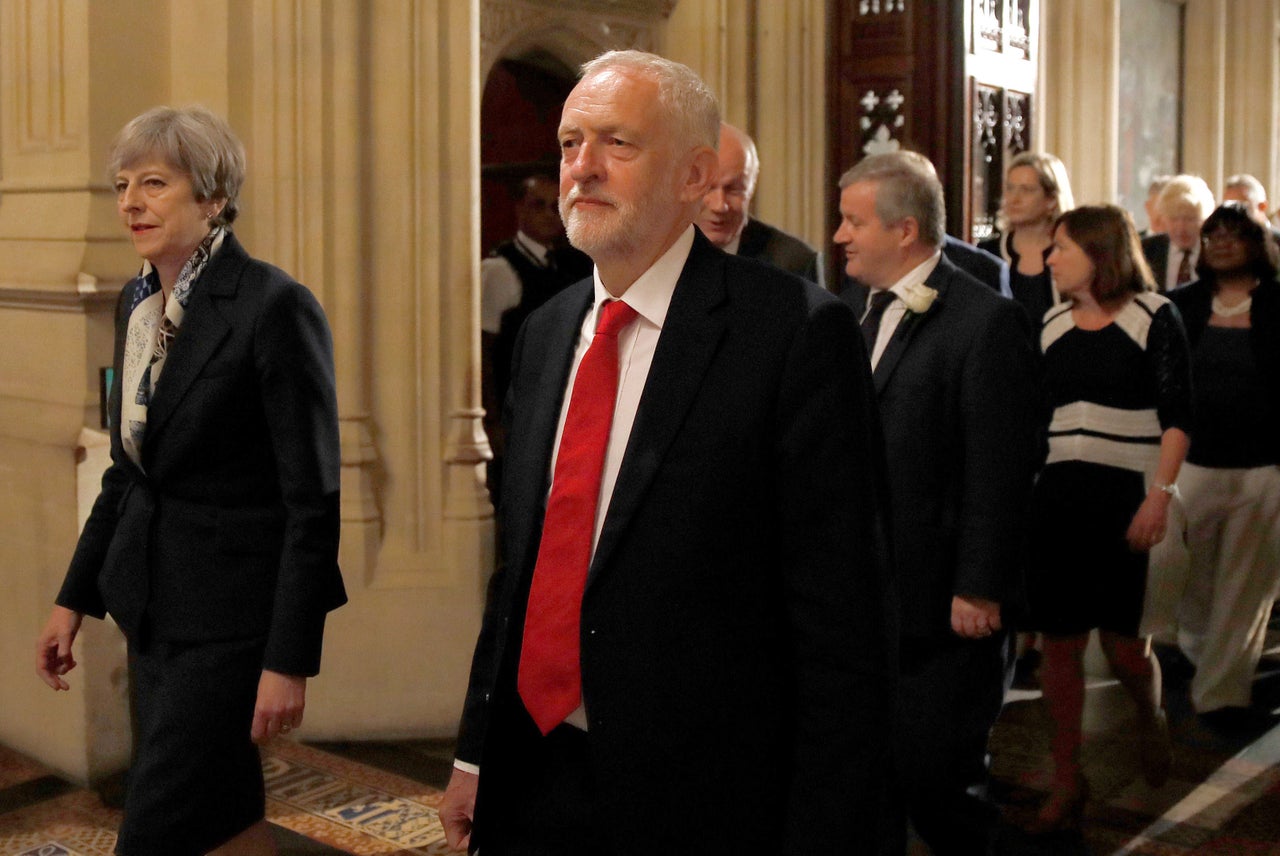 The NEC is finely balanced between those who support Corbyn and those who do not.
And one of the most important internal battles currently underway is the elections to the Conference Arrangements Committee (CAC) - the body that decides what is debated at the party's annual conference.
The fight for the two spaces is between Ashfield MP Gloria de Piero and Lord Cashman against Corbynista former union leader Billy Hayes and Tottenham Labour's Seema Chandwani.
Webbe says her memories of conferences past are of being marginalised. "During the Tony Blair years that narrative was one of you didn't speak out," she says.
"I saw times when you were actually lifted out of conference if you didn't agree. You could only have a voice at the fringes. If you wanted to have a voice on anti-austerity you could only hear it on the fringes you didn't hear it in the mainstream in conference. If you wanted to put your hand up and ask a question it was carefully controlled as to who was going to be allowed to have questions put.
She adds: "Voices like mine never got heard too often."
Webbe pins much of the blame for a lack of voices like hers in parliament on the Blair years. "I have always had aspirations to be an MP, its taken a long time," she says.
"There should be more people who look and sound like me in parliament. I went to a comprehensive school which was so bad it doesn't even exist now. They closed it down it was so bad. We need more people with that kind of background - not just career politicians.
"Tony Blair, winning three elections as a Labour party, whilst that was important for its time, it also meant that the kind of politics we are seeing now in terms of having more diversity in the party and more representation was also kept back slightly.
"So what you need is this opening so that you didn't have 20 years of nothing since the likes of Keith Vaz, [Bernie] Grant, [Diane] Abbott and Paul Boateng. There was 20 years of nothing before something happened.
"I am only the third black woman in the whole history the Labour party to sit on the NEC," she observes.
Webbe also reveals her experience as a minority in the UK helped her persuade Corbyn to smarten up his look. Or as David Cameron infamously put it, "put on a proper suit, do up your tie",
Webbe says: "People of diverse communities, what we say to him is, every time we present ourselves in society we have to dress a certain way in order to be partially accepted."
"If we have to do it. We think you can do it," Webbe says she told Corbyn. "That's a sacrifice. We make those sacrifices everyday."
"When he steps back in from PMQs he is changing, he is back to how he is. He's taking off that tie and he's taking off that suit and he is back to how he feels comfortable."
Webbe thinks back to election night and the moment the exit poll dropped. She was with Corbyn at his count in Islington. "We were all waiting for that moment, the predictions at 10pm, and it was a moment of satisfaction because it is what I had always known in sense.
"I could feel the mood and where it was going. I felt if only people gave Jeremy a chance. If they saw him in what I see him and I have seen him for some time they would see a Jeremy you can believe in."