The 'Strictly Come Dancing' presenter, 44, is determined to keep the message clear in parents' minds since her daughter's Halloween costume blew up in flames in October 2014, leaving her badly burned.
Winkleman wrote: "Thanks to the extraordinary NHS everything is now OK. I just don't want any of you to go through what we did.
"So, get yourself a witchy costume, but please get a safe one."
Winkleman's daughter, Matilda, was eight at the time of her accident. The mum spoke for the first time about it in May 2015.
She explained how her daughter's supermarket-bought costume was set alight by a naked flame.
"She went up, is the only way I know how to describe it. It was not like fire I had seen before. It was the tights that... they came back to life. It was like those horrific birthday candles that you blow out and then they come back."
"We would always advise that children are kept away from naked flames and parents should consider using battery-powered LED lights, instead of traditional candles," he said.
"We are urging parents to check that the labels and packaging of costumes state the manufacturer's name and address, along with their registered trademark.
"This is so the manufacturer can be traced."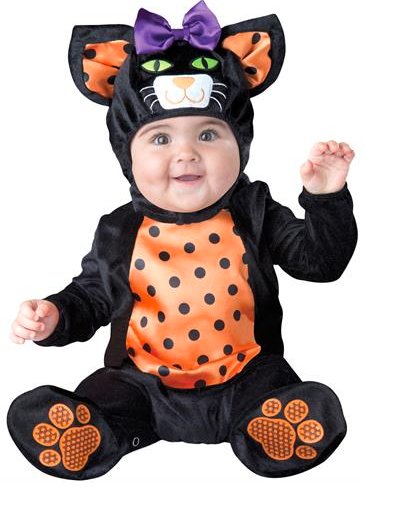 Halloween Costumes For Babies