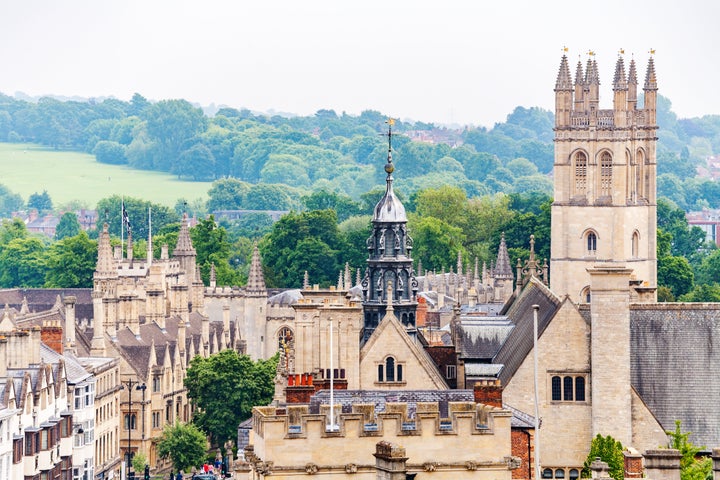 Universities are civic institutions. They make a significant impact to the growth and prosperity of their local regions and economies. They nurture people. And they create opportunity.
It is not by chance that all but a handful of universities proudly bear the name of their host city.
Universities are not just 'nice things' for our towns and cities to have. But, in many parts of the country, they are cornerstones for the businesses and communities around them. They shape and lead decisions in their locality, and they dramatically improve the lives of those who live and work in their vicinity.
And we have seen some great examples of the civic work our universities do thanks to the recent UPP Foundation Civic University Commission inquiry, which successfully illustrated how our higher education institutions have long worked to strengthen their communities – culturally, socially and economically.
From the University of Northampton's new Waterside campus designed alongside local councils, employers and schools, to the UK's first joint university and public library in Worcester, the signs of our universities' civic commitment are all around us.
As universities minister, I'm pleased to see over fifty vice-chancellors have already committed their institutions to develop formal civic university agreements, and I hope this number will continue to rise over the weeks and months ahead.
Yet, in my new additional role as interim minister for energy and clean growth, I'm conscious that part of what it means to be civic should also involve thinking about what it means to improve our quality of life more widely.
This means ensuring we are not just growing our economy at any cost, but that we are actively thinking about how we can bring our community together sustainably, without detrimental impact on the world around us.
Protecting the environment is not a choice we face. It's an obligation. And adopting strategies for clean growth is a duty we owe to the next generation. That's why I want to see those institutions aspiring to be civic being clean and going green as part and parcel of the process.
This government is on track to spend more than £3billion on low-carbon innovation by 2021. And just this week, the UK became one of the first major economies to legislate to reach net zero emissions by 2050.
As civic institutions, universities are in a strong position to help us set an example and lead the charge in this area. Not least because much of the research that goes on in our universities is already focused on tackling the grand challenges and helping us build a better world for the future.
One such example can be found at the University of Cambridge, where teams in the Centre for Sustainable Road Freight have designed a new trailer for articulated vehicles, which cuts fuel consumption and reduces pollution by articulated vehicles by around seven percent.
But it is not just large, research-intensive universities that will help us win the war on climate change. Institutions of all sizes and specialisms have a role to play in creating a sustainable future.
The development of new 'agri-tech' solutions at Harper Adams University is helping us find ways to feed a growing global population and minimise impact on the environment. While the business incubator at the Royal College of Art is helping students and graduates bring their green ideas to market – such as the water soluble, non-hazardous substitute for the traditional fibreglass circuit board, which I saw during my visit to the RCA last month.
Being truly green means embedding clean practises throughout the entire higher education ecosystem. Not just pursuing clean growth activities through green research agendas, but embracing eco-friendly policies in all aspects of university life – from sustainable student living to creating low-carbon campuses.
I was pleased to see figures released by the Higher Education Statistics Agency last month, which show carbon emissions from higher education providers in England, Wales and Northern Ireland have fallen from 1.7million tonnes in 2016-17 to 1.6million tonnes in 2017-18. However, with combined energy consumption having risen in the sector in the same period, there is still a long way to go to create a truly sustainable higher education sector for the future.
That's why I want all universities and colleges to be thinking seriously now, as part of the wider civic university movement, how they can best reduce their energy footprint for the future – be it by substituting in-person attendance at global conferences with video-link technologies, or abolishing the use of disposable coffee cups on campuses.
Our higher education sector doesn't need to wait until 2050 to achieve net zero emissions. As truly civic institutions, our universities and colleges are already in a prime position to spearhead the green industrial revolution. And by striving to go carbon neutral as soon as possible, they could be the key to helping the UK achieve its net zero goal sooner rather than later.
Chris Skidmore is universities and science minister and interim energy and clean growth minister