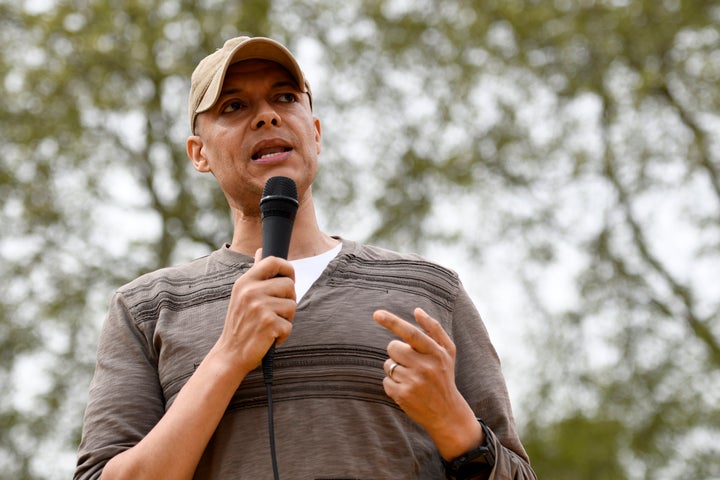 Jeremy Corbyn should end Labour's "moral failure" on migrant rights and back free movement from the EU and beyond, Clive Lewis has said.
In a paper handed out at the party's conference in Brighton this week, Lewis passionately makes the case for a complete relaxation of immigration rules.
Hitting out at trafficking gangs and how thousands of migrants have died across the Mediterranean as they seek sanctuary, Lewis says: "It would be a criminal abdication of solidarity to turn away people seeking safety, freedom and a better life in the here and now, and tell them they must wait years, decades or even lifetimes."
He adds that "in the face of an emboldened far right, we cannot afford to compromise", and adds: "Open the borders and let them in."
Lewis has also formally backed the Labour for Free Movement campaign, which calls for the party to "defend and extend" free movement.
The motion describes plans to end the free movement of people from the EU an "attack on workers" and delegates will vote on it on Tuesday.
The move would prove controversial with Leave-voting Labour supporters as it also rejects any immigration controls based on incomes, skills or caps and targets.
The proposals would also extend equal voting rights to all UK residents, meaning three million EU citizens could potentially vote to overturn Brexit in any second referendum.
HuffPost UK has learnt that Momentum members had argued for a more radical motion, which would have included Lewis' call for totally open borders, but were overruled in the compositing process.
Lewis also uses the leaflet to lay into Corbyn for being "silent on detention centres" and failing to oppose the Conservatives' "no recourse to public funds" policy, which bars immigrants from using public services if they are "subject to immigration control" by the Home Office.
"The 2017 manifesto committed to ending freedom of movement with Europe. No ambiguity, no ambivalence: it would end after Brexit," writes Lewis.
He adds: "Abandoning the cause of migrants' rights is always a moral failure for the left. There is not a shred of truth to the idea that immigrants are to blame for our failing public services."
Related