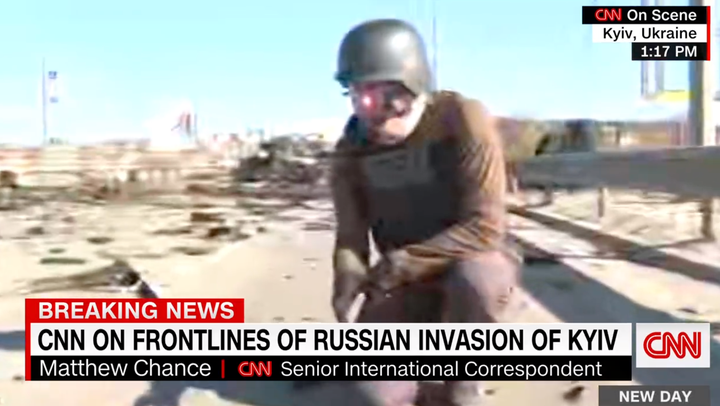 CNN's senior international correspondent unintentionally found himself in a very dangerous situation live on air while reporting from Kyiv, Ukraine.
Matthew Chance realised he was standing exceptionally close to a grenade just as he was speaking to his colleague back in the US studio.
Quickly resuming his report, Chance said: "Oh actually...I was crouching right down by a grenade. I didn't see that. Let's move away from that."
Chance has been on the forefront of the fighting in Ukraine since it started five days ago, sharing footage of the immediate aftermath of battles near Kyiv where vehicles are "still smoking".
The UN estimates close to 500,000 people have now fled Ukraine to save themselves from Russian forces.