Coca-Cola has admitted to producing three million tonnes of plastic packaging per year, having previously refused to disclose the figure.
The company shared the figures in a new report published by environmental charity The Ellen MacArthur Foundation, which also included disclosures from the likes of Nestlé and Unilever.
Nestlé admitted to producing 1,700,000 tonnes of plastic per year, and Unilever admitted to 610,000 tonnes. Other major brands, including PepsiCo, L'Oréal, Johnson and Johnson and Kelloggs, refused to disclose the amount of plastic packaging they produce.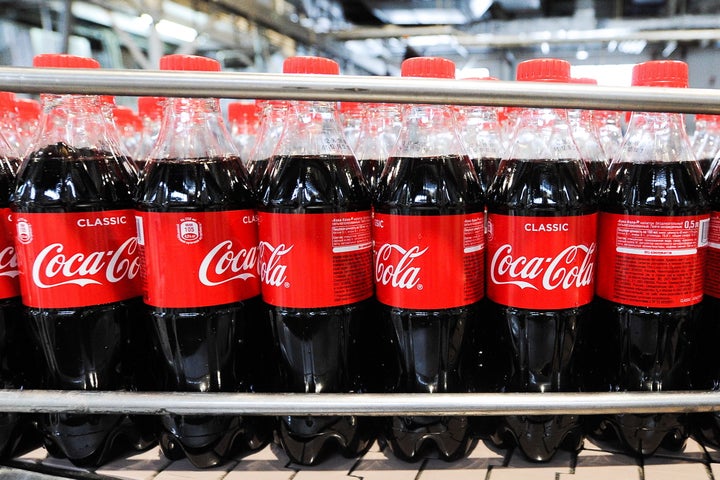 The figure from Coca-Cola represents the amount of plastic packaging the company produced in 2017. It shared the number alongside its commitments to reducing its environmental impact.
"Through our World Without Waste program, we have set a goal to have 50% recycled material in all our packaging by 2030," the company said. "Our western European business has pledged to meet this target by 2025."
It added that it is continuing to innovate with "emerging technologies" in order to try new materials and reduce plastic waste.
Nestlé, Unilever and other brands included in the report made similar commitments to reduce their plastic packaging.
"The decision by more than 30 companies to publicly disclose their annual plastic packaging volumes in the report is an important step towards greater transparency," a spokesperson for the Ellen MacArthur Foundation said. "We encourage all companies that make and use plastics to disclose their plastics footprint."
You can read the full report here.