It's been 13 years since we last saw Adam, Pete, Jenny, Karen and David, but 'Cold Feet' fans will be able to catch up with the classic characters when the comedy drama returns for a new series next month.
Ahead of the sixth series' launch, we present a handy guide of everything you can expect to see. Warning! Spoilers ahead.
When is 'Cold Feet' actually back on telly?
It has been confirmed that the sixth series of 'Cold Feet' will begin on Monday 5 September at 9pm on ITV.
So how did the new series come about?
Having first aired with a pilot episode in 1996, 'Cold Feet' spawned 33 episodes and five series before it ended in 2003.
Over the ensuing years, it has been rumoured on a number of occasions that a reunion could happen, but it never materialised - until now.
"We'd held conversations about it a couple of times over the years. But the characters were then of an age where they were basically bringing up children and I didn't think that was a particularly interesting time of life to explore," writer and creator Mike Bullen explains.
"But now our characters are a bit older and are actually looking beyond their children. They are on the cusp of a change. The first five series were about having kids and settling down. So they really were changing their stage of life. Now they are emerging from looking after their children and they've got to look at their own lives again. Which felt like another interesting area to explore."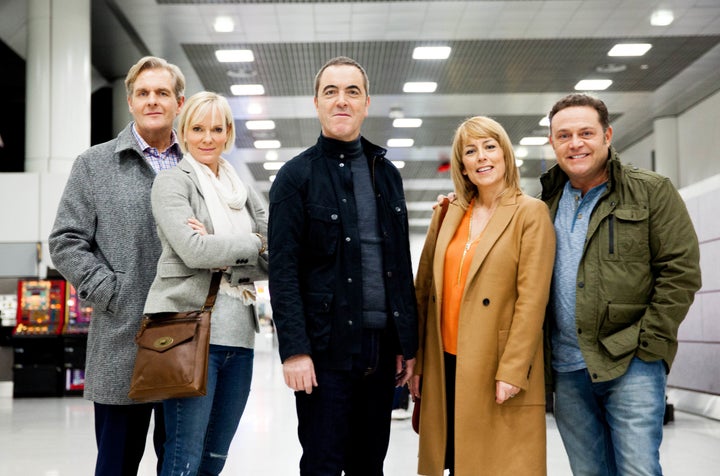 Not everyone was initially keen to return, though...
Despite the massive success of the first five series (many episodes attracted upwards of nine million viewers), not all of the cast believed it was right to try and revisit it.
"I originally decided if the chance to do 'Cold Feet' again came up I would never do it," says Hermione Norris. "Now I will never regret having revisited it."
Fay Ripley was also sceptical, explaining: "It always needed Mike Bullen to want to write it. Initially I probably said yes thinking, 'Well I'll say yes but it'll never happen. Then we got a script and suddenly it all seemed very real and we started to get our heads around it.
"I was very nervous in the lead up to filming. For a few reasons. I was nervous for some obvious ones about revisiting something. In the same way I've never gone to school reunions. I was worried about disappointing people who liked it the first time around.
"But once I'd read the first script, it felt so familiar and so like 'Cold Feet' that it put my mind at rest," she adds.
Remind me what happened at the end of the last series
The end of series five saw Rachel Bradley (Helen Baxendale) killed in a car crash. Her husband Adam (James Nesbitt) was struggling to come to terms with her death, and left Manchester with their young son Matthew.
Meanwhile, after leaving in series four for a new life in America, Jenny (Fay Ripley) returned for Rachel's funeral heavily pregnant, and moved back in with ex-husband Pete (John Thomson).
After years of unhappiness and affairs, Karen (Hermione Norris) and David (Robert Bathurst) had also called time on their marriage, with David going on to date divorce lawyer Robyn.
Where do we find the characters now?
The action picks up 13 years after the last episode, and while the characters are at a different place in their life, deep down they are the same people.
Adam Williams
Since leaving Manchester following Rachel's funeral, the interim years have seen him travel the world, eventually settling in Singapore. However, fans will be shocked to discover that son Matthew is no longer living with him, having chosen to return home to the UK at the age of 12 to attend boarding school, with Karen acting as his guardian. Realising he has to rebuild his relationship with his now 15-year-old son (played by Cel Spellman), Adam returns home in the first episode, much to the delight of best mate Pete.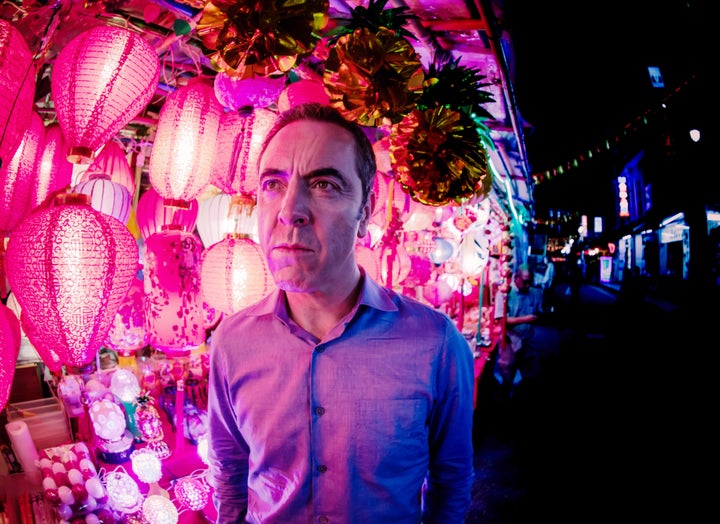 "Adam has misjudged his role as a father," James explains. "Which is certainly not something he planned. Breaking the covenant he would have made to Rachel about being a great father. He's let that slip and realises something needs to change before it's too late."
Pete and Jenny Gifford
Jenny and Pete have patched up their marriage and are still living in the same house they did 13 years ago. However, they were victims of the recession and are now struggling financially, with Pete working two jobs to make ends meet. Jenny is also stuck in a rut, being bored of her job and the domestic grind, and on the look out for fun.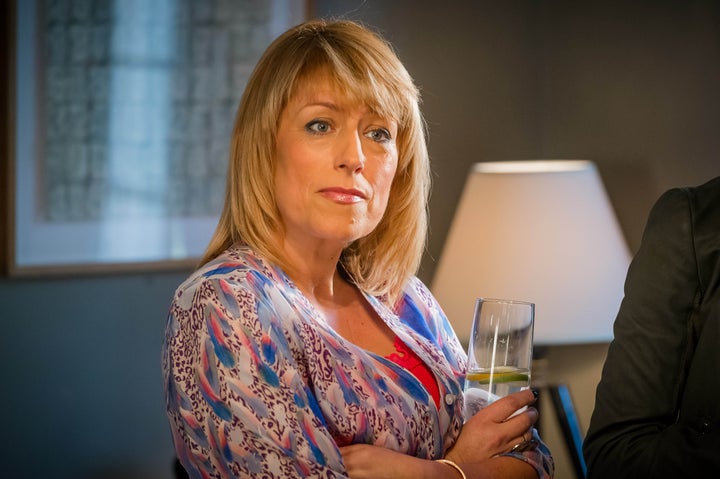 As well as both being parents to young musician Adam (Jack Harper), who is now 18, Pete is also acting as the father of Jenny's 13-year-old daughter Chloe (Madeleine Edmondson), although she doesn't know the truth about her parentage.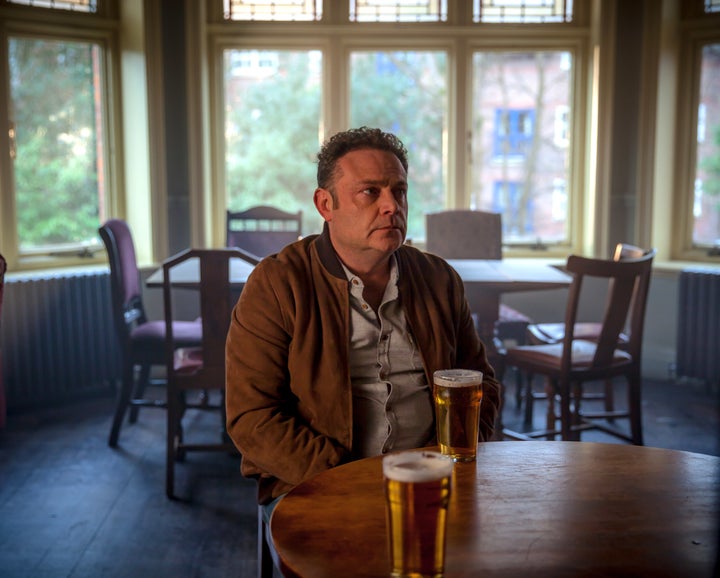 "There is, of course, light and shade in 'Cold Feet' but a little more shade for Pete this time which was tough to play," he says."There were days when I'd go home and I would be just washed out because of the emotion and the scenes, some of the stuff I had to do. I found it quite hard."
Karen and David Marsden
Having split in the original series, Karen and David are now amicably divorced, with David married to divorce lawyer Robyn (Lucy Robinson). However, their marriage is far from rosy, with him missing Karen and their three children; 19-year-old Josh (Callum Woodhouse), who is currently on a gap year, and 16-year-old twins Ellie and Olivia (Ella Hunt and Daisy Edgar-Jones).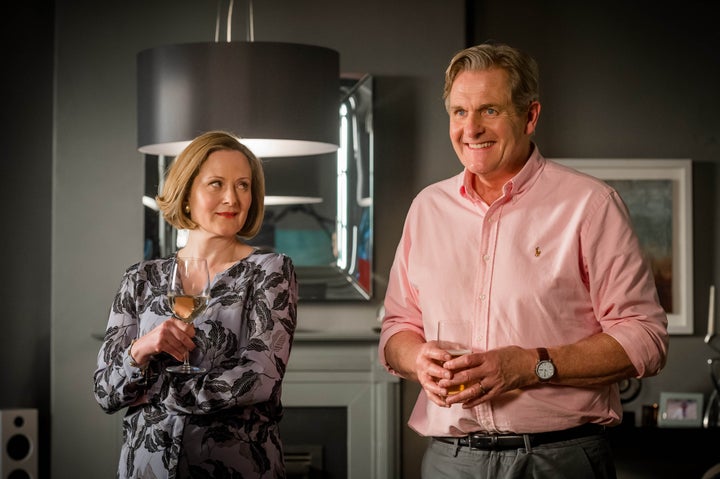 David is also miserable at the prospect of getting older, with Mike revealing his character will go on a journey this series.
"He's reached the age where he's no longer rising up the corporate ladder," the writer explains. "Now he's just trying to hold on to his place. But he's also realising that what he's aspired to is a little empty. That it hasn't fulfilled him."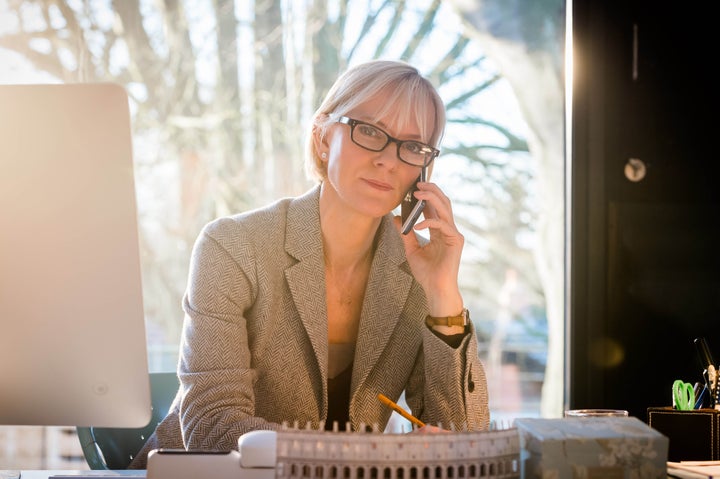 Meanwhile, Karen is not in a relationship, having dedicated herself to raising her and David's three children, as well as acting as a Godmother and guardian to Adam and Rachel's son, Matthew. But with her kids nearing the age of leaving home, she's left wondering what is next for her, also doubting the successful career she has built for herself.
Will Rachel be back?
Long-term fans of the show will remember that Helen Baxendale appeared as Rachel's ghost in the final episode of the original series, but sadly that was the last time we will see her in the role.
That isn't to say the idea of bringing her back wasn't toyed with, though.
"I'm quite sentimental. I wanted to find a way of doing 'Cold Feet' with the original six," Mike says. "So even the third version of the first script for this series still had Helen as Rachel in it, in the way we did in the last episode of the last series. That she appeared in Adam's mind.
"I sent that script to Helen to say, 'Do you want to do it?' She was very sweet about the script but she said, no, it wasn't for her. And I'm pleased she did because it was the right decision both for her and the show. I was clinging to something that we needed to let go of."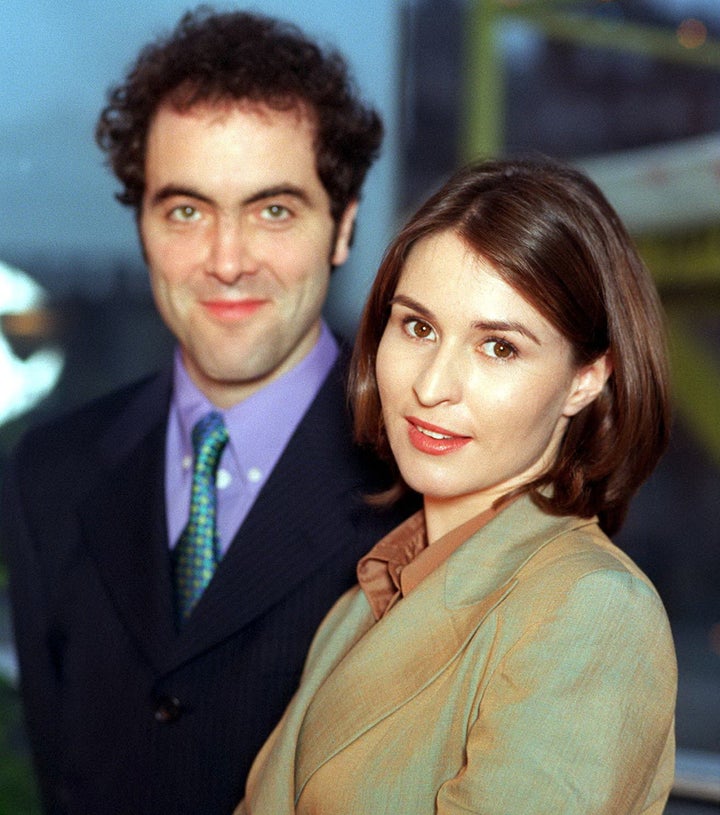 There will be a tribute to Helen and her character in the new series though, with James revealing: "Adam talks about Rachel a lot in this series and there's a little tribute to her as well. So her presence is felt throughout."
He continues: "I think that was the right decision for Helen to make. I've missed her terribly. She was such an important part of 'Cold Feet' and my professional life. I loved my time working with her. But it would have been stretching it a bit too far to bring her back."
Rachel and Adam's son will be a big part of the new series, though
Played by Radio 1's Ceallach Spellman, Matthew Williams is level headed and bright and, when it comes to his mother, this apple hasn't fallen far from the tree. But he's become distant from his father in recent years, and chose to return to Manchester to attend boarding school at the age of 12, having become tired of being dragged around the world on Adam's business trips. Karen has also been acting as his legal guardian during this time, and she has become his point of contact.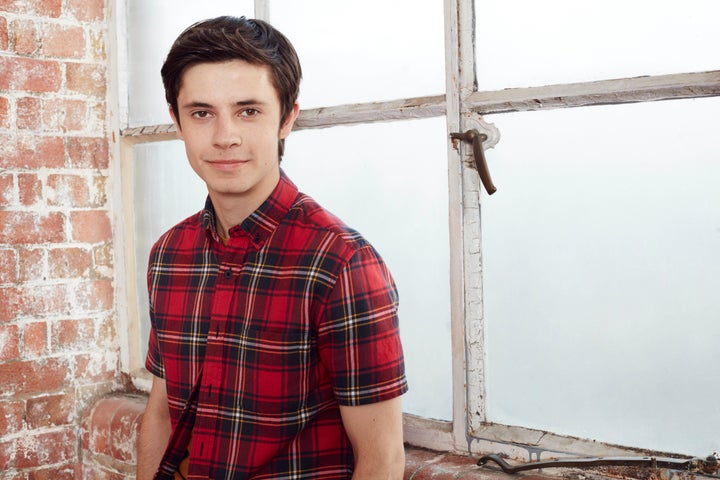 "Matthew is at a troubled point in his life," Cel explains. "Matthew doesn't really know who he is. That closeness with his dad they once had has totally gone. He needs to re-kindle the love and affection they had before Adam went travelling."
In fact, there's a whole new generation of 'Cold Feet' kids
"We had Daisy Edgar-Jones and Ella Hunt, who play Karen and David's twins Olivia and Ellie, now 16, and Jack Harper, who plays Jenny and Pete's son, young Adam," Cel says. "It does feel like we are the younger, next generation, particularly in the party scenes when we're all together.

"Watching the old episodes and seeing those characters as babies and young kids was a bit surreal. Now they're teenagers and grown-ups. It's scary how time has flown by. Yet it doesn't feel that long ago."
Prepare to meet a host of other new faces too
As well as the character's kids, fans will be introduced to some brand new faces, with Leanne Best taking on the role of Tina, Karen David playing Angela, Art Malik as Eddie and James Bolam playing Harry.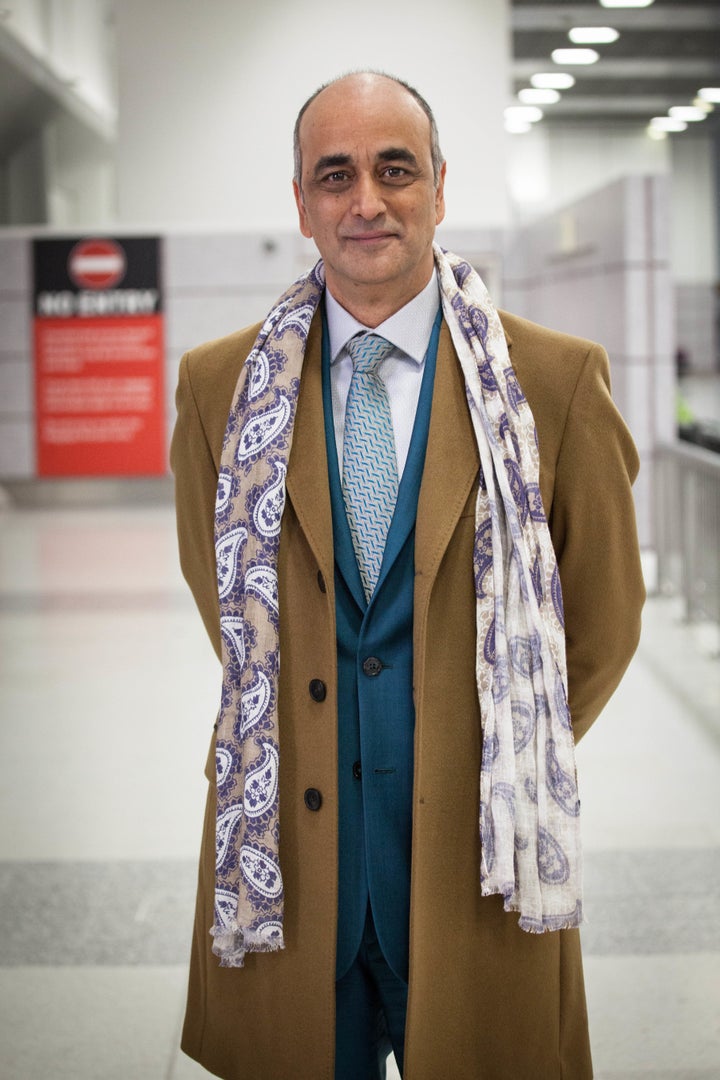 Little is known about their characters at this point, with further details about them and their connections to the core cast being revealed when the series airs.
There's a also a new theme tune
One of the defining things about the original 'Cold Feet' was its glorious 90s and early 00s soundtrack, with Space's 'Female Of The Species' being the the show's first theme tune.
For the relaunch, bosses have employed Elbow frontman, Guy Garvey, and Peter Jobson, from legendary Manchester band I AM KLOOT, to write the new title track 'The Rover Returns'.
And here's the official synopsis for episode one
"The gang are reunited when Adam returns to Manchester after years of working abroad. Whilst Adam travelled the world on business, his 15 year-old-son, Matthew chose boarding school and, under the guardianship of Godmother, Karen, has turned into a well-adjusted young man, or so it seems.
"It breaks Karen's heart to see what Rachel is missing out on, and unlike Adam, she's not fooled by Matt's bravado. What this kid needs more than anything right now is his Dad.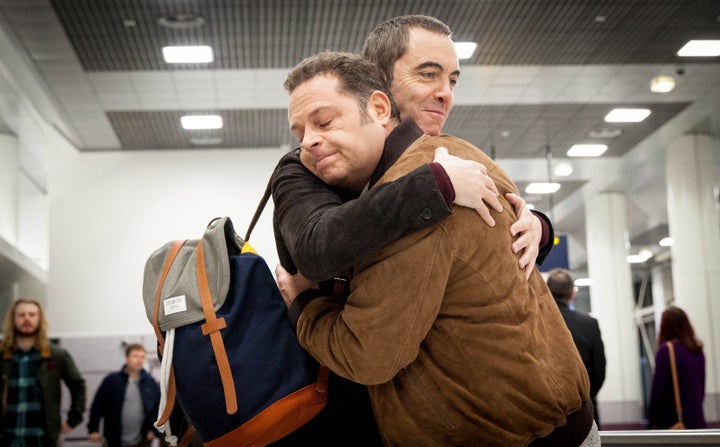 "Pete and Jenny are down on their uppers. With two teenagers to support, Pete's juggling two jobs; cabbie and home-help, and Jenny's work in Events Management at a grand hotel is hardly bringing home the bacon. Fast approaching 50, mortgaged up to the eyeballs, Pete is understandably miserable but is pleased to see his best mate again."
Oh, and in case you haven't seen it, here's the official trailer
"Just like old times." It certainly feels like that, Karen.
'Cold Feet' begins on Monday 5 September at 9pm on ITV. The first five series of the show are currently available on the ITV Hub.
Tap the image below to launch the slideshow...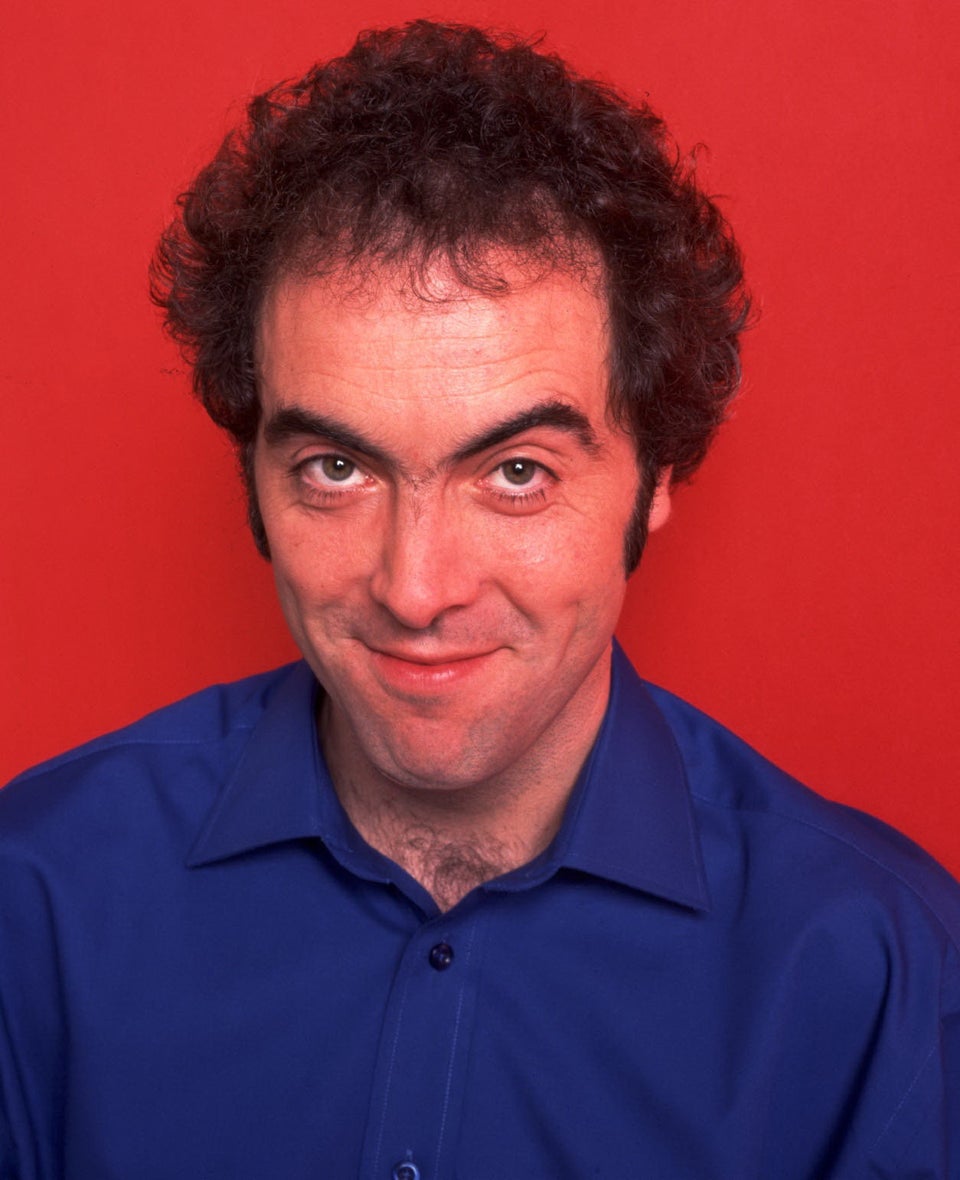 'Cold Feet': Where Are They Now?