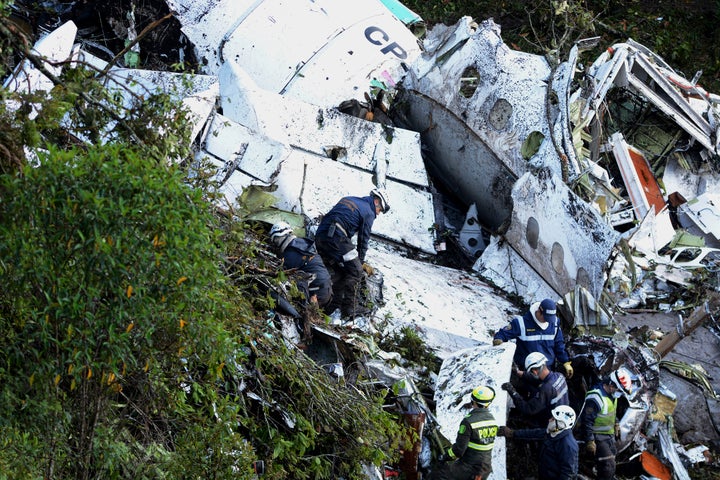 A survivor of the Colombia plane crash has described how he is only alive because he followed safety procedures by curling into the foetal position.
Erwin Tumiri, a crew member, was one of just six survivors after the Bolivian Lamia plane crashed on the mountainside outside Medellin, killing 75 people.
Tumiri has revealed terrified passengers left their seats and started screaming as the plane - which is believed to have been suffering from electrical problems - plummeted to the ground.
But he told rescuers he survived only because he followed safety regulations. Fox Sports Argentina quoted him as saying:
"I put the bags in between my legs to form the foetal position that is recommended in the accidents.

"During the situation, many stood up from their seats and they started to shout."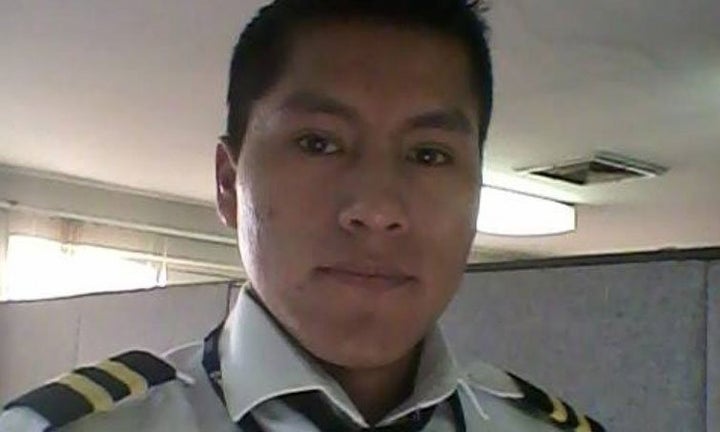 Meanwhile, fellow crew member Ximena Suarez, another survivor, told Deportes RCN that the lights went out as the jet started to plunge towards the ground. She said:
"I don't remember more at the moment."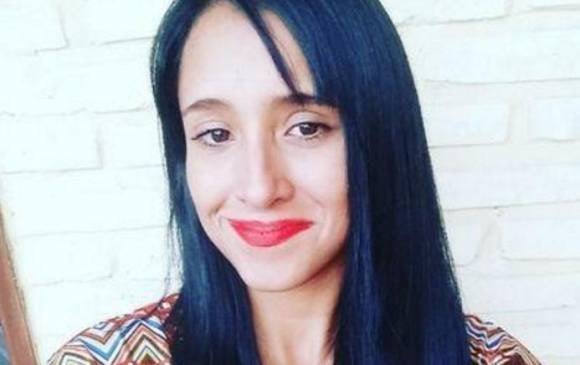 All but three members of the Chapecoense football team were killed in the crash.
Defenders Alan Ruschel, 27, and Helio Neto, 31, as well as goalkeeper Jackson Follmann, 24, were found alive at the crash site.
Journalist Rafael Valmorbida, who worked for Chapeco's West Capital Radio and had 20 years of experience in the industry, was the sixth survivor.
In addition to players, coaches and staff, 21 journalists had been on board the plane to cover the match.
The aircraft was transporting the Brazilian first division football team to play Colombian club Atletico Nacional in a continental cup final when the plane crashed at about 10pm on Monday.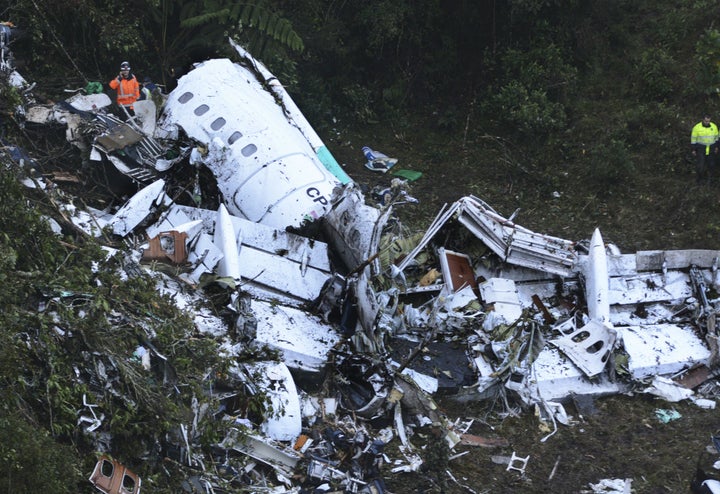 Colombia's civil aviation authority has said the plane had been given priority to land but didn't make it to the airport.
Brazil has declared three days of mourning
The plane's pilot, named on Tuesday as Miquel Quiroga, was said to have circled before the crash in a desperate attempt to burn off fuel and prevent an explosion on impact.
Since the crash, it has emerged the pilot lost his own father in an aviation disaster when he was still a baby, and that he had just become a father for the third time three weeks ago.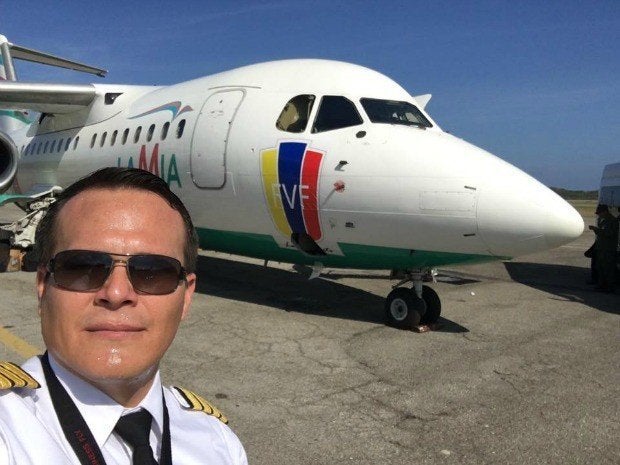 The team's goalkeeper, Marcos Danilo Padilha, died on the way to hospital after the crash. Below is a still from a Snapchat video taken by Ruschel, on the right, and Danilo, who were telling fans:
"In not long, we'll be arriving in Colombia. We're coming Colombia."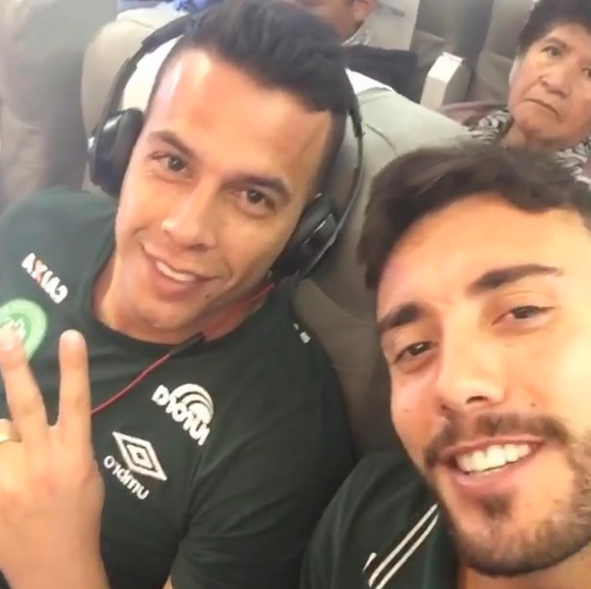 Ruschel's wife, Moa, has since spoken of her relief after her husband survived writing on Instagram: "Thank God Alan is in the hospital. We are praying for everyone who wasn't saved."
According to a volunteer rescuer, Ruschel was being stretchered to safety when he asked: "My family, my friends, where are they?"