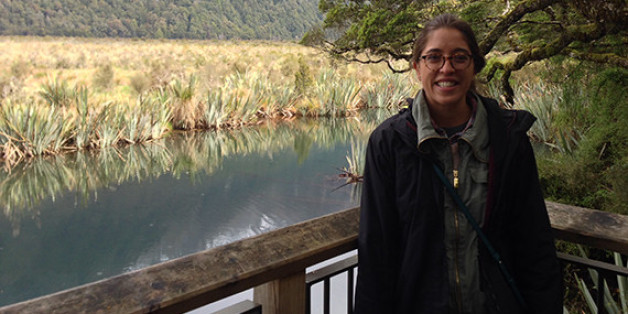 Sara S'Souza
Travelling with an open mind
It was a three-week backpacking trip 12 years ago across Morocco by train that sparked my love of travel. Exploring my way through new and exciting experiences, sights, sounds, colours, smells and was like nothing I had ever experienced. Before the budget airlines had started flying to Morocco, our option was to take a ferry from Spain and navigate the Tangier coastline for a hotel. Our first experience was how eager people were to help us out with directions and how being lost, rather than being a problem, can actually lead to a new adventure (or uncover a hidden gem of a bar). To begin with I found it hard to get to grips with a culture so different - but I learnt if I asked for help people were more than willing. Through the vibrant souks (markets) of Marrakesh, a woman taught me how to haggle the prices like a local. My attempts made both of us laugh, but I got the hang of it in the end.
Over the few weeks, we travelled to places we had never seen before and in one town were invited into someone's home to share traditional food - people from all different cultures sitting together and digging into a meal was one of my highlights of the trip.
Uncovering off-the beaten track knowledge from the locals
On a weekend break to Oslo, I realised I had forgotten to buy a guidebook and hadn't time to research the destination and its must-visit sights. After a momentary panic that we would be stuck in all the tourist traps, I decided the only way forward would be to get insider recommendations from the locals. And that's the way our weekend played out; we'd stop in a bar and ask the barmen what his favourite things to do in Oslo were and follow his instructions. After we'd been to his top recommendation, we'd meet someone new and ask their advice. I learnt that language barriers needn't be restrictive, they just encouraged me to think of creative ways to communicate, even drawing pictures at times to be understood. From here we mapped out the city like a treasure trail from bars to beaches to restaurants to art galleries, feeling like we'd been given insider knowledge on Oslo's hotspots and getting a real feel for authentic Norwegian culture, with the locals feeling happy to share their brilliant city.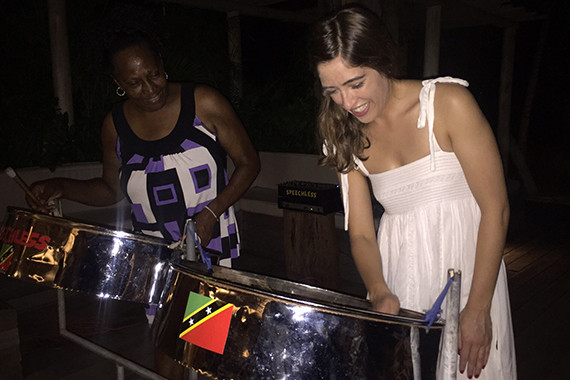 Using common ground to overcome problems
With travel invariably comes some problems to overcome and this is where finding common ground with others really comes into its own. There's nothing like a delayed cross country trip to bond people together, something I discovered on an overnight train journey through Burma. We set off along the tracks to the slowly sinking sunset with enough food to last the distance. After the first breakdown we realised things might not run as smoothly as we hoped and we found solidarity in chatting to our fellow passengers who had come from all over the world.
I loved hearing their interesting and varied stories about what had led them to the country from work to love, and these united us all while travelling through Burma that evening. The hours passed, looking out on rice paddies and picturesque Burmese countryside, but after the a second breakdown we recognised that our supplies may just run out. It was then that the kindness of locals was made evident, and I'm not sure I have ever been so grateful to receive a steaming hot plate of local food being pushed through the train window, accompanied with an ice cold beer. Experiencing the kindness of others certainly inspired me to bring that more into my everyday life.
Discovering there's no limit to the possibilities of travel
Finding common ground with fellow travellers or locals doesn't just have to be passing, it can lead you to building a whole network of lifelong friends (I even met my future partner by sharing music on a flight home from Italy). I've made friends from all over the world from going to both far flung and local festivals and any sporting event abroad will guarantee you have something to talk about. Even when our cultures are completely different, we can be united in a common love for sport and music.
Travelling is a way of taking you out of the depth of your comfort zone and opening up your mind and world to new possibilities, new ways of thinking and new people. It enables you to see life from someone else's perspective and that understanding leads to acceptance of so many diverse ways of life. Plus, I've often found meeting people from different backgrounds has helped me to understand my own culture on a deeper level. Take the chance - you never know where your travels may lead you.
Is there more that unites us than divides us? See how Heineken are striving to show we can all find common ground and enjoy their revolutionary social experiment.