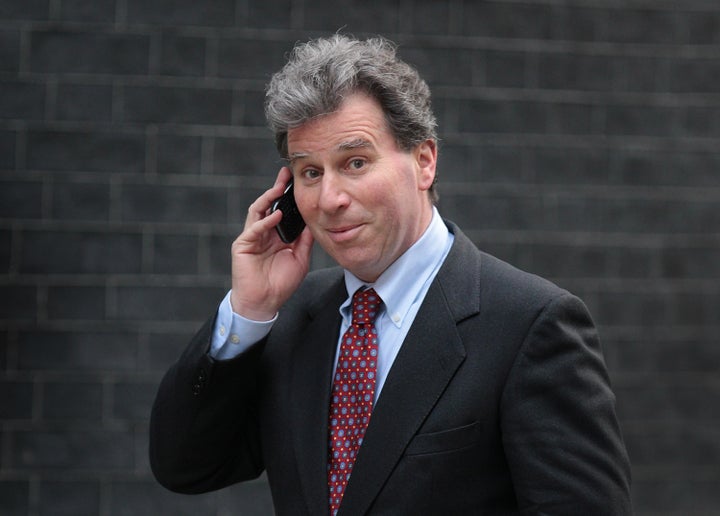 Oliver Letwin has called on Theresa May to raise taxes to pay for increased spending on public services.
The former Tory cabinet minister who served as David Cameron's policy chief told BBC Radio 4′s Today programme this morning it was time for "carefully judged" tax increases for a "large number of people" not just the wealthy.
The 48% who backed increased taxes and spending is the highest proportion to support such measures since 2004, according to the British Social Attitudes report. Just 4% said they wanted to see taxes and spending on health, education and welfare cut, while 44% said the levels should remain the same.
The failure of the Conservative Party to win a majority at the general election has been, in part, attributed to voter anger at the impact of austerity on schools, hospitals and other public services.
And May's decision to throw £1bn at Northern Ireland in order to gain the support of the DUP for her minority government has led to calls for an increase in spending across the rest of the UK.
Letwin said the current government needed to "continue the programme of retaining fiscal credibility" to achieve a balanced budget, but this could be done in tandem with finding more money for spending.
"That's compatible with easing up a little, not a great splurge, but easing up a little on spending on key public services if one is prepared to bite the bullet of carefully judged and carefully presented tax increases," he said.
The MP for Dorset said wealthier people should see their taxes rise before the poor, but warned it could not be restricted to just the rich.
"Those of us how are lucky enough to have higher incomes will have to bear, one way or another, a larger share of the cost of any increases in public service expenditure," he said.
But he added: "I am not at all pretending you can restrict the chancellor to only dealing with what Mr Corbyn or somebody else defines as the very rich.
"It may well be in one way or another a large number of people will have to pay a little more tax if we are going to maintain the trend towards reduced deficit and yet spend a bit more on the crucial public services that do need more spending."
Letwin's former cabinet colleague Grant Shapps, who served as party chairman under Cameron, rejected the suggestion the public had turned against austerity recently.
"We were 20 points ahead and suddenly, in the space of two or three weeks, lost that. That wasn't down to people suddenly changing their minds about austerity. We had forgotten the lesson of previous campaigns," he said yesterday.