Coronation Street will feature a storyline which will explore the effects of coercive control in a relationship, it has been announced.
In the coming weeks and months, viewers will see Geoff Metcalfe (Ian Bartholomew) become increasingly manipulative and controlling towards Yasmeen Nazir (Shelley King).
Bosses are hoping the scenes increase awareness of this form of domestic abuse, which has been classed as a criminal offence since 2015.
It also underpins 95% of all abusive relationships.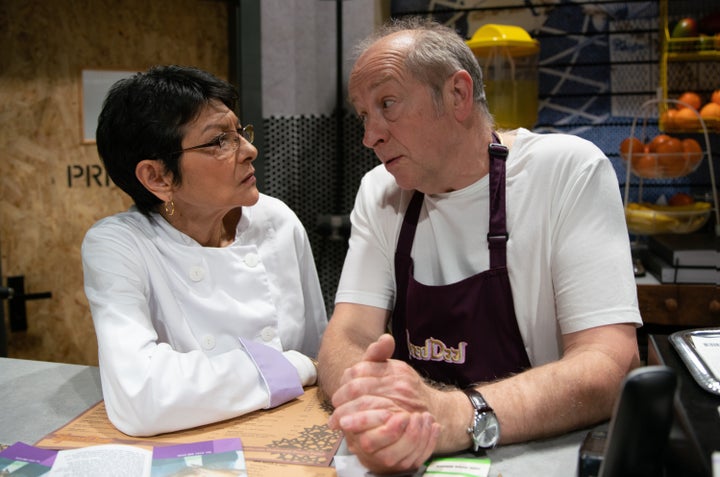 Coronation Street producer Iain Macleod said: "It's common for people to think abusive behaviour has to be physical - but you can damage someone profoundly without laying a finger on them.
"Many thousands of people feel trapped in relationships with someone who claims to love them but who is actually taking them apart piece by piece, isolating them from friends and family and locking them in an invisible prison of fear and insecurity.
"Often, the abusive behaviours accumulate and intensify over time so that you don't realise it's happening - it's an insidious type of brainwashing"
Adding that he hopes "this story will help anyone going through similar experiences in the real world by highlighting that feeling undermined, belittled, controlled or intimidated by your partner is never okay", Iain said: "The old 'sticks and stones' adage is just plain wrong - words can be instruments of torture and manipulation."
The soap's writing team has worked on the storyline with Women's Aid and Independent Choices Greater Manchester.
In recent years, various soaps have tackled sensitive issues in a bid to raise awareness and Hollyoaks' far right storyline contributed to the show's Best Soap Award win at the British Soap Awards this year.
Corrie has also won praise for episodes examining suicide, male rape and stillbirth.