Coronavirus is killing men at double the rate of women in England and Wales, new figures published by the Office of National Statistics (ONS) show.
The data, published on Thursday morning, also revealed that 91% of deaths related to the virus recorded in March involved at least one pre-existing condition.
Covid-19 was the underlying cause of death in 3,372 deaths in March: the equivalent of 69 per 100,000 people.
It accounted for 7% of all deaths in England and Wales that month – 9% of all deaths for males and 6% for females.
The mortality rate for men (97.5 deaths due to Covid-19 per 100,000 people) is more than double than that for women (46.5 deaths per 100,000 people), though it is important to note that men generally have a higher mortality rate than women.
There is not yet any publicly-available data in the gender breakdown of the number of overall coronavirus infections in the UK. While the rates of death from Covid-19 are clearly much higher in men worldwide, Global Health 50:50 – which tracks data on the virus and gender – has not yet found any clear pattern in the rate of diagnosis.
Earlier this month The Times reported that the higher mortality rate in men could be attributed to engaging in what is known by scientists as "risky behaviour" such as smoking or drinking, which can exacerbate the risk of underlying conditions such as heart or lung disease.
But while the difference in behaviour such as smoking is more pronounced worldwide (34% of men smoke compared with 6% of women according to 2016 figures published by WHO), it compares with a difference of just 4% in the Britain, with 17% of men smoking compared to 13% of women.
The answer to the question of why men have a higher mortality rate could also be found in genetics. Sharon Moalem, author of The Better Half: On the Genetic Superiority of Women, told BBC Radio 4 that the extra X chromosome could improve chances of survival.
He said: "Many immune-related genes are on the X chromosome, which means every female has an extra 1,000 genes over every male to be able to use to dip into that genetic knowledge when necessary."
The ONS figures revealed that in March, coronavirus was the third largest cause of death in England and Wales – beaten only by dementia and Alzheimer disease and ischaemic heart diseases.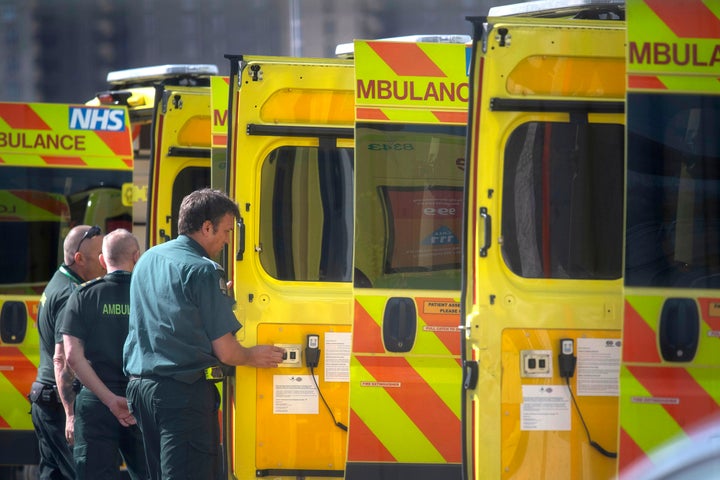 Those aged between 85 and 89-years-old made up the largest proportion of Covid-19 deaths in March. The figures show that 21% of men who died from Covid-19 were aged 80 to 84 years old, while 20% of the deaths in women were made up of those in the two highest age categories provided by the ONS – 85 to 89 years and 90 years and over.
The most common underlying health condition for those who died with coronavirus was ischaemic heart diseases – accounting for 541 deaths, and 14% of all deaths including Covid-19.
Pneumonia, dementia and chronic obstructive pulmonary disease (COPD) were all in the top five most common pre-existing conditions.
The data reveals that, despite the thousands of deaths from coronavirus, March's mortality rate was actually lower than the five-year average – however the number for last month is expected to increase as new registrations are accounted for.
The ONS have said this lower mortality rate could be attributed to the colder winters experienced in in 2015 and 2018, which led to a higher number of deaths in the winter months.
However, the rate of deaths in March 2020 (964.5 per 100,000 people) is significantly higher than that of February 2020 (904.3 per 100,000 people) and March 2019 (928.6 per 100,000 people).