Health authorities are working "urgently" to identify patients who may have come in contact with two healthcare workers diagnosed with coronavirus.
In a pre-recorded message, the GP surgery said it had been closed "due to an urgent operational health and safety issue".
PHE medical director Yvonne Doyle said that the new cases announced on Monday "are all closely linked to one another".
"Our priority has been to speak to those who have close and sustained contact with confirmed cases, so we can advise them on what they can do to limit the spread of the virus," she said.
"Two of these new cases are healthcare workers and as soon as they were identified, we advised them to self-isolate in order to keep patient contact to a minimum.
"We are now working urgently to identify all patients and other healthcare workers who may have come into close contact, and at this stage we believe this to be a relatively small number."
The news comes on the same day that British Airways extended its suspension of flights to and from Beijing and Shanghai until March 31 amid the coronavirus outbreak.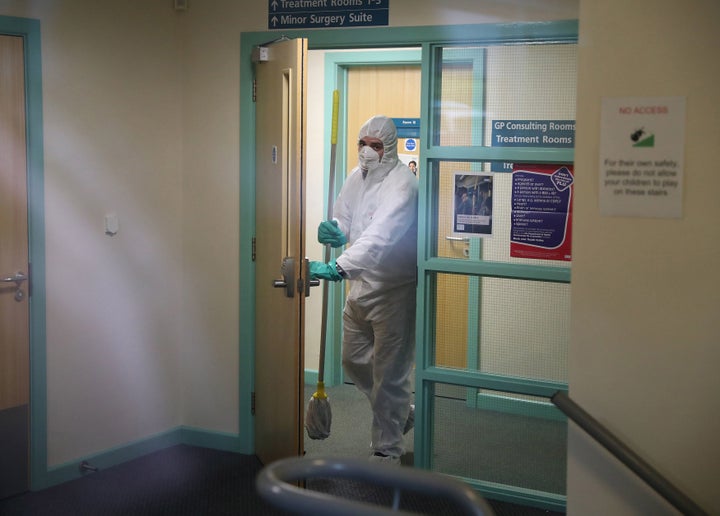 In a statement, the airline said: "We are contacting customers on cancelled flights so we can discuss their travel options, including rebooking onto other carriers where possible, full refunds or booking with BA for a later date of travel.
"Safety is at the heart of everything we do and we will keep the situation under review."
Eight people in the UK have now been diagnosed with coronavirus, with five of those closely linked to a businessman who was told he had it last week in Brighton.
UK authorities are now trying to trace passengers who were on the same easyJet EZS8481 flight from Geneva to Gatwick as the businessman on January 28.
The department of health has called the virus a "serious and imminent threat" to public health, but the overall risk to the population is "moderate".
Globally, more than 40,000 have been diagnosed with coronavirus, while more than 900 have died in China.